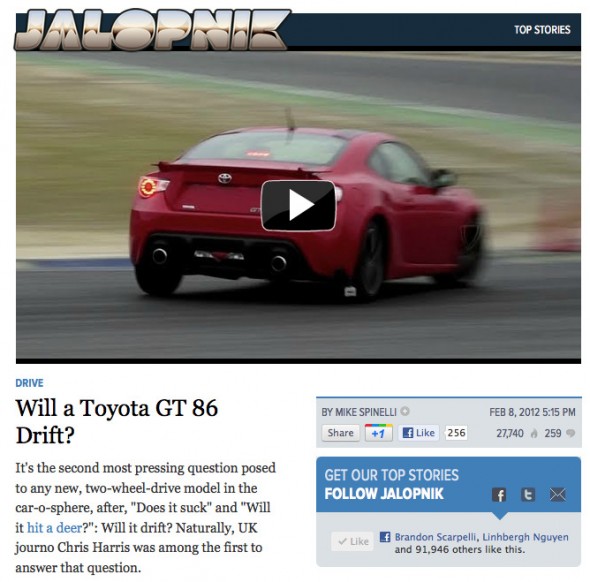 Automotive journalist Chris Harris recently had a short lived opportunity to test drive the highly anticipated Toyota GT 86 on a track in Spain. They put the 86 through the paces to find out whether or not it'll drift. Most of you already know the answer to this after seeing Ken Gushi hammer on the Scion FR-S in Japan but be sure to check out the Chris' take on the new Toyota.
There is a lot of excitement surrounding the debut of Ken Gushi's new car this year so be sure to get your tickets to Round 1: Streets of Long Beach to see it in action!
CLICK HERE to view the video.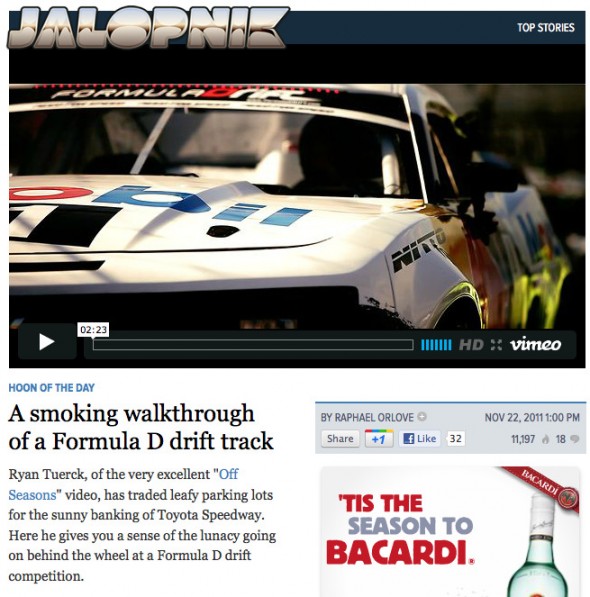 Earlier this week, we featured a video by YAER Productions that showed Ryan Tuerck giving everyone a first hand look at Irwindale Speedway prior to Round 7. If you missed out on that post, check it out here. One of the web's most popular sites, Jalopnik.com, decided to showcase this video as well. It's refreshing to see such well-known sites support the drifting community and great video coverage.