The sensational story coming from the last round of Formula D was, of course, the battle between Justin Pawlak and Tyler McQuarrie. McQuarrie hit the infamous Evergreen Speedway wall and went out of bounds just before coming off the bank, but did Pawlak push him into the wall? Or did Pawlak hit him because he lost speed due to hitting the wall? Either way, Pawlak passed the Camaro and McQuarrie chased him through the Power Alley and shoved him out of the way so he could regain the lead. Not one to back down, Pawlak stayed hard on McQuarrie's tail through the transition, so hard that the two cars got tangled up, with the Mustang unable to steer, pushing the Camaro into the wall just before the end of the course.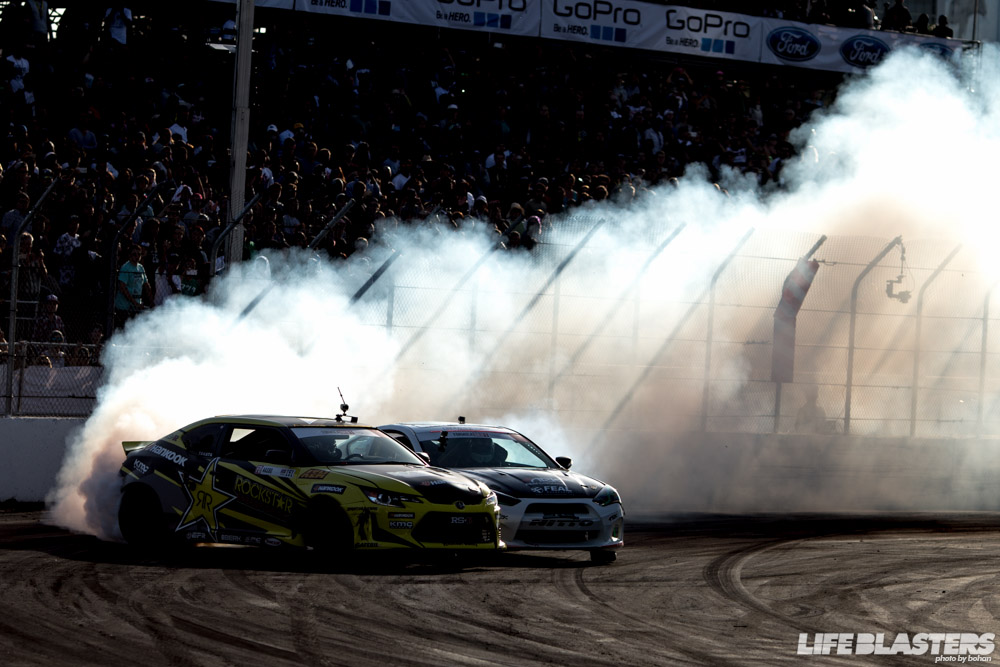 But I'm more interested in how exciting the chase for the championship has become. When Fredic Aasbø won at Long Beach with Odi Bakchis taking second and Ryan Tuerck coming in third, everyone knew this was going to be a good season.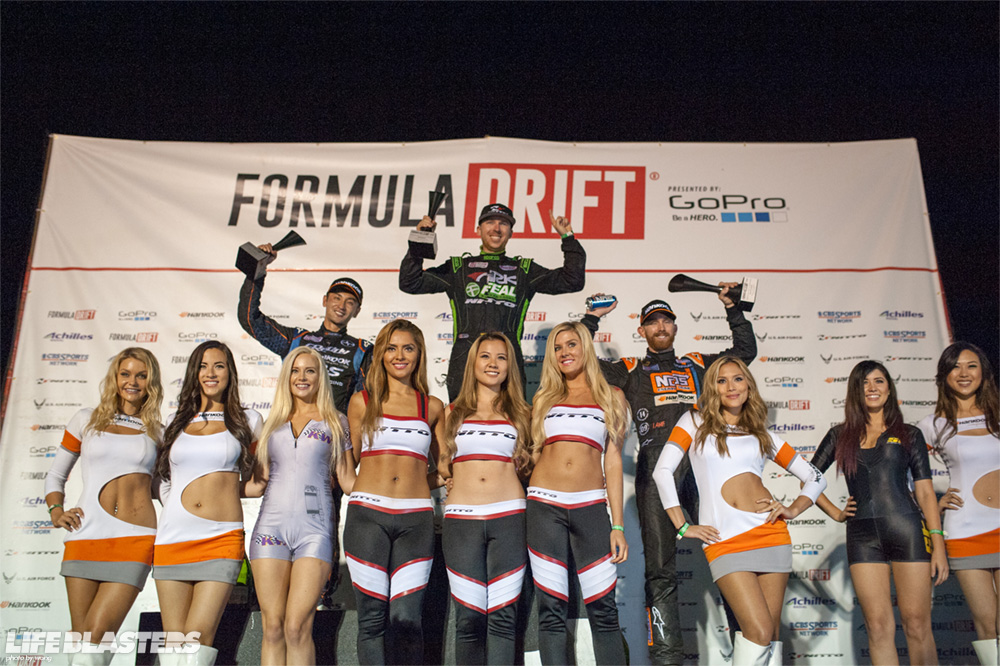 Then Geoff Stoneback dashed Aasbø's hopes at extending his lead in Atlanta, while Bakchis rushed in and took over the top stop with his first career victory. Aasbø and Bakchis both went out early in Orlando, which probably saved Aasbø's season, while Tuerck defaulted his way to a win and the points lead.
Continue reading A Clearer Picture at Formula D Seattle By Lifeblasters