CMT (Country Music Televison) a division of MTV today interviewed both the Formula DRIFT champion Tanner Foust and Red Bull Drifting World Champion Rhys Millen at Rhy's shop in Huntington Beach, CA. The interview was for a new show that will be airing in early March called "20 Most Outrageous Motorsports." They will be featuring drifting so stay tuned.
Here are some behind the scenes pics from today's shoot and also a quick tour of Rhys Millen Racing's facility.
the FD trophy collection
the helmets over the years
I wonder what will happen to this car???
Some of Rhys' other toys
We all know by now that Rhys will be piloting a Hyundai Genesis next season for Formula DRIFT. Here is what the car looked like for SEMA.
and here is what it looks like today.
The car won this award at SEMA as well
Tanner with the green screen…the show is formatted somewhat like "Remember the 80's" from VH1 with guest commentary and clips in between.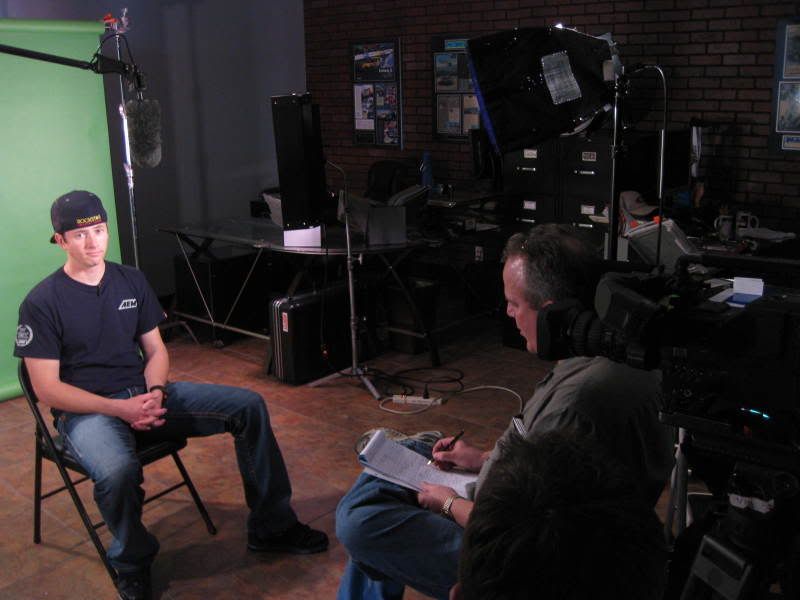 Bet you didn't know Tanner was interested in remote controlled trucks and cars too…