To celebrate the Locked & Loaded event at Formula DRIFT Round 6 at Infineon Raceway in Sonoma on September 13th, Fatlace has partnered with Formula DRIFT to create the 2 Official T-shirts for the Event.
The 1st T-shirt has a photo of one of Fatlace's favorite mountains to go to when visiting Japan with the words, "Where It All Started…" Pick it up on Thursday the 11th at the Fatlace In-Store Signing or it will be available at the Formula DRIFT Round 6: Locked and Loaded Event on September 13 at Infineon Raceway.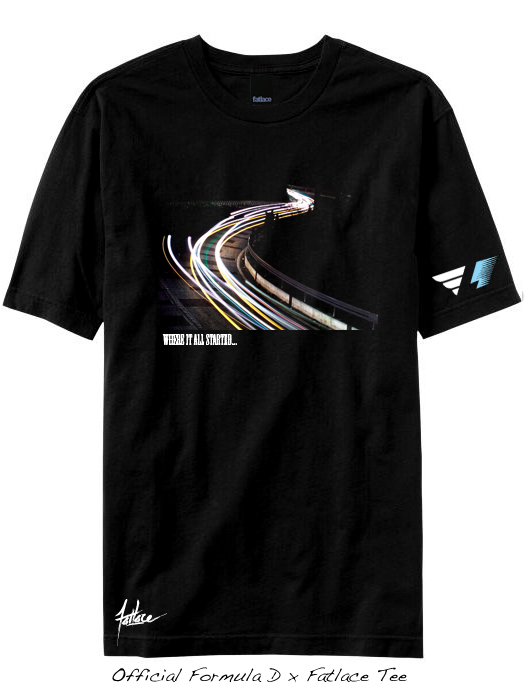 The 2nd limited edition collaboration T-shirt with Formula DRIFT and Fatlace will be available at Formula D events only or on the Formula D online shop.