The Red Bull Drifting World Championship Main Event is today and drivers are all ready to go! The weather is clear and the track conditions are ideal for today's competition.
Tickets for this event are available only at the Event Headquarters at the Long Beach Convention and are selling out fast. Park at the convention center, pick up tickets, and take the courtesy shuttle to the Port of Long Beach venue.
If yesterday was any indication of what the action will be like today, then get ready for the most intense and exciting drifting events ever. Special event features include the Red Bull Airforce and the band "Crooked X" performing. Plenty of vendors and giveaways are available. Be sure to pick up an official Red Bull Drifting World Championship fan guide and official merchandise.
Results will be posted on the blog after today's event. So keep checking back for more!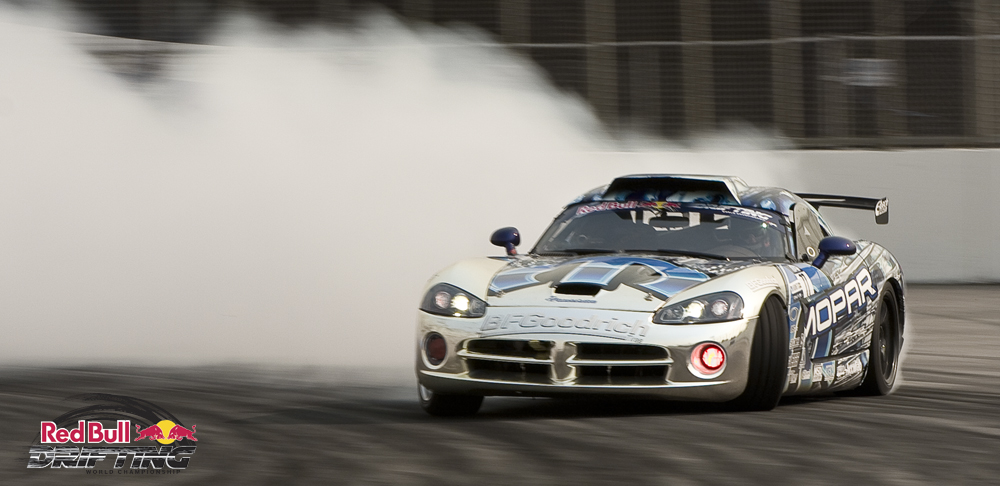 Samuel Hubinette slides his way to the #2 qualifying position.