Another driver has been added to the confirmed list of drivers for the Red Bull Drifting World Championship.
Tengku Djan – Formula DRIFT Singapore
Hometown – Kuala Lumpur, Malaysia
Car – Nissan RPS13 180sx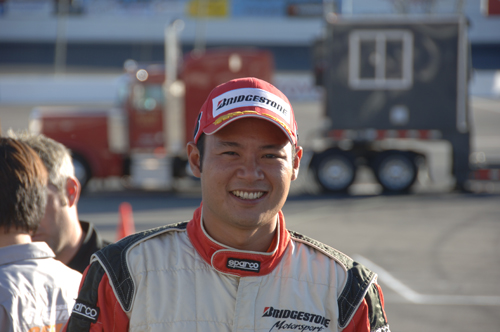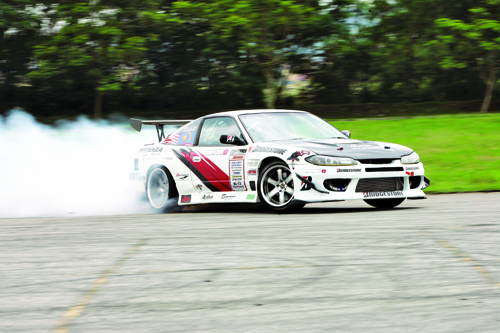 Tengku Djan Ley, who put Malaysia on the drifting world map, is Malaysia's first D1GP Drift Champion in 2006. He took on the best drifters in the world at the D1GP World Series @ Irwindale Speedway (Los Angeles) the same year earning himself the nickname Tandem Assassin from his US fans.
Tengku Djan Ley is by day a Vehicles Dynamics Engineer who has taken Race, Rally Research (R3 – the motorsports arm of Proton) to Malaysian motorsports cult status.
Tengku Djan is also a seasoned race driver who is not just adept at drifting, but he is also Twice Consecutive Overall Champion in the 12 hour Merdeka Millenium Endurance Race in 2005 & 2006. An unbeaten record till this day.
In 1995, Team Shell racing team came a-looking for novice drivers, and the then-17-year-old Tengku Djan decided to give it a go. After winning eight out of nine races in his debut year to finish as novice champion, the teen began to get – in his own words now – a little bigheaded. However, instead of racing full time, the decision was made for Tengku Djan to pursue further education instead.
Tengku Djan graduated as an automotive engineer in Germany, and is till this day grateful for the decision. "Being a race car driver these days is not just about driving – It's important to understand the car and the technical aspects of it as well. Knowing the car and knowing how to drive it, and knowing how to improve it gives you an edge over other drivers." he said.
He got the chance to further enhance his skills while working as a vehicle dynamics engineer for Lotus in Britain for three-and-a-half years, which was where he honed his driving skills further.
"Even though all the driving I did then was work related and I didn't do any racing at all, that was where I actually enhanced my driving skills. That was because I was learning to drive for my work, and the skills I got were engineering-based ones."
It was also during those years in Lotus that Tengku Djan discovered the magic of drifting.
"We once watched a video of Japanese drifters, and decided to try it out at the Lotus track. There was even a rivalry amongst us to try and link up all the corners," he said.
Djan's interest in the sport of drifting has grown steadily, spending much of his time training and guiding younger Malaysians into the sport of drift.
Djan is also in-charge of spearheading the strongest drift team in South East Asia. Bridgestone Drift Team Malaysia has since competed in various events in S.E.A finishing in the top ranks in Malaysia, Thailand, and recently, as runner-up in the inaugural Formula DRIFT Singapore in April 2008.
Djan is continuously trying to improve his drift skills. June this year saw Djan compete in Tokyo Drift @ Odaiba, seizing the opportunity to learn from the best. Scoring his personal best of 99.5 from the D.K. Keiichi himself, Djan feels encouraged and looks forward to every chance to hone his own skills, by learning from the world's best.
Djan is excited and feels privileged to have been invited to participate in Formula D and RedBull's Search for the Ultimate champion in drift. Every resource shall be exhausted to get his ass to Long Beach!