The Yas Marina pre event PR machine continues to roll in advance of the first Formula Drift event to take place in the UAE. Tonight at midnight, Mad Mike Whiddett and his crew travelled to Mall of The Emirates in Dubai to install his Red Bull RX8 in the centre of the Virgin Megastore for the weekend.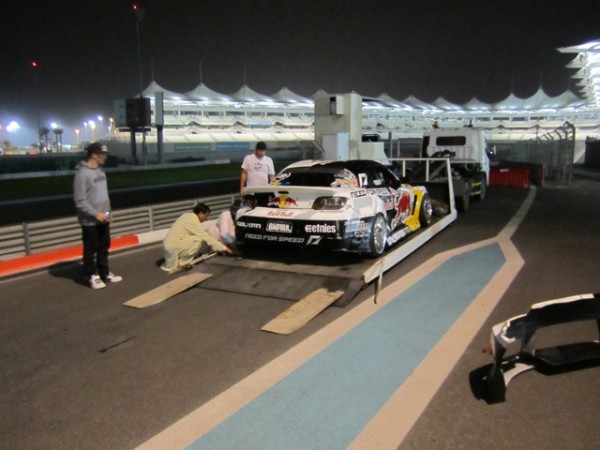 Loading up late at Yas Marina Race School. The car could only be installed once the mall had closed at midnight.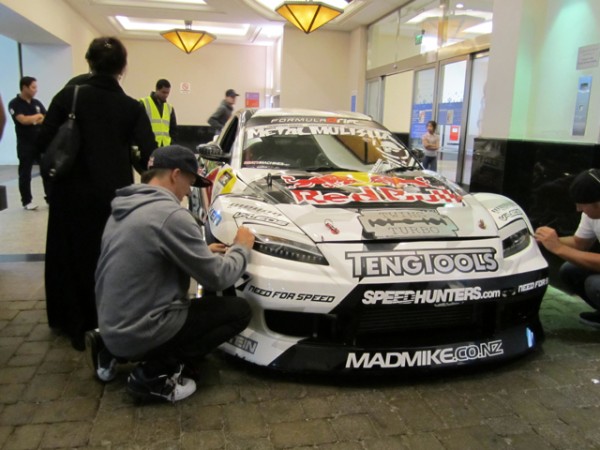 60 minutes later we were at the mall, car still in one piece and ready to push the RX8 as far as Virgin.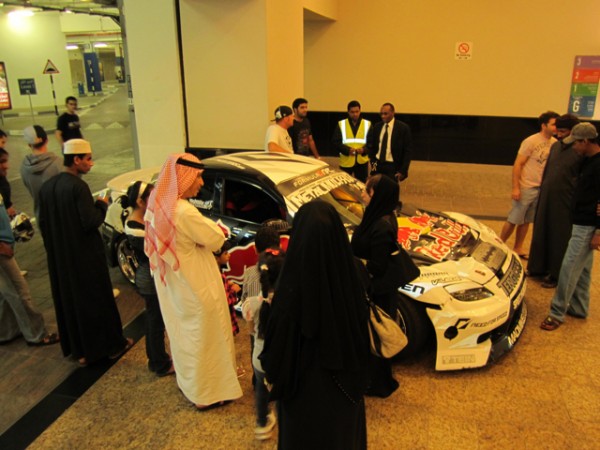 Although there were very few shoppers remaining in the mall (1230!), the car still attracted a lot of attention from the locals.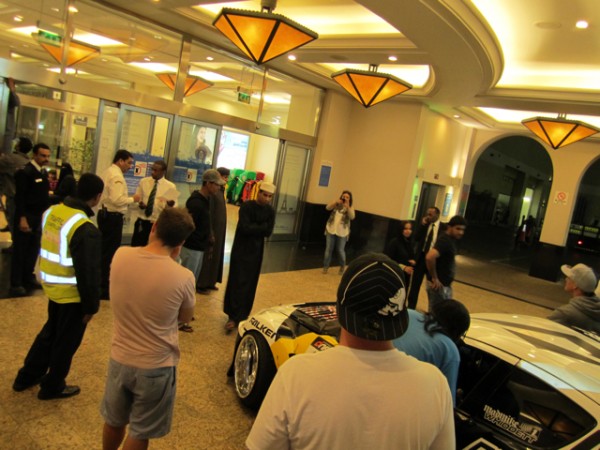 There was a slight problem in that Mikes Mazda was too wide to fit through the doors.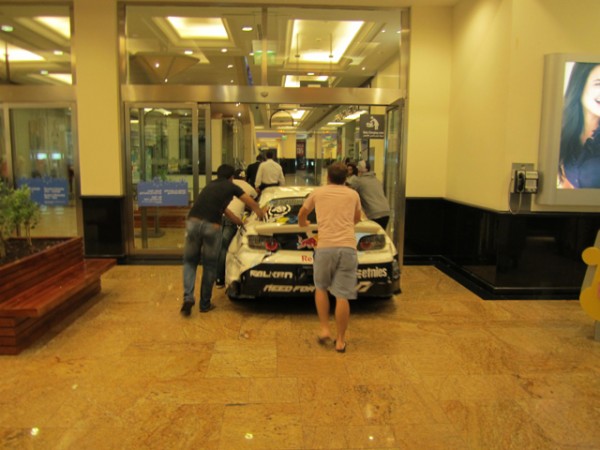 Before too long the doors had been taken from the hinges and we began the long push to Virgin Megastore.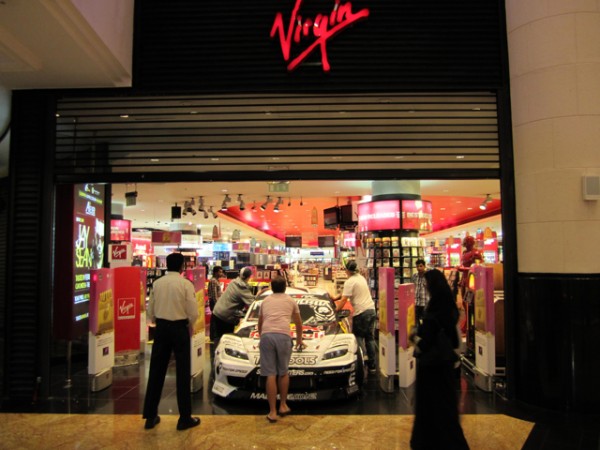 The car was eventually wheeled into its final spot, prime position at the front of one of the busiest stores in the Emirates Mall.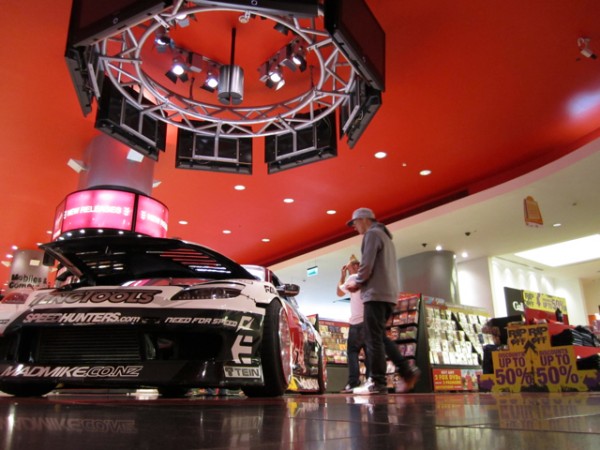 Some final detailing and polishing before we head back to Yas Island. The Need For Speed Red Bull RX8 will be on display at the Virgin Megastore, Mall of The Emirates on Friday on Saturday with Mad Mike Whiddett making an appearance on Saturday to meet fans and sign autographs.