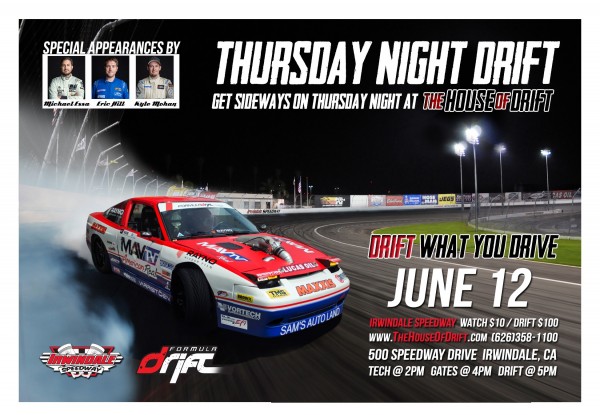 These Thursday night sessions will be open to the public. Admission to the track grandstand will be $10 and parking is free. Fan gates will open at 4:00pm and the Drift sessions will run until 9:00pm

The special Thursday night Formula DRIFT sessions will begin on Thursday June 12 and continue on July 24, August 14, September 25, November 13, and December 18
Formula DRIFT Pro driver appearances by: Michael Essa, Eric Hill, and Kyle Mohan
City Tire Online will be doing tire service for Formula Drift Thursday Night June 12th.
Mounting will be $10 each Cash Only
We can also bring pre-ordered tires up to the event with us. Please give us a call for pricing and to place your orders to 323-564-5797
DEADLINE to order will be Wed June 11th at 4PM for this event.
Ask for Johnathan!