Every year in California, we Californians are so lucky to have two Formula Drift events each year. I am glad that I live in the central California where drifting events happen to be in 4 hours north, or 4 hours south. Formula Drift is one of my favorite "I GOT TO GO" drift events. No matter what the circumstances are, each year, I plan to attend both Long Beach and Irwindale.
As always, Irwindale is packed with action and with fans from all around the world. The House of Drift is the only event that crowns the season champion in the end.
As a spectator, I love to shoot on the sidelines and also watch the battle as it goes. I feel like as a spectator, I get to cheer with the crowds and have mixed emotions with the crowds as well.
Spectating is great in many ways because I like to enjoy it without being there to just try and get the best shots. I don't want to worry about getting the best shots and missing out on the action when the event ends.
Sometimes relaxing and focusing on watching battle after battle feels great.
Every driver fights hard, and sometimes gets lost in the smoke, or just too excited and ends up spinning out. Anything can happen.
Matt Field is always the person who gives you something to talk about weeks after Formula Drift Final ends.
The car show always has a huge turnout, with a lot of great cars to inspire about.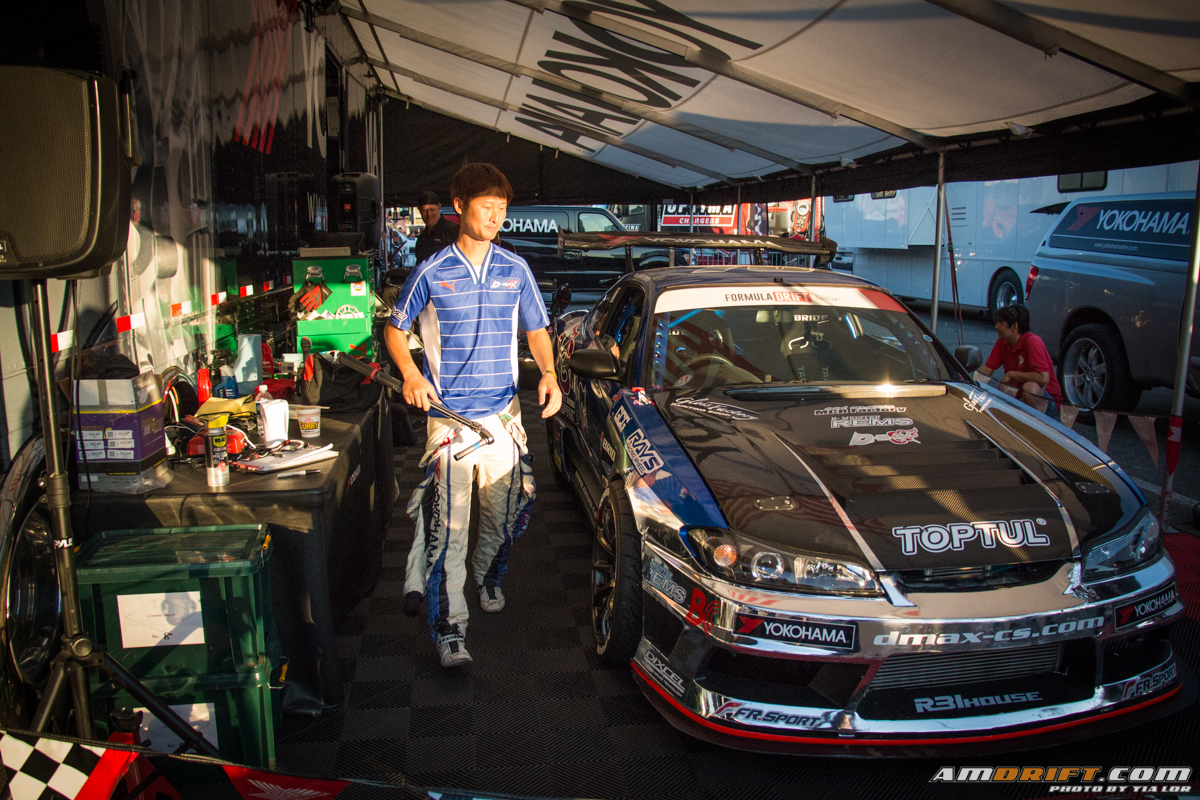 The open pits in Formula Drift are always something that is great, where you can meet and greet your favorite drivers.
Fredric Aasbo was so excited. From far from the stands, I could feel his excitement as he did a pretty long burn out.
In the end, Fredric Aasbo ends up taking first place in the event and taking the 2015 Formula Drift Championship trophy home.
Irwindale is one of my favorite tracks, and it saddens me that if it gets turned into a shopping mall for cool kids to do car meets, I will never get to see The House of Drift again.