FOR IMMEDIATE RELEASE
April 1, 2015
Papadakis Racing returns to Formula Drift with Rockstar Energy Drink; ​Fredric Aasbo debuts Rockstar Energy Drink / Hankook Tire Scion tC
HAWTHORNE, Calif. (April 1, 2015) – Papadakis Racing and driver Fredric Aasbo are returning to Formula Drift this season with an exciting new partner. On Wednesday, the team unveiled the bold new yellow, black and gray color scheme on their 800-plus horsepower 2015 Rockstar Energy Drink / Hankook Tire Scion tC.
[youtube]https://www.youtube.com/watch?v=vFoS2Gz6-_0[/youtube]
"We're excited to be back in action with our longtime partners Hankook Tire and Scion Racing,
and we're very happy to renew our partnership with Rockstar Energy Drink as they come back to Formula Drift," said team owner Stephan Papadakis. "We've got a strong team and we're ready for the season to begin."
The 2015 Formula Drift season starts next week with the Streets of Long Beach competition, April 10 and 11.
"We're happy to welcome Fredric Aasbo into the Rockstar Energy Drink family," said Rockstar Energy Drink Marketing Director Mike Kelso. "It's awesome to be returning to the Formula Drift Championship this year with Fredric and Papadakis Racing."
Driver Aasbo enters the 2015 season as an early favorite for the title. Runner-up in the 2014 Formula Drift championship, he earned the "Top Gun" award for having the highest battle win rate, and the "Ace Driver" nod for having the best overall winning percentage. The Norwegian driver campaigns a full international competition calendar and also won the Formula Drift Asia championship last year.
"This will be my fifth season with Papadakis Racing and it's amazing to see how much we've progressed together in that time," said Aasbo. "After getting so close to the championship last season, we've definitely got our A-game ready."
Team owner Papadakis said Wednesday he is confident that the team's battle tested Scion tC will return to the top of the field. The nitrous-boosted, turbocharged four-cylinder machine is a fan favorite, producing more than 800 wheel-spinning horsepower and spitting flames through a wastegate dump that exits from the hood.
The team will again rely on sticky Hankook Ventus R-S3 tires this season. Papadakis Racing helped to propel the company to the tire manufacturer's championship in 2014.
"After winning the Tire Manufacturer's championship and scoring a one-two finish last season, we're excited to be back for another season of Formula Drift," said Paul Jho, Motorsports Marketing Manager at Hankook Tire America. "We're pleased to return to the Scion tC with Papadakis Racing in 2015 and we're looking forward to another successful year."
The seven-round Formula Drift championship begins with qualifying on Friday, April 10 in Long Beach, followed by Saturday's main event. For the 10th year in a row, Drivers will attack turns 9, 10 and 11 of the Toyota Grand Prix of Long Beach street course, offering showy, technical driving to the roaring crowd. The race is a popular start to the season, and is an annual sell-out.
Drifting is a high-skill, high-powered motorsport with an emphasis on car control skill. Drivers compete in knockout heats on a closed course, sliding sideways in judged trials. With origins in Japan, it is one of the the fastest growing forms of motorsport.
In 2015, the series will offer live coverage on Driftstream, considered the most widely viewed motorsports live stream in the world. During the course of an online broadcast, it boasts over 1.5-million unique viewers. Formula Drift also makes the move to CBS Sports Network for 20 half-hour programs this year. The fast-paced action featuring bracketed head-to-head match-ups will anchor 13 episodes, with an additional seven shows featuring a brand new behind-the-scenes program, Formula DRIFT Insider.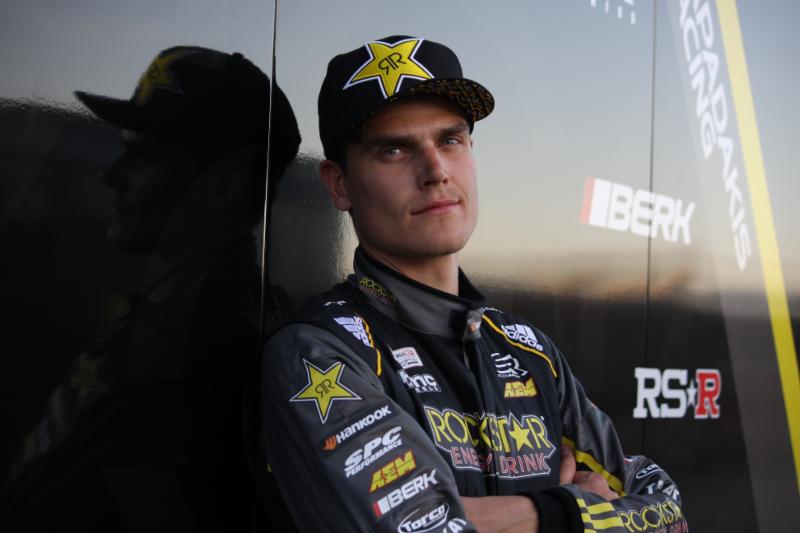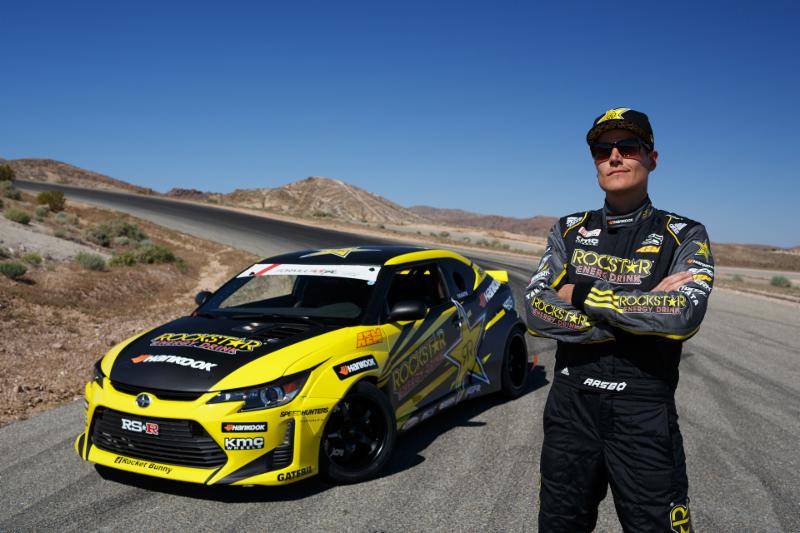 2015 FORMULA DRIFT SCHEDULE:
Streets of Long Beach: April 10-11
Road Atlanta: May 8-9
Orlando Speedworld: June 5-6
Wall Speedway: June 26-27
Evergreen Speedway: July 24-25
Texas Motor Speedway: August 21-22
Irwindale Speedway: October 9-10
ABOUT FREDRIC AASBO
Fredric Aasbo returns to Papadakis Racing in 2015 for his fifth season with the team. The Norwegian driver finished the 2014 Formula Drift championship in the runner-up position and earned "Fan Favorite of the Year" for the third year in a row. Earlier this year, he released the first video in his DreamrideYouTube project, #DreamrideLA.
The two-time Nordic Drifting champion (2007, 2008) made his U.S. debut at a global drifting invitational in 2008 and turned heads when he won the 2010 Formula Drift Rookie of the Year title. He has rapidly progressed through the drifting ranks around the world and has established himself as both a fan favorite and proven championship contender.
Aasbo is originally from Ski, Norway, and now splits his time between his native country and Southern California. He campaigns a full international season, in 2015 running the full Formula Drift schedule as well as select events worldwide in Europe and in Asia.
ABOUT PAPADAKIS RACING
Team owner Stephan Papadakis is a legend of sport-compact racing who began building his reputation in the 1990s with the first front-wheel-drive, tube-chassis drag car in the U.S.
The team earned multiple records and championships in the discipline, turning in elapsed times and trap speeds previously thought unattainable in front-drive drag cars. Papadakis' successes in front-wheel drive were matched by his efforts in rear-wheel drive when he campaigned a Civic that became only the fifth car to join the NHRA's Sport Compact 200 MPH club.
The Papadakis Racing team began drifting in 2005 and has shown impressive results in seven years of Formula Drift competition, earning two championship titles with driver Tanner Foust (2007, 2008). The team finished in the runner-up position in the 2010 championship with driver Fredric Aasbo. The Rockstar Energy Drink / Hankook Tire Scion tC is the team's latest competition build.
PAPADAKIS RACING IS PARTNERED WITH
Rockstar Energy Drink (www.rockstarenergy.com);
Hankook Tire (www.hankooktireusa.com);
Scion Racing (www.scion.com);
KMC Wheels (www.kmcwheels.com);
AEM Electronics (www.aemelectronics.com);
Berk Technology (www.berktechnology.com);
SPC Performance (www.spcperformance.com);
Gatebil (www.gatebil.no)
RS-R (www.rs-r.com);
Torco Advanced Lubricants (www.torcousa.com);
BorgWarner (www.borgwarner.com)