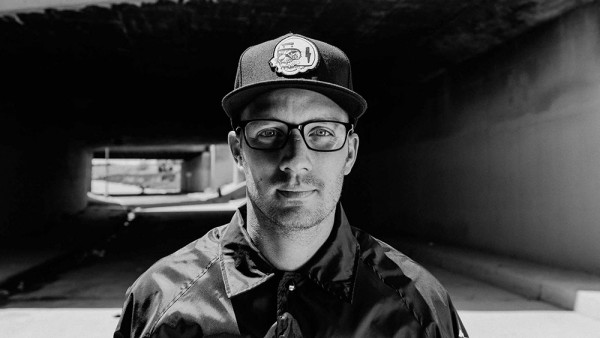 As we recently released word of the newly-formed SR by Toyota team, led by both Fredric Aasbo and Ken Gushi, we now welcome Ryan Tuerck to the team! We're very excited to announce that all three drivers will be waving the SR by Toyota banner proudly in 2016 as they get set for the Formula DRIFT series, which kicks off in Long Beach next month. Let's take a closer look at our three drivers.
Ryan Tuerck
As we've just announced, the latest addition to the SR by Toyota family is Ryan Tuerck, member of the OG Drift Alliance crew, 2008 Formula Drift Driver of the Year and host of the wildly popular "Tuerck'd" show on Network A. Originally from New Hampshire, Tuerck actually competed for several years in domestic platforms but made the switch to Japanese not too long ago, but his expertise behind the wheel allows him to drive amazingly no matter what the vehicle type is. As the new guy on the SR by Toyota team, Tuerck will have his work cut out for him as he'll have two teammates to fight against that just happen to be the top two players on the Formula Drift circuit.
Fredric Aasbo
The Norwegian Hammer, Fredric Aasbo has been nearly unstoppable the past couple of years, campaigning a winning Scion tC built by Papadakis Racing. After making his North American debut back in 2008, he's risen quickly to the top, taking Rookie of the Year honors in 2010, a Second place overall finish in 2014 and his first Championship in 2015. His strong and aggressive driving style is adaptable to any weather conditions (as he proved last year), and is a fan favorite everywhere he goes to drive, whether it's the US, Japan or his native home base of Europe. Going into 2016, Aasbo will be looking to hold his position as the champion but will have a tough fight coming from his competitors, especially his own SR by Toyota teammates.
Ken Gushi
Okinawan-born, SoCal-raised Ken Gushi has one of the most storied backgrounds when it comes to professional drifting. He learned at the young age of 13 to drive, then drift from his father, in an AE86 Corolla, and was able to qualify to compete in the first professional drifting series to be held in the US, D1GP and Formula Drift, competing at a high level before he even had his drivers license! Over the years, he's always remained a crowd favorite, having represented Toyota in several different competition cars but has finally found his way to the podium again in the GReddy Racing FR-S, where in 2015 he fought all the way to a Second place overall finish. When he's not drifting, Gushi also races in Pikes Peak on behalf of GReddy Racing and recently completed his first marathon. Ken's confident that his driving will be even more focused this year and hopeful to clinch the title over teammate Fredric Aasbo at the season's end.
Come cheer the 2016 SR by Toyota drift team on next month when they debut at the Formula Drift Long Beach season opener. It's sure to be a great matchup all season long!