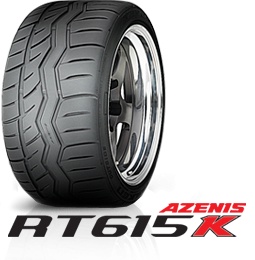 March 1, 2012
FONTANA, CA – Falken Tire, a leading high performance choice for driving enthusiasts, and the winner of consecutive Formula Drift Championships, has announced an aggressive contingency program for 2012 Formula Drift privateer entrants, to be designated the Falken Tire Cup.
The Falken Tire Cup was established to give Formula D privateer drivers and teams an opportunity to earn significant contingency funds by awarding $5,000 to the highest finishing driver participating in the program.
"Falken Tire has been a proud supporter of Formula Drift since its inception, and our Azenis RT615k tire is an important part of our back-to-back championships," noted Jonathon Bradford, Team Falken's Drift Supervisor. "Privateer teams are the backbone of our sport and Falken Tire is fortunate to be in a position where our brand can reward their success in such a competitive series."
Participants in the Falken Tire Cup will also be able to take advantage of a special Falken Tire discount purchase program.  Additional requirements for involvement in the Falken Tire Cup include:
To be eligible for the Falken Tire Cup, drivers will be required to run Falken Tires on all four positions of their vehicle at all Formula D events. The minimum signage requirements include a one 20-inch Falken Tire decal on the front bumper or hood position as well as at least one 24-inch decal on both sides of the vehicle. Falken Tire Cup drivers must also wear a Falken Tire patch (or embroidery) on their driver suit as well as a Falken Tire banner in their team's pit space.
Teams must participate in at least four rounds of the 2012 Formula D championship series
Round 1 of the 2012 Formula Drift Championship begins on the streets of Long Beach as teams will again compete on the Long Beach Grand Prix course, April 6-7.  The schedule for this year's racing events can be found at:  http://formulad.com/schedule/pro-championship/
For more information on the Falken Tire Cup, or to register, drivers and teams should contact: [email protected].