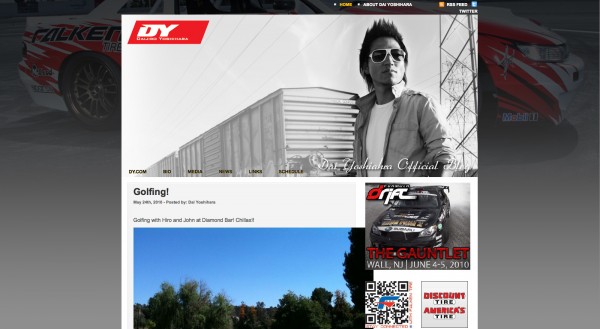 Daijiro Yoshihara, known as Dai, announces today the release of his new blog website. The new blog is the newest addition to his current website, www.daiyoshihara.com. As with his current website, the new blog site will be constantly updated with new blog entries.
The blog site was developed to allow people to follow the day and life of Dai on and off the track. "I want to be able to communicate more with my sponsors and especially my fans, so this is a good way to show them what I do daily," explains Dai about his new blog site. The blog site consists of daily comments and photos of on going experiences in Dai's life. This site also consists of several different website links to sponsor pages and a photo gallery.
To connect with Dai and to check out the new website, please visit www.daiyoshihara.com/blog.