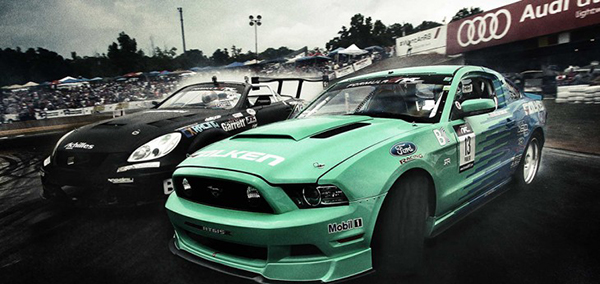 Targa Trophy is pleased to announce a special partnership between Formula Drift and Targa Trophy Experience Event #3 – LA to Las Vegas! As part of the first multi state Experience Event ever, we have made arrangements to join Formula Drift for their main event in Las Vegas on August 25 exclusively at Las Vegas Speedway!
As part of this unique partnership, Targa Trophy and Formula Drift are rolling out the red carpet for all LA to Las Vegas event teams. All teams will receive 2 tickets into the Formula Drift Las Vegas event, specialty parking inside the Formula D arena for an exclusive Targa Trophy car show/display of all rally cars from the event, and finally, all LA to Las Vegas teams will have access to the exclusive Targa Trophy lounge inside the Formula D venue.
Targa Trophy LA to Las Vegas already makes this a not miss event – now add in the exclusive Formula Drift partnership and perks – this is the Experience Event of the year! There are many more details and announcements to come surrounding this partnership, so make your plans now to join us for Experience Event #3 LA to Las Vegas and register today at www.targatrophy.com.