Get ready for some high octane action as the third edition of Formula Drift slides into Singapore this April.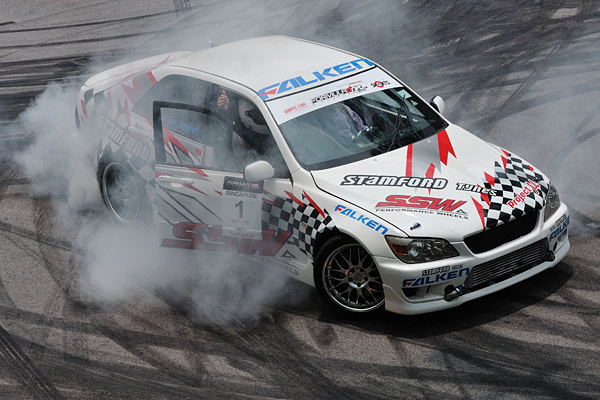 Counter steers, over steers, Donuts and Choku-Dori will be just some of the technical terms on the lips of spectators as they witness the adrenaline-pumping action of the Formula Drift Singapore 2010 Powered by Nissan when it returns to the Republic on 24 and 25 April 2010 at the F1 Pit Building.
Organisers ESPN STAR Sports (ESS) and DriftPac announced the event's return on Thursday.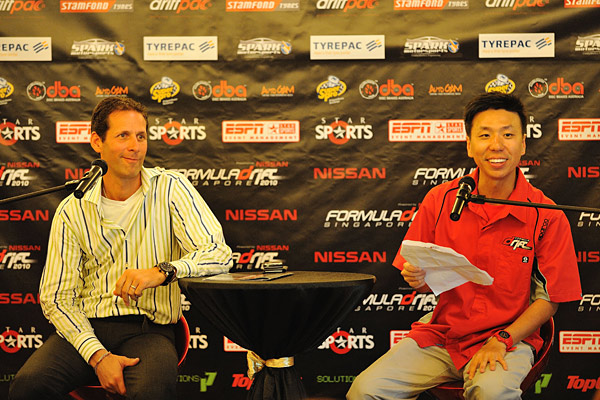 Spectators can expect a hair-raising experience as finalists burn up the course two-at-a-time, often only inches apart, featuring aggressive side-by-side action, nail-biting power slides and spectacular speed along a series of tight corners as powerful engines roar while tires bellow smoke.
The event has become a sporting calendar highlight, attracting regional interest and talent, as well as a record number of 45 drivers hailing from Singapore, Malaysia, Philippines, Thailand, Indonesia, China, Hong Kong, Japan and New Zealand.
Japanese Champion and Top Formula DRIFT USA Pro Ryuji Miki will also be in town to add to the competitive edge of the drivers.
Having secured second placing in the Thailand and Las Vegas editions of Formula Drift, Miki will be a top contender for the title here.
Said an excited Miki, "Formula Drift Singapore 2010 will be my first race of the season, and I am very excited to return to Singapore to battle against some of the region's most promising and talented drifters."
"I have fond memories competing in the country, having clinched the Formula Drift Singapore title in 2008."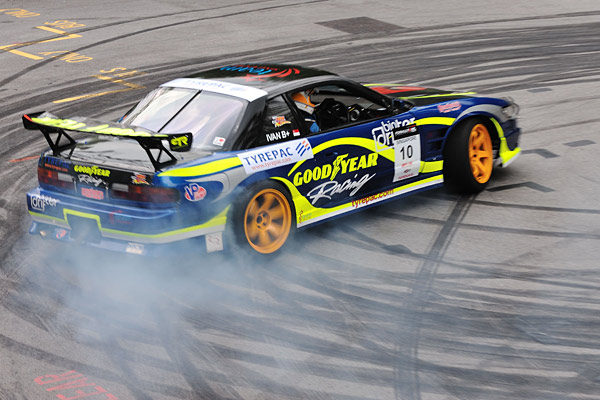 With the sport garnering more interest and participation in Singapore and in Asia, I am certain that it will be a spectacular championship event next month. I will be aiming to do my best, and hopefully win here again!"
For the second year in a row, ESS will be organising the Formula Drift Singapore 2010.
"We are thrilled to be organizing and staging this year's Formula Drift Singapore once again, especially with such a high level of competition," said Mr. Harvey Davis, Vice-President, ESS Events Management Group.
"We are also proud to have helped Formula Drift Singapore grow locally and regionally through the broadcast of the event highlights across our footprint, reaching 300 million viewers in 24 countries.
This year, we have more major sponsors onboard, a testament to the rapid growth of public interest for this event since its inaugural meet in 2008. With such a talented and promising line-up, Singaporeans can be guaranteed an exciting time once again."
Having brought the format of Formula Drift to Singapore, Mr. Marcus Lim, General Manager of DriftPac will be acting as the official Technical Consultant of the event. He has gained an invaluable amount of experience since organising the race for the first time in 2008, and expressed his thoughts on the sport's growth.
Lim said, "It's heartening to see the event grow from the very first year, into a sporting calendar highlight amongst motoring and sporting fans.
Thanks to Formula One, motorsports in Singapore have seen a drastic increase in interest, and I am very happy to be able to present to Singaporeans another platform to showcase and feed their interest."
The passion and popularity of Formula Drift in Singapore is best exemplified as the Republic has also been slated as one of the countries to host the Asian Drift Series in 2011.