Today we are behind the scenes with Chris Forsberg at a photoshoot for his sponsor NOS energy drinks. Chris is joined with his fellow NOS teammates including Rally America leader Andrew Comrie-Picard and NASCAR driver and winner of yesterday's race Kyle Busch.
Formula DRIFT brings you the first look at Chris' new paint and graphic scheme for his Nissan 350Z. The graphics are completely painted on excluding the main NOS logo on the doors. The dry carbon panels can also be seen and have been strategically used in the graphics. Great job Chris.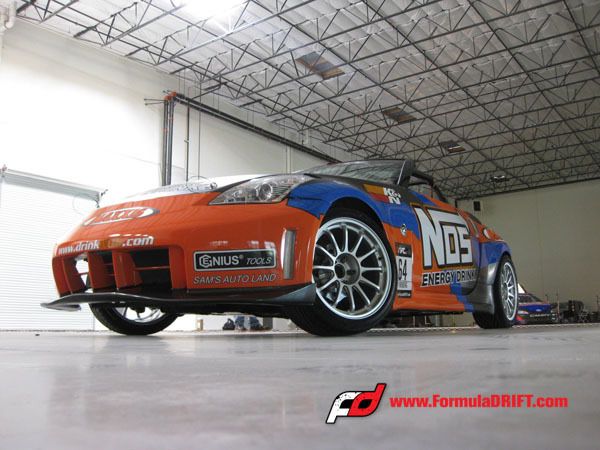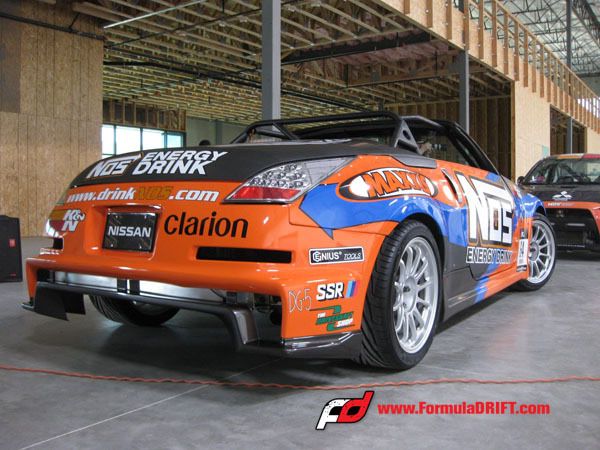 We'll keep you up to date with live blogs from this event…including Chris getting his make-up done.