Be sure to check out Formula DRIFT and Red Bull Drifting World Champion Rhys Millen attempt a backflip in an off-road truck this New Year's Eve LIVE on ESPN!
More info below: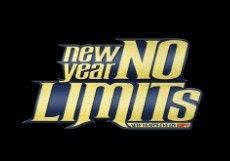 RED BULL: NEW YEAR. NO LIMITS.
Motorsports Star Rhys Millen to Ring in 2009 with a Truck Backflip
At the Rio All-Suite Hotel & Casino in Las Vegas, Telecast Live on ESPN
Santa Monica, Calif. (December 17, 2008) – The location for Rhys Millen's
much anticipated attempt to backflip an off-road truck at Red Bull: New
Year. No Limits. has been confirmed. The flip will take place just before
the clock strikes midnight (on the East Coast) on New Year's Eve at the Rio
All-Suite Hotel & Casino in Las Vegas, the exact location where Robbie
Maddison broke the Guinness World Record for a motorcycle distance jump
during the 2007 Red Bull New Year's Eve event. Red Bull: New Year. No
Limits. will be televised live on ESPN/ESPN HD immediately following the
Chick-Fil-A Bowl (approx. 11:00 p.m. ET / 8:00 p.m. PT).
Millen will attempt to become the first person to complete and land a
backflip in an off-road truck. Set to take place at the Rio, Millen's flip
demands the truck to travel a distance of 80 feet at a height of 50 feet.
During his final practice before the 2007 Red Bull New Year's event, Millen
overshot the landing, resulting in injury, damage to his vehicle and his
withdrawal from the event. The 36-year-old New Zealand native is fully
recovered and more determined than ever. Millen's motorsports credibility
is unrivaled. He was the 2005 Formula Drift champion and 2008 Red Bull
Drifting World Championship winner and Pikes Peak International Hill Climb
world record holder, and has been the lead stunt driver in several
commercials and movies, such as Dukes of Hazzard and Fast and Furious:
Tokyo Drift.
"Having the opportunity and support to attempt the first-ever backflip in a
truck is only going to be sweeter knowing that I will be returning back to
the Rio, the place I planned to attempt this last year and the birth place
of Red Bull: New Year. No Limits," said Millen.
Shortly after Millen's performance, Robbie Maddison, a 27-year-old Aussie,
will jump his bike more than 120 feet high and land on the top of the
96-foot-high and 40-foot-deep replica Arc de Triomphe in front of Paris Las
Vegas. Upon completing the jump, he will then drop off the Arc and freefall
50 feet to a massive landing ramp below. This follows his 322-foot-long
jump last New Year's Eve.
In addition to the ESPN telecast, the show will be simulcast live on
ESPN360.com. A limited number of tickets will be available to witness
Millen's flip. Viewing of Maddison's jump is free to the thousands of
revelers on the world famous Las Vegas Strip.
For event information, as well as information on Maddison and Millen, visit
www.redbullnewyearnolimits.com.