Gary Whiter – D1NZ
Hometown – Dargaville, New Zealand
Car – 1997 Nissan Silvia S14.5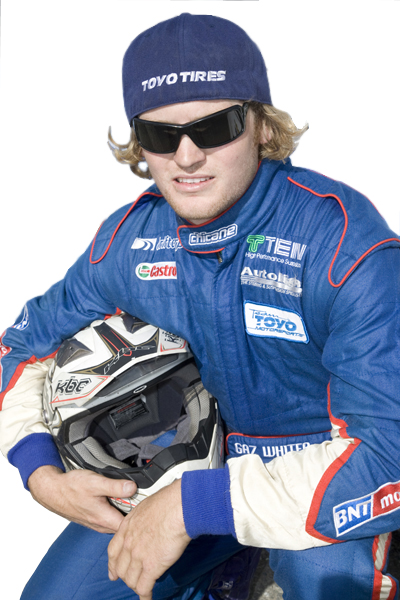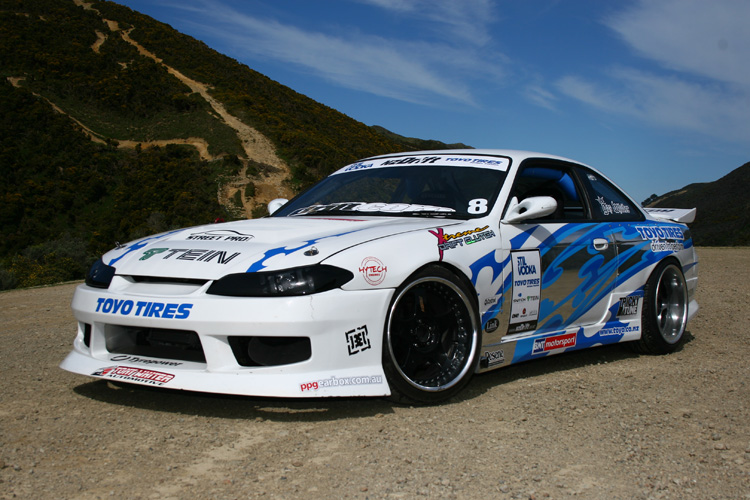 Growing up in a predominant farming area called Dargaville which is situated in the upper north of the north island in New Zealand, Garry known as Gaz was initially more of a dirt bike guy, he had a good friend that belonged to the dominating New Zealand drift team called Driftcorp that initially introduced him to the sport of drifting in 2004, after seeing how it works Garry set out to obtain his first car being a 1989 Nissan Cefiro which around that time was a typical choice for any person starting off drifting, NZ had an abundant supply of Skylines and Cefiro's they were cheap to buy and easy to setup to skid.
Although he was still a rookie to the sport and was competing against the best in the NZ business, with the Cefiro he was nearly always a fixture in top 16, He spent some time in his Cefiro. Looking back now it was basically a stepping stone for research and driver development, it didn't take long to outgrow his full potential due to the smaller power and setup of his car.
It was then that he and his Father purchased his first Nissan Silvia S14 and set out to build it to compete with the higher level drifters. This in turn paid off as he was getting podium finish after podium finish, with this set up he achieved two very close D1NZ series overall runner ups and finally the long awaiting crowning of the overall D1NZ Driftking for 2008.
In the short downtime of 3 months His father Tony and Garry built yet another S14.5 completely from scratch with new and improved ideas and setups, this vehicle now is faster and more reliable running a PPG gearbox, it looks set to be at a world wide competitive grade. Garry himself has an appetite for improvement and is highly competitive he is also an extremely reliable and consistent competitor much to the delight of his sponsors. He thanks most of his success to his very supportive father Tony Whiter who motivates him and is there with him every step of the way..
In the NZ Drift scene Gaz is regarding as one of the most laid back happy go lucky drivers, he knows how to have a good time but come race day is 100% focused on the task at hand and always aims to win. He's always easily approachable and ready to talk to his fans and sponsors.
For his future career he plans to be more involved with competing in international Level, with the support of his father and his dependable team mates in DriftCorp he will be sure to achieve his dream.