Eric O Sullivan – ProDrift
Hometown – Dublin, Ireland
Car – Toyota Corolla Vtec-86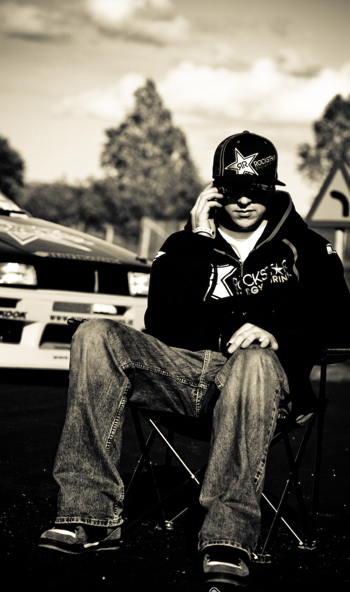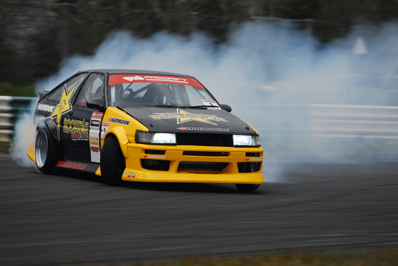 Im Eric O Sullivan, 28 years old from Dublin, Ireland.I've been riding a BMX as long as I can remember and progressed to motorcycles winning an Irish National Trials Championship at 17.I learned to drive the same year and began modifying and tuning street and show cars before becoming involved in race and rally car preparation.
I discovered drifting in 2004 when I watched a dvd about the street drifting scene in Osaka Japan.Soon after, I bought a cheap AE86 corolla, my first ever rear wheel drive car that I leaned to drift in the industrial areas of south Dublin during the winter.I changed this car for a 20 valve corolla in 2005 and began to compete in the Irish national championship.After failing to qualify at my first two events I finished 2nd in the following two rounds and also qualified to compete against the D1 drivers in the Silverstone exhibition match.
I decided to build a more competitive car after the D1 event and spent most of 2006 building my Vtec powered AE86.I ran the car late in the 06 season and developed a set up with the 2007 Prodrift series in mind.I won 5 of the 6 rounds in the '07 series and finished 3rd in the other, an amazing season that made all the hard work the previous year worthwhile.
2008 began with a new sponsor, Rockstar Energy Drink, who had just launched their product in Europe.I could now afford to travel abroad and compete in the Prodrift European Series and the UK based JDM Allstars triple crown series.I suffered with a lack of power on some of the larger European tracks but managed to win round 3 in Sweden and finish 3rd overall in the Prodrift championship.
The JDM Allstars series would provide the highlight of the year for me, winning round 2 of the series at Wembley stadium in London.This was the biggest event to ever happen to drifting in Europe, bringing our sport to an iconic location in a major city for the first time.Im very proud to be the first winner of this series that is run by drivers for drivers, giving us some of the best publicity and exposure in the European scene.
Away from drifting, I work 5 days as a mechanic in a Volvo dealership and I'd usually spend 3 nights a week in my own workshop. My friends and myself are all Honda drivers so I'll work on their cars as well as preparing my corolla for any upcoming events. Whenever I do get away from the tools I'll be down the local concrete park on my bike with the lads or hanging out with my girlfriend Amy G.
I'm honoured to represent Prodrift and all the Irish drivers at the Red Bull World Drifting World Championship in Long Beach. I'll approach this as I do every other event, drift as fast as possible with crazy angle to entertain the US fans .