James Deane – ProDrift
Hometown – Castletownroche, Co, Cork, Ireland
Car – 1998 RB26 Silvia S14.5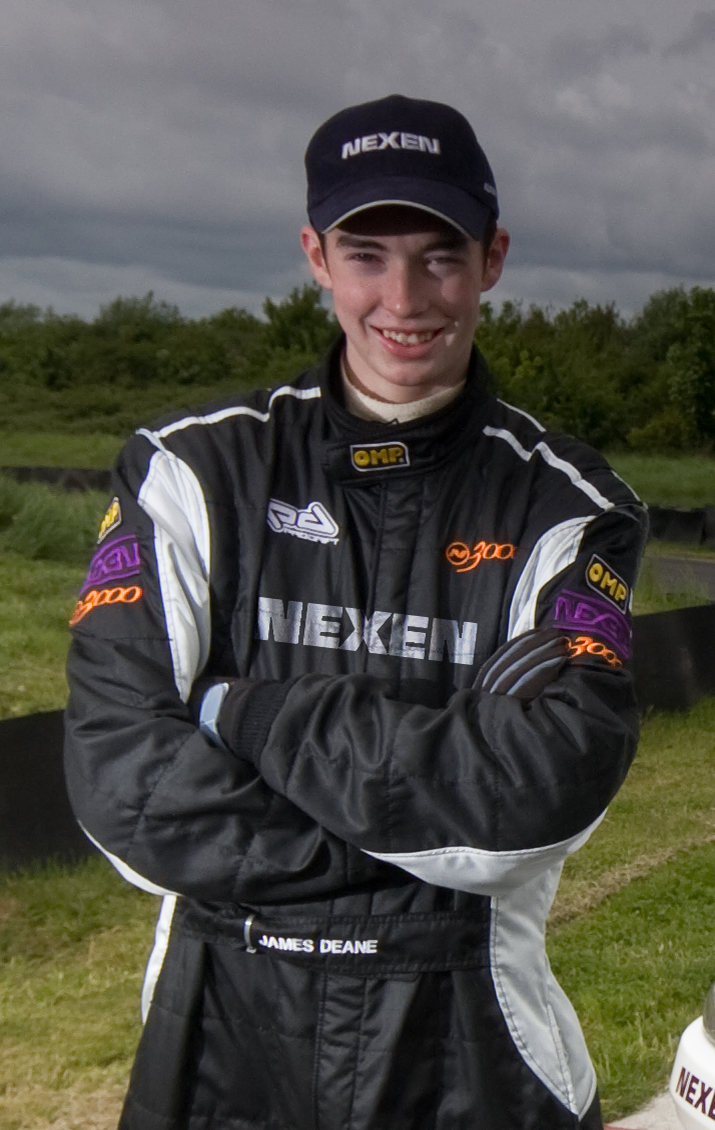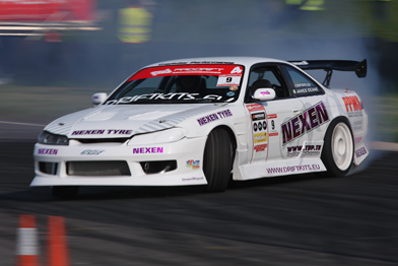 James comes from a strong Motorsport family background with both is father and uncle recognised as 1980's rallying legends in Ireland. His brother Mike was one of the first ever people to win a drifting competition in Ireland back in 2003 when James was only 12 years old. From this day James was obsessed with being a drifter. In 2006 his brothers Mike and Kenneth entered him in the Prodrift Junior Championship drifting in a ford sierra. He finished 3rd. At this stage James and his family went on and bought his current Silvia which was running completely standard at the time. In Prodift Round 2 2007 at Rosegreen in Tipperary, Ireland, James managed to see off all the more experienced drivers and won the event at 15 years old. As far as we were aware this made him the youngest driver in the world to win a Professional drift competition. He was later placed 9th overall for the 2007 season and was awarded the title of rookie of the year 2007.
At Prodrift IRL Round 1 2008 @ Mondello Park racing Circuit in Ireland & In front of 7000 spectators James finished 5th overall being knocked out by the legendary Damien Mulvey
Prodrift Europe Round 1 2008 @ Mondello Park Racing Circuit in Ireland
In front of 7000 spectators James was to finish 4th overall and earn very valuable points in the championship.
Prodrift Ireland Round 2 2008 @ Tipperary Raceway Rosegreen in Ireland
Again with record crowds in attendance at the Irish home of drifting. James was victorious over John O'Connell and scored his second win in Rosegreen.
Prodrift Europe Round 2 2008 @ Teesside Autodrome in the UK
James was narrowly beaten by Darren McNamara, a small mistake on the last corner costing him the win. But with again great championship points he want away happy
Prodrift Ireland Round 3 2008 @ Nutscorner Oval Circuit Northern Ireland
James qualified 2nd but was unlucky on the day and was out at the Top 16 stage for the first and last time in 2008.
Prodrift Ireland Round 4 2008 @ Ennis Street Circuit in Ireland
James was on fire from the start and took the win with ease.
Prodrift Europe Round 3 2008 @ Sturup Raceway in Sweeden
At the very high speed track in Sweden James found himself in a new environment. He put on a amazing show and came home in 3rd place.
Prodrift Round 5 2008 @ Mondello Park Racing Circuit in Ireland
James had a good run on the day but in the top 16 battle he came across Deane Kearney the eventual winner and had to settle for 9th.
Prodrift Europe Round 4 2008 @ in Finland
James was under powered from the start and had to settle for 9th place.
Prodrift Round 6 2008 @ Mondello Park Racing Circuit in Ireland
James qualified 6th on the day and finished 3rd and with that he won the 2008 Prodift IRELAND Championship
Prodrift Europe Round 5 2008 @ Lydden Hill racing circuit in UK
James went to this event with a new RB26 engine gearbox and suspensions setup. This could have gone against him in that he might not been able to adapt to the setup quickly. This was no the case and after only 5 practice runs he was on the money. He qualified 2nd and then went on to storm up the field to an eventual 2nd place finish. This also gave him the title of Pro Drift European Champion
In 2008, James managed to win both Prodrift Irish and Prodrift European Championships which has been a huge achievement for him at just 16 years old. James is delighted to be representing Ireland & Europe @ Long Beach and to be taking part in the Red Bull World Drifting Championships.