March 19, 2009
Formula DRIFT Forges New Alliance With Universal Technical Institute;
UTI Named "Official Technical School of Formula DRIFT"
and Host to Formula DRIFT Pre-Season Tech and Preview Day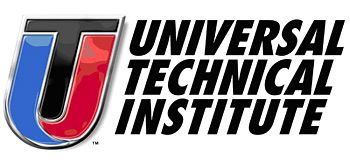 LONG BEACH, Calif. – March 19, 2009 – Formula DRIFT has named Universal Technical Institute. (NYSE: UTI) the "Official Technical School of Formula DRIFT." UTI is a leading provider of technical education training for students seeking careers as professional automotive, diesel, collision repair, motorcycle and marine technicians. To kick off this alliance, UTI will host an open house and annual Formula DRIFT Pre-season Tech and Preview Day at its Rancho Cucamonga, Calif. campus, located at 9494 Haven Avenue, on April 4, 2009 from 10am to 4pm.
The Tech and Preview event provides pre-season technical inspections for many of the top Formula DRIFT teams. For some teams, this is the first time their competition vehicles will be inspected. This year's event will feature the unveiling of new, never before displayed drift models, including the Falken Tires Ford 2010 Mustang GT and RMR / Redbull Hyundai Genesis Coupe. Attendees will also have the opportunity to meet Formula DRIFT drivers, teams and techs, and watch the pre-race inspection live. On hand will be industry displays, food vendors and promotional giveaways (while supplies last) that include Round 1: Streets of Long Beach tickets.
For prospective students interested in automotive training, UTI will provide tours and information about its various technician training programs and financial aid. (Financial aid is available for those who qualify.) Instructors and former students will be available to speak to individuals interested in careers in the automotive industry.
"This is a great opportunity to check out UTI's automotive training programs and get a sneak peek at some of the racing industry's newest cars. The fact that Formula DRIFT has put its trust in us to provide the best technical environment for their teams says a lot about our school," said Mark Harston, Event and Motorsport marketing manager at UTI. "Some of our students are actually working with drift teams and getting real-world experience with pit crews while still in school. This shows that getting into this industry and doing what you love can become a reality."
"Formula DRIFT fans are young car enthusiasts and our alliance with UTI is a perfect match. What better way to play a proactive role in people's lives than to help them enrich their passions by providing them with real career paths through an education at UTI," stated Jim Liaw, president and co-founder of Formula DRIFT. "With the right education, you can become a hands-on member of a team, manage a race team or own your own shop. We believe UTI provides the best technician training available and are looking forward to growing this new relationship."
Originating in Japan more than 20 years ago, "drifting" has since exploded into a massively popular form of motorsport in North America, garnering interest from a wide cross section of individuals, including luminaries such as Cindy McCain.