For Immediate Release
August 27, 2009

Formula DRIFT Programming Starts this Weekend on VERSUS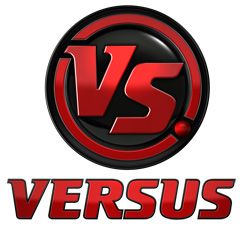 LONG BEACH, Calif. – August 27, 2009 – Formula DRIFT will debut the start of their comprehensive programming schedule on VERSUS this weekend. Formula DRIFT content will be made available in more than 75 million U.S. homes. The seven-stop Formula DRIFT Championship Series programs will air over fourteen Sundays during the 2 PM (EST) / 11 AM (PST) time slot beginning this Sunday, August 30.
The first episode features a comprehensive overview of the sport and drivers. Viewers will then experience Round 1 "The Streets of Long Beach" and all of the events leading up to the final episode showcasing the Formula DRIFT Championship Finale from Irwindale, California on November 29. Each episode will showcase all the on- and off-track action as the world's top drift drivers battle for the coveted title of Formula DRIFT Champion.
The Formula DRIFT Pro Championship Series will be featured in HiDef and will focus on all the head-to-head action, technology, equipment and the personalities and behind-the-scenes drama. Check your local listings or visit the Formula DRIFT website at www.formuladrift.com for more information.
"We are excited to showcase Formula DRIFT and the sport of drifting on VERSUS, the fastest growing sports cable network in the country," says Ryan Sage, VP of Marketing and Co-Founder of Formula DRIFT. "On VERSUS, we are able to showcase our teams and drivers on a weekly basis, at a consistent time slot; all on a network in more than 75 million homes."
Formula DRIFT is also viewed worldwide through international syndication to an additional 200 million homes. All this combined with several new broadband and internet media strategies; Formula DRIFT continues to be the most watched drifting property in the world.