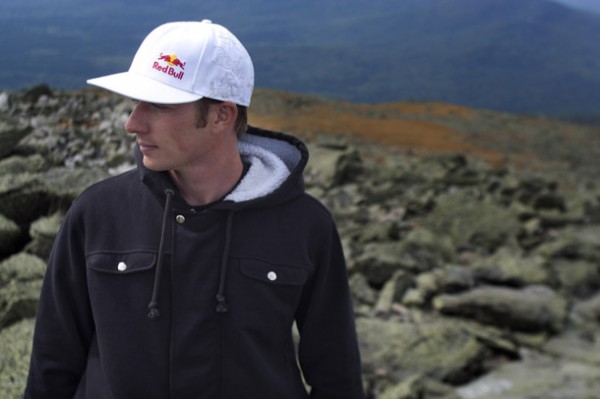 Formula DRIFT driver Ryan Tuerck recently had his profile posted on the Red Bull Motorsports Website. Check it out HERE
Profile
Ryan Tuerck has always loved the so-called "Extreme Sports." At a young age he got into BMX and Motocross. At nine, his father bought him his first dirtbike and at ten he started racing motocross. As he progressed through the amateur ranks he had countless podium finishes. The highlight of his amateur career was placing seventh at Lorreta Lynn's Amateur Nationals.
When he turned 16, he received his professional license from the AMA and got the opportunity to travel Canada racing the professional Canadian Nationals at 17. His highlights included a 5th in the 125cc Canadian Nationals Championship as well as qualifying for Budds Creek and Unadilla in the AMA Motocross Nationals. Though Ryan's motocross career was looking promising, he was forced to stop due to personal reasons.
Ryan gained a lot of interest in cars once he turned 16. When he stopped racing motorcycles, he bought his first car, a 1990 Ford Mustang. Feeling the need to challenge himself, he would get his car sideways pulling away from stop signs and slide around in empty parking lots near his home. After a year, Ryan found out on the internet that sliding your car around was actually a real sport.
In 2003, Ryan went to his first formal Drift event at Raceway Park in Englishtown, NJ where he met future "Drift Alliance" teammates Tony Angelo, Chris Forsberg, and Vaughn Gittin Jr. Ryan did very well, winning the competition. Success continued, and Ryan was constantly spending all his money upgrading his car to handle better and to make more power.
In 2005, Ryan Competed in two rounds of Formula Drift where he did well enough to get noticed by a few sponsors. In 2006, Ryan competed in the entire Formula Drift series with help from his Drift Alliance brothers, Cooper Tires, Discount Tire, and 240SX Motoring. Ryan did very well his rookie season with a sixth place finish at the Sonoma round. He also captured the 2005 and 2006 Canadian Drifting championships.
In 2007 Ryan moved to California with Angelo and started "Team Snakebite"; together they ran the whole Formula Drift season independently with help from sponsors. He finished the season 15th in points. In 2009, Ryan finished runner-up in the Formula Drift championship, sandwiching the season with wins in the season-opening event in Long Beach and the season finale in Irwindale.