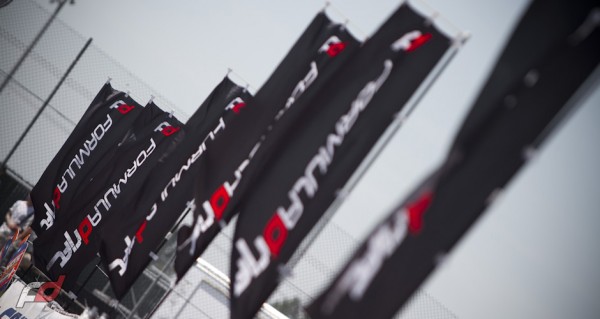 The Formula D site was down for some people earlier today due to high-volume of traffic. But we are back at 100%. The event is looking to be one of the best yet and fans will be treated to some great action today. The sponsors are ready as well with some great FREE giveaways including the limited edition NOS Energy Drink vuvuzela's (world cup fans know what this is). Get yours while you can! The Fatlace One of One Showcase is looking amazing with some of the hottest cars from the Northwest representing.
TICKETS – Still available at the door, but looking to sell out quickly.
WEATHER – Is clear and sunny. Be sure to wear your sunscreen and stay hydrated through the day.
SCHEDULE OF EVENTS
Saturday July 10, 2010
10:00 AM – 4:00 PM – Will Call (Venue)
11:30 AM – 12:00 AM – MEDIA: Mandatory Meeting for All PHOTO Credentials (Media Area)
12:00 PM – 7:00 PM – GATES OPEN TO THE PUBLIC (Venue)
12:30 PM – 1:30 PM – FD OPEN PRACTICE: Top 32 (Track)
1:30 AM – 3:30 PM – MAIN COMPETITION: Round of 32 (Track)
3:30 PM – 4:30 PM – "Half-time" Break (Venue)
4:30 PM – 5:00 PM – Opening Ceremonies / National Anthem (Track)
5:00 PM – MAIN COMPETITION: Round of 16 to Finals (Track)
7:00 PM – 7:30 PM – Trophy Ceremony (Podium)
**Subject to change without notice**
EVENT LOCATION
Evergreen Speedway
14405 179th SE Blvd.
Monroe, WA 98272
Phone: 360.805.6100
For those that can't make it, don't forget the DriftStream for live action coverage online.