Formula DRIFT Announces Tony Angelo as Technical Manager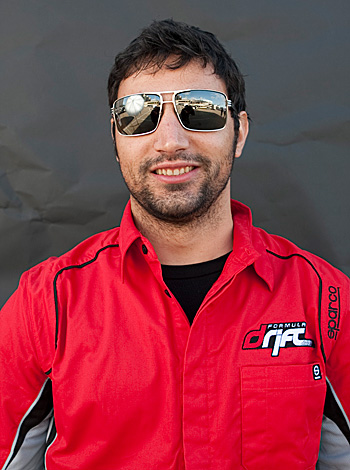 Long Beach, Calif. –March 3, 2010 – Formula DRIFT has announced that Tony Angelo will add to his current role and responsibility as a Formula DRIFT judge by also serving as new Technical Manager. The position focuses primarily on competition vehicle compliance and enforcement of Formula DRIFT technical regulations as stated in the Formula DRIFT rulebook.
"Creating a Series that has staff that understands drift cars, how they are built and perform is paramount to our growth and success, so having Tony Angelo on as the Technical Manager is a great step for us," said Ryan Sage, executive vice-president and co-founder of Formula DRIFT. "Tony has essentially committed to making this a full-time endeavor and he is ready to tackle issues and items that come up at a moment's notice. Having personally worked with Tony at other capacities has opened my eyes to his ability to be non-bias and objective, which is absolutely necessary for us."
The Technical Manager position entails many responsibilities with a focus on compliance and eligibility of vehicles according to the rulebook and specific items including recording and maintaining a detailed technical record of each vehicle, assigning Formula DRIFT VID numbers, consulting with Formula DRIFT administrative officials and the Formula DRIFT Chief Steward on rulebook development and modification, and administering mid-season technical inspections. Angelo has also been instrumental in helping to bring new developments to the current rulebook.
"Tony Angelo has been involved with safety and technical inspections of drift cars on many performance levels since 2003," said Jim Liaw president and co-founder of Formula DRIFT. "His experience as a driver, builder, and judge makes him qualified to take over this new role. His technical knowledge of the current competition chassis and drifting rules since 2003 as well as his ability to be articulate will help level the playing field across all drive train platforms."
Additionally, the Technical Manager will be responsible for working with teams to resolve any questions/issues regarding different builds, technical inspections, and writing any technical bulletins. Tony will still serve as one of the three main judges for the 2010 Formula DRIFT Championship season.