Toady was a historic day for drifting and Formula Drift. Yas Marina Circuit officially launced the Feb 25th Urban Skills FD event infront of the UAE media and invited guests. Here are some images of how it all unfolded.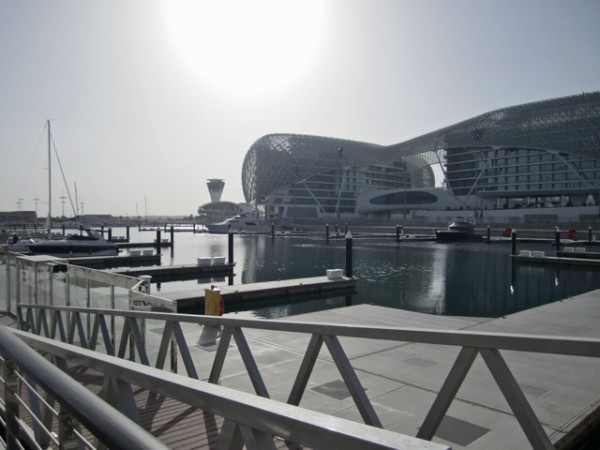 What a nice way to start the morning? Chilling at the marina overlooking the famous Yas Hotel.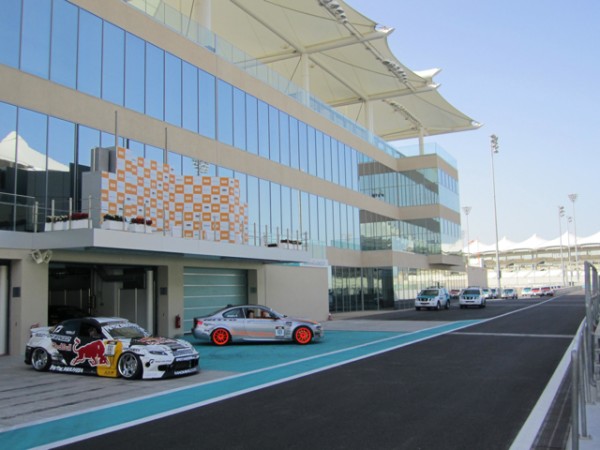 Both Mad Mike & Michael Essa gathered up their cars & spares and awaited an escort to the North Complex of the circuit and  the Yas Marina Race School which would stage the official launch event.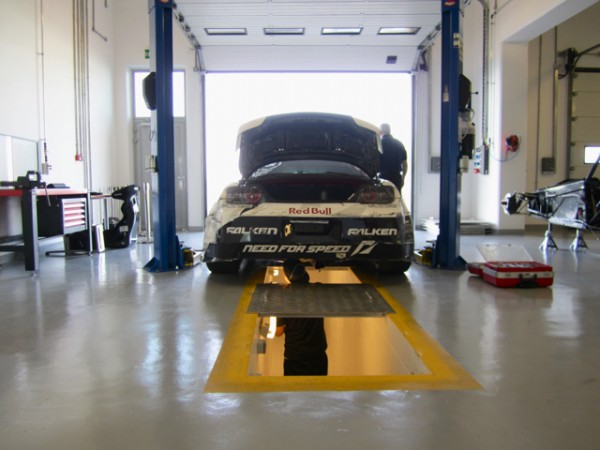 Some final check s were made to the cars in the Race School garages before taking to the track for the first runs of practice.

All the big UAE media outlets had a presence at the press conference where they were introduced formally to the 2 FD pro drivers, Mad Mike & Michael Essa.
CEO of Yas Marina Circuit, Richard Cregan, delivered an opening address welcoming Formula Drift to the venue and  explained how the circuit appreciates the excitement and entertainment that Formula Drift will bring to Yas Marina & Abu Dhabi.
Amongst the visiting media was the host of the UAE's biggest radio show, Kris Fade. Check out his video blog below.
Interest from the local SSK Drift Club dirvers was high. They examined closely the technical aspects to the FD cars.
During some down time, Mad Mike and Yas Marina Circuit CEO Richard Cregan chatted about Formula Drift.
With the Media Passenger Rides out of the way, it was time for video interviews on the terrace of the Yas Marina Race School. Here Mad Mike & Mike Essa talk with Hisham, the musician who created the official song for the FD event. The conversation involved drifting, style and the relationship between urban culture and Formula Drift.
The final media duty was a photo call on the spectacular entry to the North Complex at Yas Marina. The finished, professional photos look something like this>>

Last on the list was to scout the FD Judging Booth. Embedded right in the middle of the Yas Marina Audience with an amazing view of the circuit, the judges and production crew will also benefit from access to a superior VIP suite to the rear. It was the first time I had visited this particular feature of the venue – VIP treatment doesn't come any better than at Yas Marina Circuit.
Finally, here is the official video piece from todays practice and media sessions. The track layout is superb and features numerous challenging and technical sections. I cannot wait to see the full grid perform in this arena beneath the lights of Yas Marina Circuit.