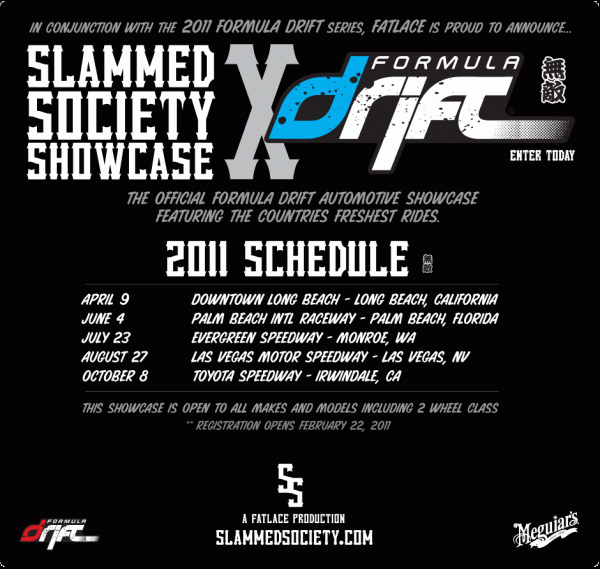 Don't forget Fatlace Slammed Society Showcase at Palm Beach, FL registration is still open.
Fatlace offers different registration Packages:
Basic || $35.00 || Registration for you, your car, and one passenger.
Silver || $60.00 || Same registration as our Basic package, but you also receive a Slammed Society event tee.
Gold || $75.00 || Same as our Silver package, but with 2 extra goodies. You'll be receiving 1 Slammed Society license plate frame and a set of 2 Slammed Society stickers.
Click to register: