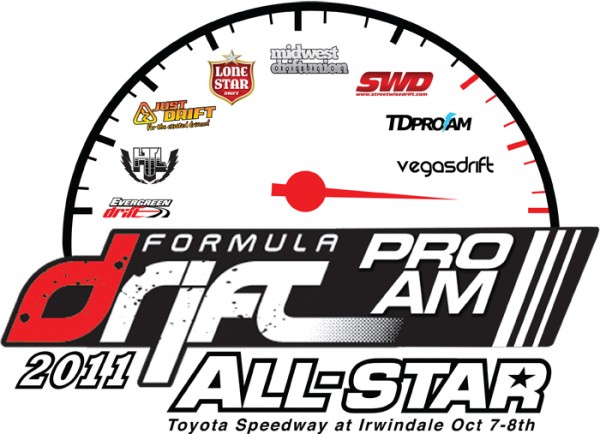 What is the Formula Drift Pro Am All Stars Competition?
Quick Background:
The 2011 FD ProAm program continue to push and evolve how a driver becomes a pro. Each of the 8 regional FD ProAm affiliates staged a multi-round championship. At the end of their respective seasons, the top drivers were awarded FD Pro Licenses. Unlike in previous years when it was just a one-day "search", making it almost a gamble for drivers if they had a good day or not. This current program makes drivers learn to function as a team; budgeting their season and planning for multiple events. Through a more rigorous program, FD rookies are making an impact immediately like 2011 Rookie of the Year leaders Odi Bakchis and Walker Wilkerson.
The 2011 Competition:
Now that each FD Affiliate Series has concluded their seasons, the newly awarded drivers have all been invited to attend the biggest drifting competition of the year, Formula Drift, Round 7: Title Fight at Toyota Speedway at Irwindale on October 7-8, 2011. Drivers representing their home Series and region will be competing for new fans, new sponsors, media attention and bragging rights. Come support these guys and watch the rising stars of Formula Drift. Official entry list will be announced shortly.
Tickets are available for Round 7: Title Fight on October 7-8, including reserved seating, 2-day ticket packages, and VIP tickets. Ticket prices start at $26 online. Click here if you haven't purchased your tickets to Round 7 – "Title Fight" Toyota Speedway at Irwindale