Autoblog.com just featured a nice article on Michael Essa.
Sliding Sideways Through The Desert: A day spent drifting with Michael Essa [w/video]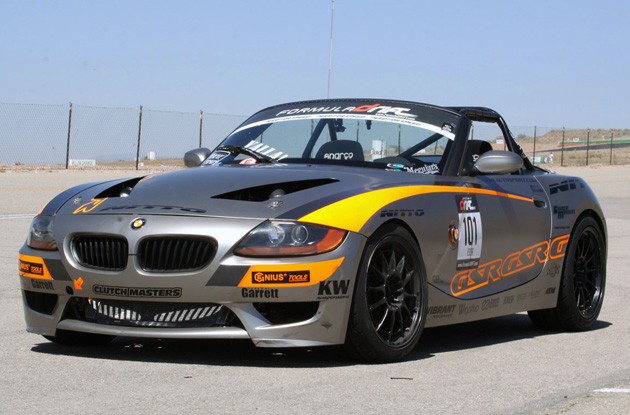 Drifting isn't a real sport.
So sayeth the peanut gallery that thinks drifting is just a bunch of wheel-spinning youngsters who've watched way too many selections from the Fast and Furious library. I'm here to tell you that it's very much a sport, and the men and women behind the wheels of their sideways machines dance the thin line between aggressive fury and smoke-filled poetry.
I'm sweating my ass off in the middle of the Mojave Desert for my first lesson on drifting, and my teacher for the day is none other than Mr. Michael Essa. He's late, it's hot and I'm surrounded by a pit road filled with random examples of rear-wheel-drive Japanese machinery in all the colors of the rainbow. Plus three more hues that I've never seen before.
Who exactly is this guy I'm waiting for? If you're already a fan of drifting, than you know that Professor Essa is the bespectacled pilot of the GSR Autosport BMW Z4. Essa is a professional drifter who competes in the Formula Drift series alongside the likes of Vaughn Gittin Jr., Rhys Millen and Samuel Hubinette, amongst others. Mike is passionate about his sport, skilled behind the wheel and also capable of ducking under the hood and turning some wrenches. At the moment, however, I don't know any of this… because I'm melting into the asphalt of the Streets of Willow, and Essa is still late.