Lexus has tried hard for many years to make their ES line more appealing to younger drivers and they may have done it with the all new 2013 Lexus ES. Our model was the ES 300h, where the "H" stands for hybrid, for our road trip to the 2012 SEMA Show.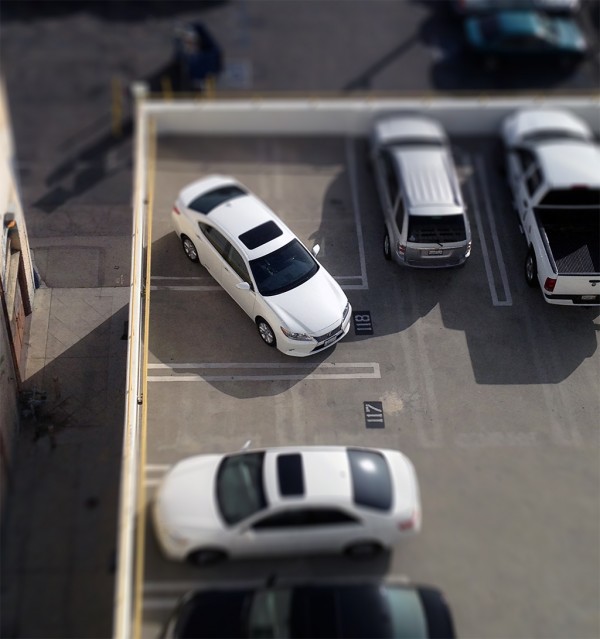 The new lines on the Lexus really shines when compared to many makes and models out these days.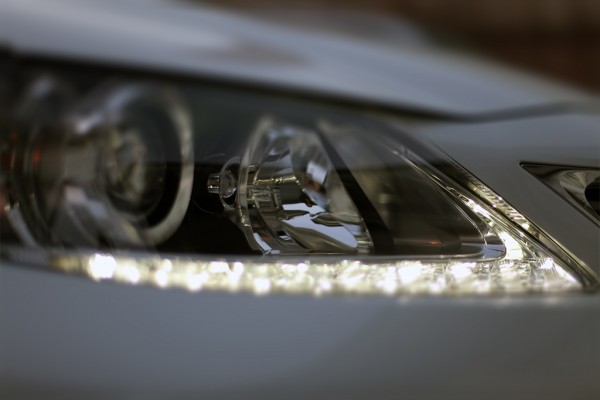 Lexus has added the LED day time running lights as standard, as this is becoming more of a trend from multiple car manufacturers. The LED strip illuminating during the day is becoming more and more popular as it gives new vehicles a more "modern" look.
Our adventure begins with picking up the rest of our staff, to have a total of 5 passengers packed for Las Vegas for a 2 night stay. By the looks of the trunk space, we were a bit worried about being able to haul all of our luggage. But luckily we had our Technical Manager, Kevin Wells, who is the master at Tetris, move items around  until all of our bags fit. End result? Plenty of room in the trunk to hold everything to have a comfortable room in the rear.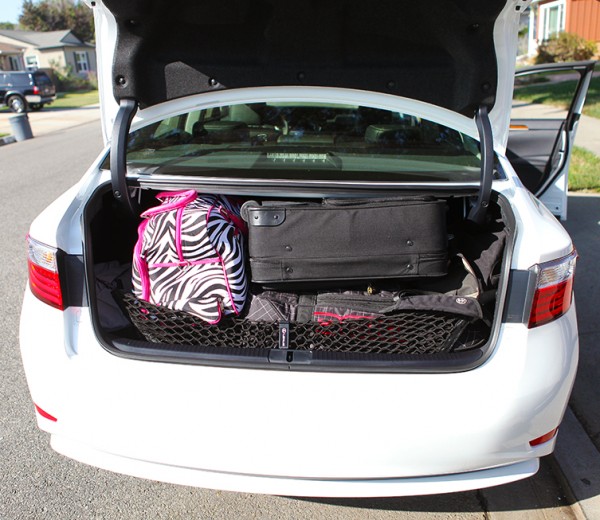 Leg room was not an issue in the rear seat, this is with the driver's seat set in long distance mode.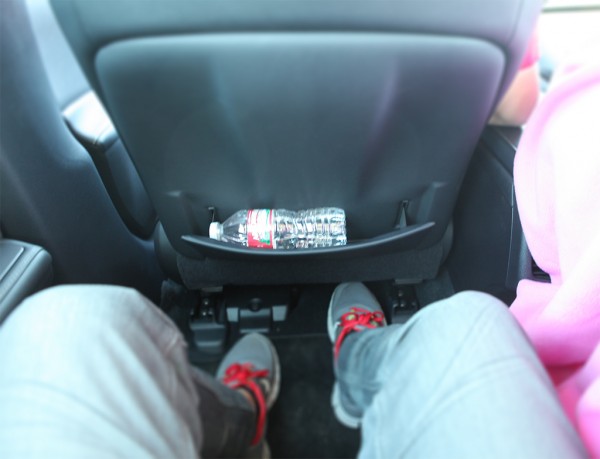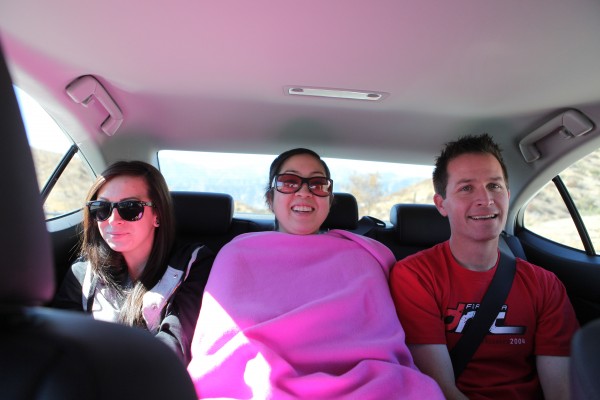 Our 3 brave soldiers in the rear, Yuri Chavez, Casidi Tanaka-Fixmer and Kevin Wells, had no complaints about the amount of room in our long haul drive.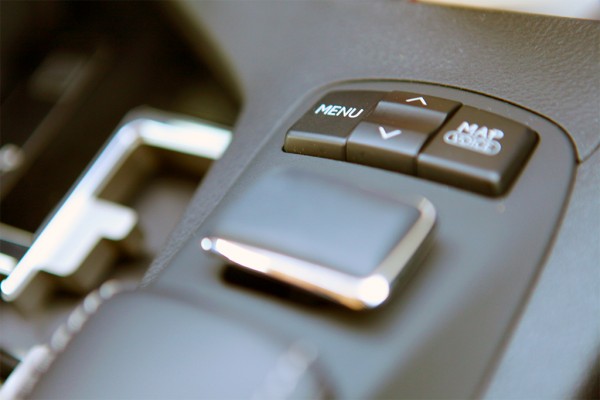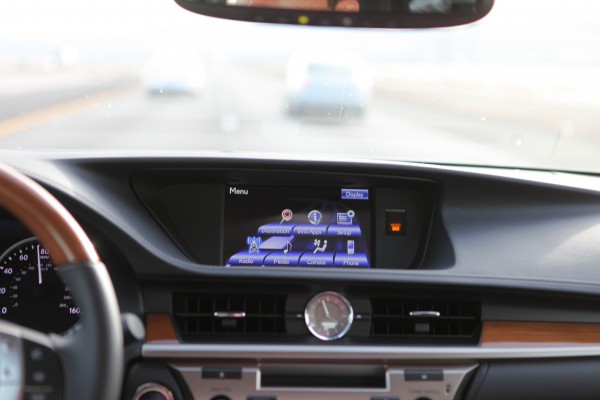 Lexus' new Enform System with Safety Connect had a slight learning curve to navigate it's menu options but if you are familiar with any of the new smart phones out today, you will find this system very easy to use.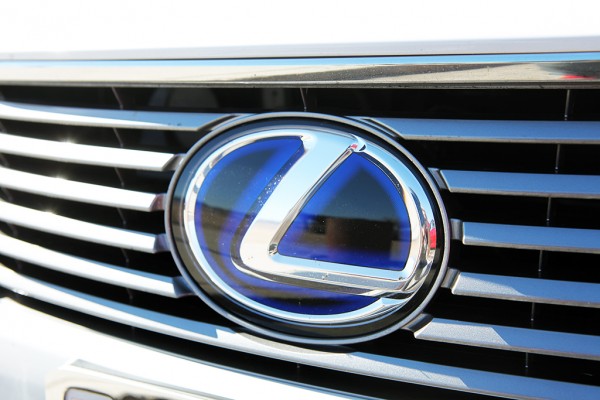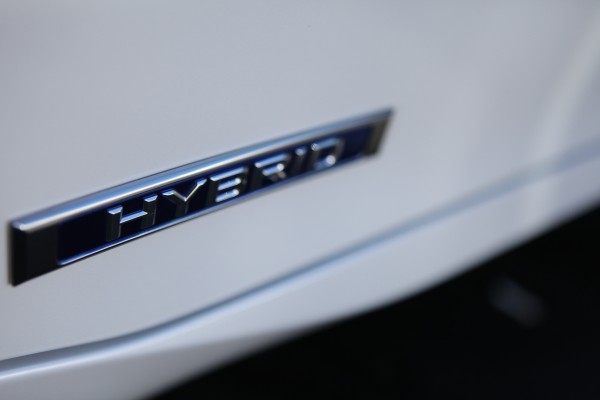 Lexus does a great job of showing off their hybrid line with subtle badging around the car if you know what you're looking for. The two obvious would be the "H" after the ES300h title it wears in the rear and the hybrid badge on either sides of the rear door. The most overlooked badge of any Lexus hybrid will have to be the front and rear Lexus "L" emblems which are outlined in blue.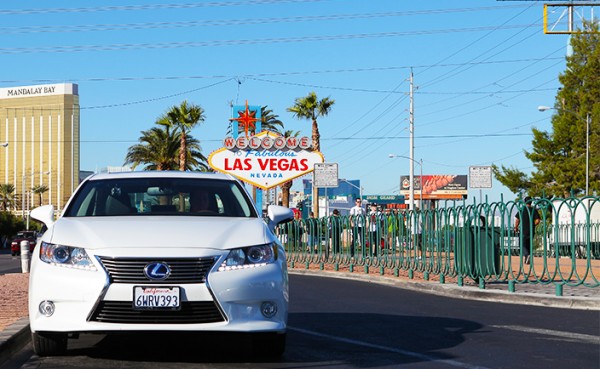 With 5 people in the car and a full trunk, we made the trip with an average of 32.6MPG, lower than what we expected but definitely not bad for all the extra weight we were carrying. I had the pleasure to have the car for a few days following our SEMA road trip and got the car's MPG to around 35MPG with mild street driving and plenty of highway.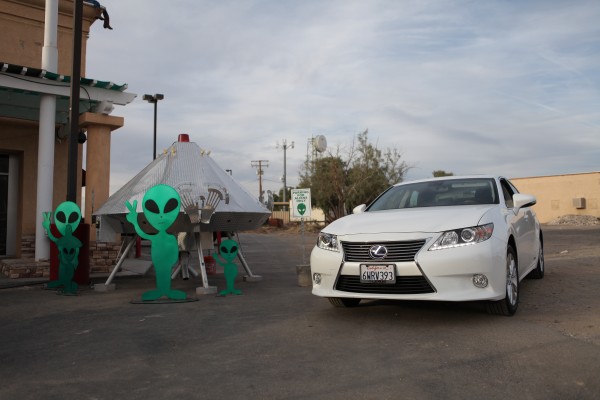 Our final consensus on the car was, YES! we would all love to take this car for everyday use.  We weren't expecting to smash 0-60 mph times nor were we looking for a car that to out handle a Scion FR-S. This car was made to cruise and to take  you to your final destination in style. We would highly recommend this car to anyone who is looking to drive a luxury sedan without paying the super high premiums demanded by most manufacturers these days.
And now, the moment we've all been waiting for, the 2013 Formula Drift Schedule:
Streets of Long Beach                                                  4/12-13
Super Drift Challenge                                                  4/19-20
Road Atlanta                                                                  5/10-11
PBIR                                                                                5/31– 6/1
NJ                                                                                    6/21-22
Evergreen                                                                       7/19-20
Texas Motor Speedway                                                September
Irwindale                                                                         10/11-12 
We would like to thank Lexus for the ride and to all of our fans for 9 years of support! See you all in 2013! The 10th Year of Formula Drift!