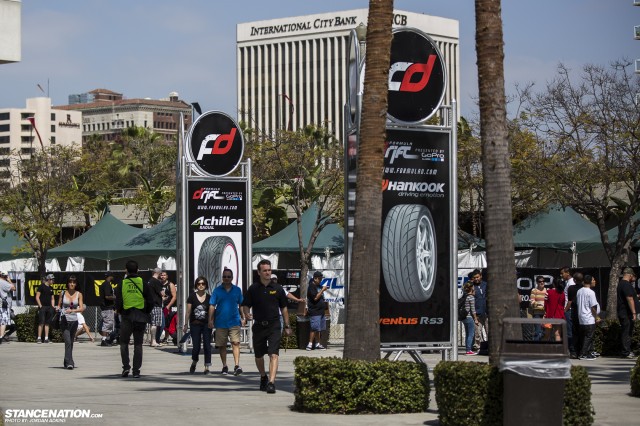 2013 marked the 10 year anniversary of the Formula Drift series and once again people from all over made the journey to Long Beach for the first round of the season. This year around I was fortunate enough to get my media pass last minute as well as access all the way up top where judges, announcers and most of the cameras were. Big thanks to the Formula Drift crew for that. Let's take a look at some qualifying and top 16 photos now..
Photos By: Jordan Adkins exclusively for StanceNation.com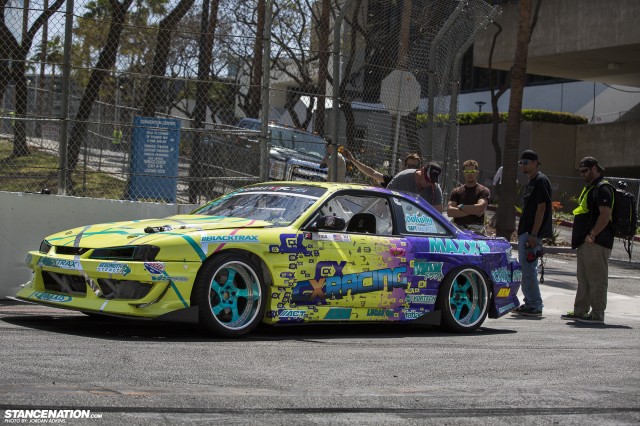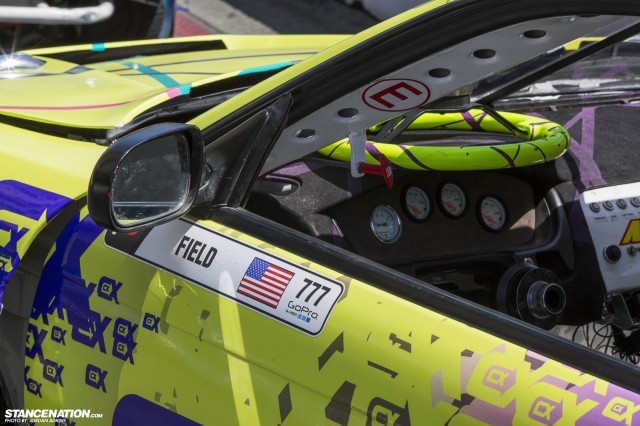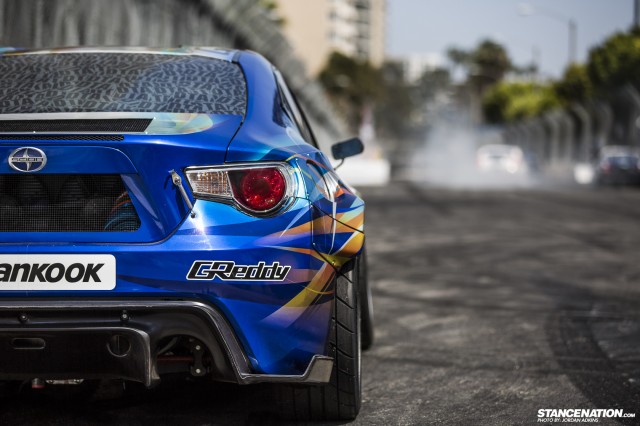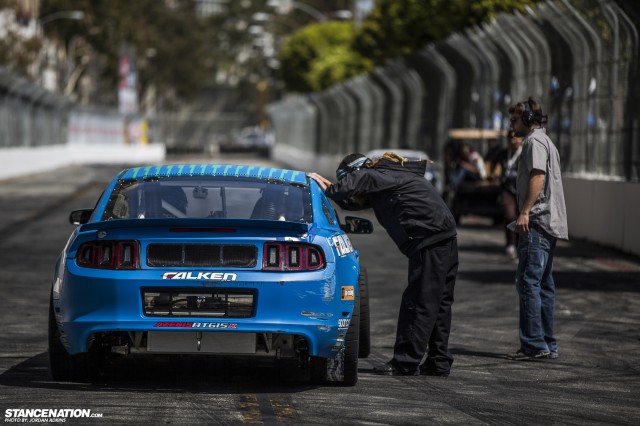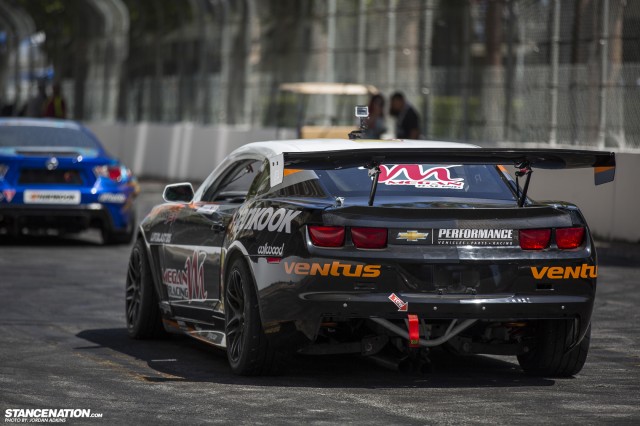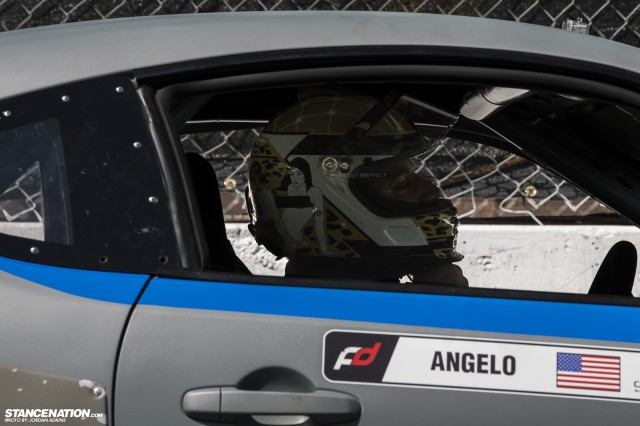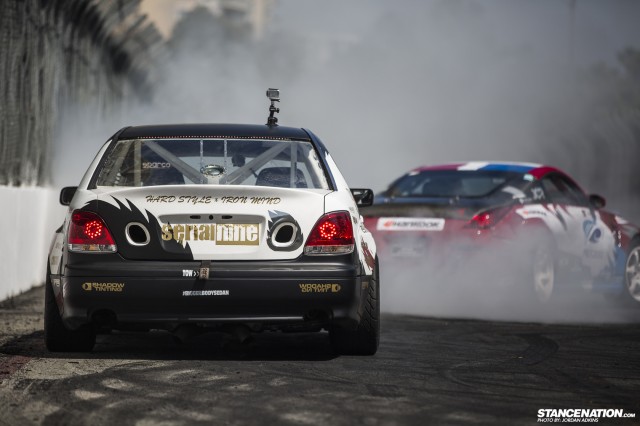 Many new builds made their appearance such as Alex Lee's GS300…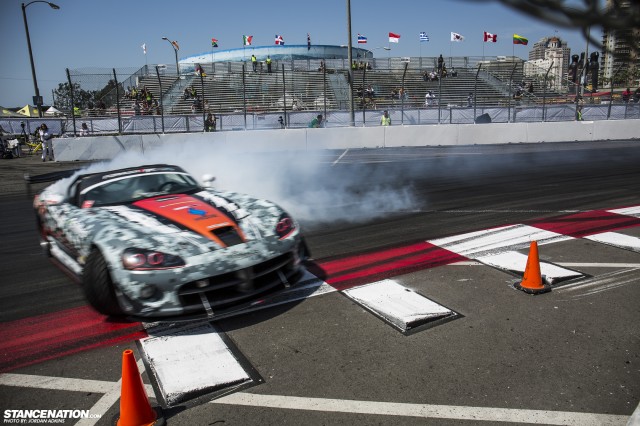 …and Dean Kearne's SRT Viper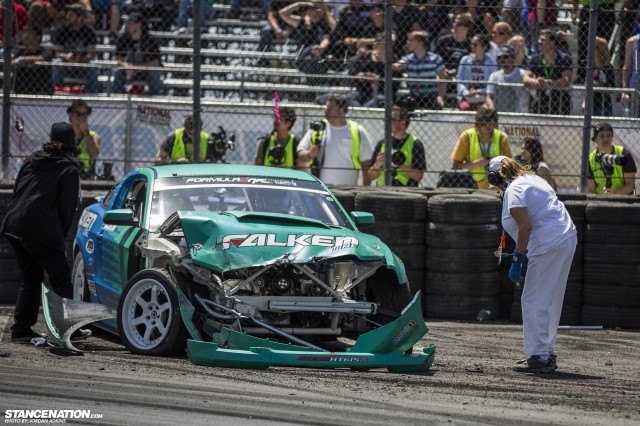 Justin Pawlak became victim of a nasty crash when the rear of his Mustang bounced off of the wall and sent him straight into another wall. Unfortunate accident but he was able to come back from it. Glad he was ok!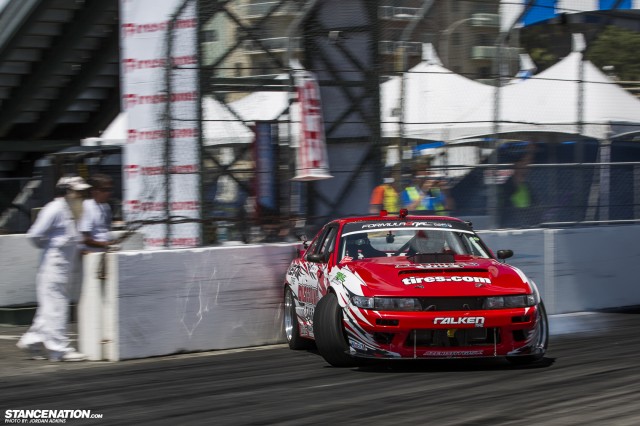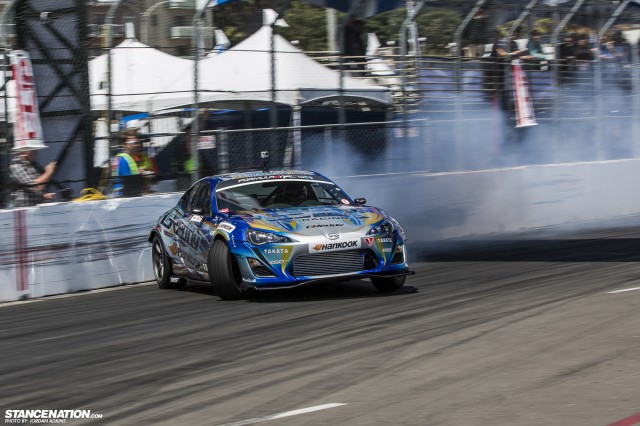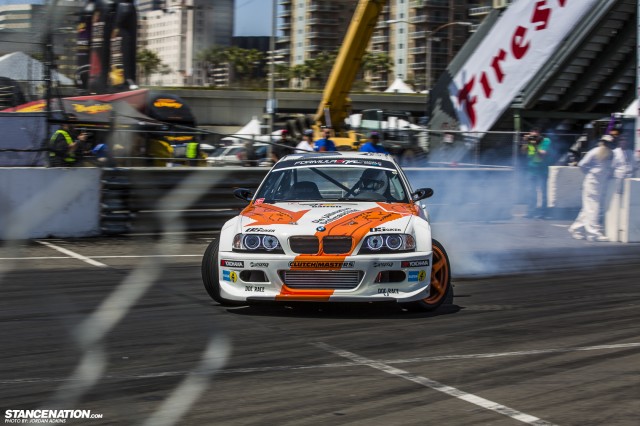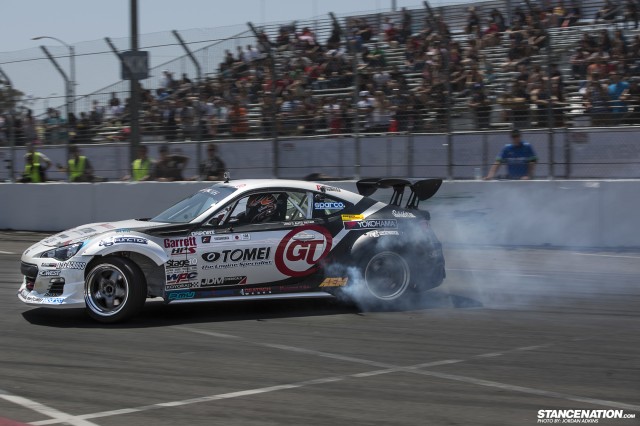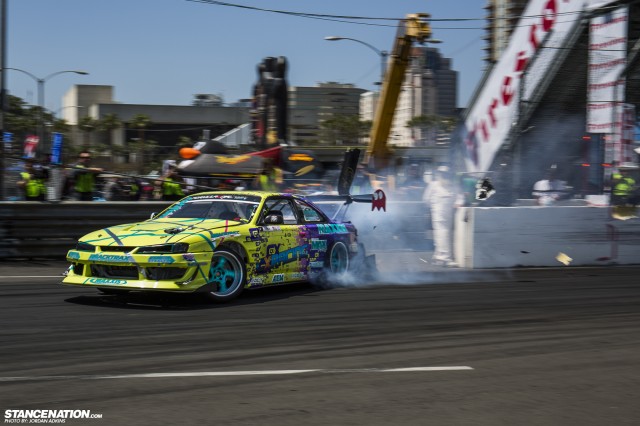 Matt Field destroyed his rear bumper and part of his pacman wing sending debris all over the track!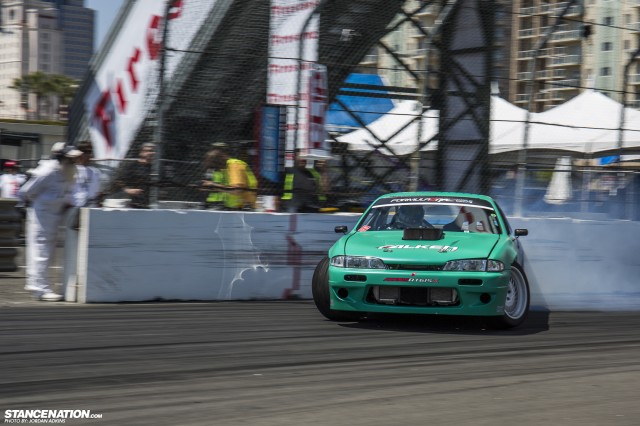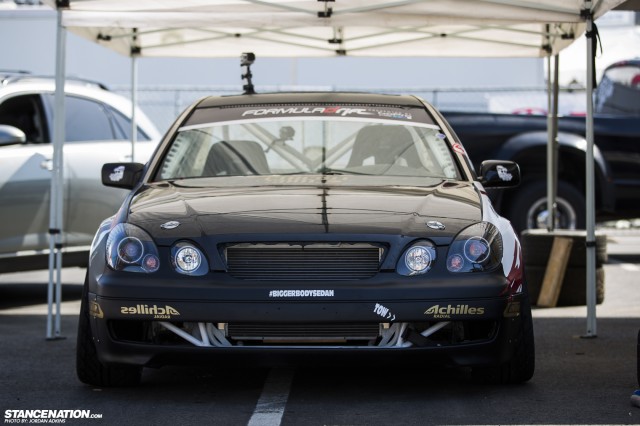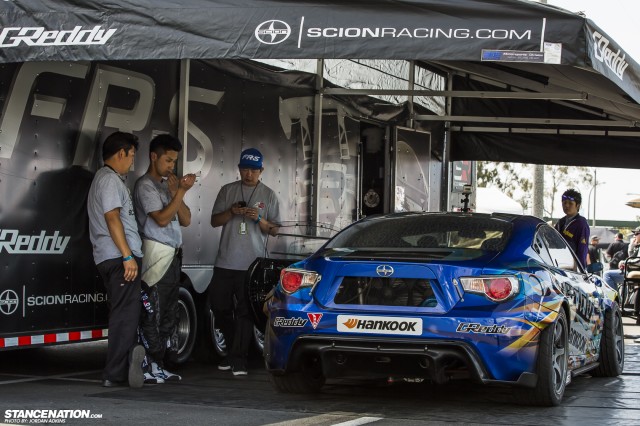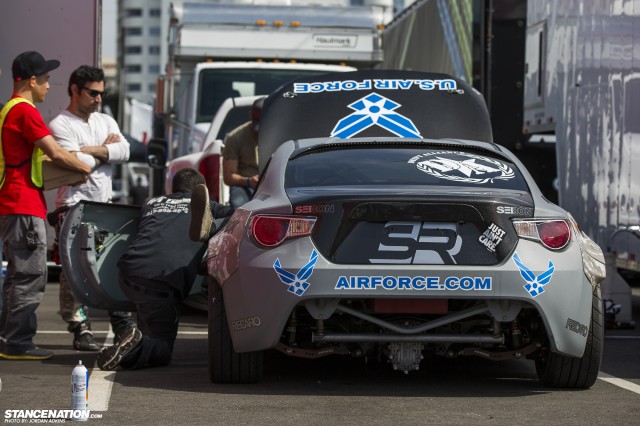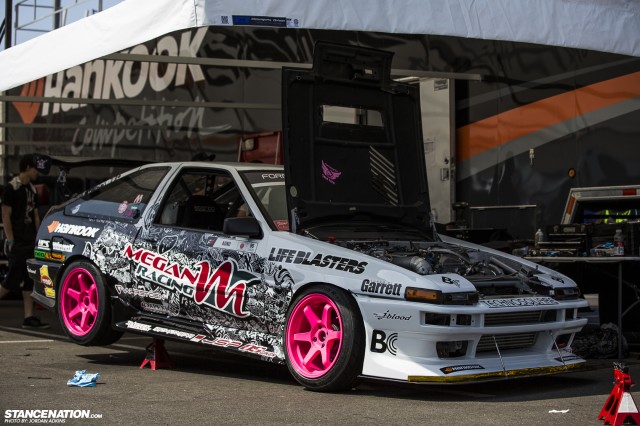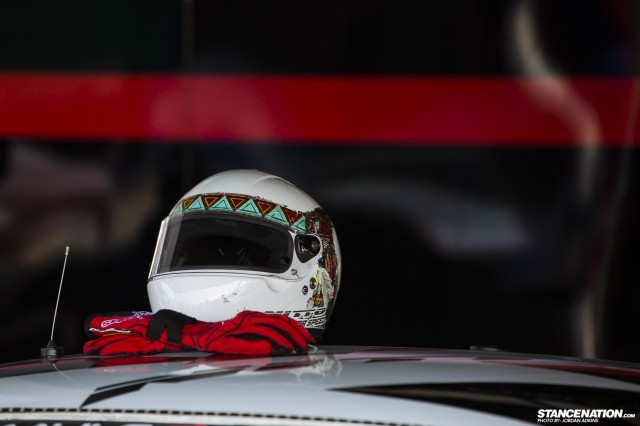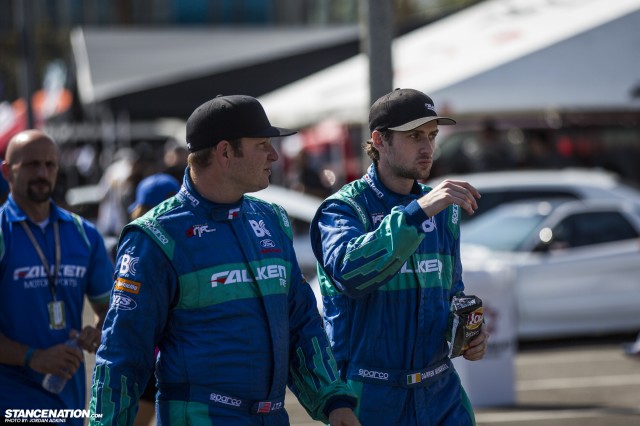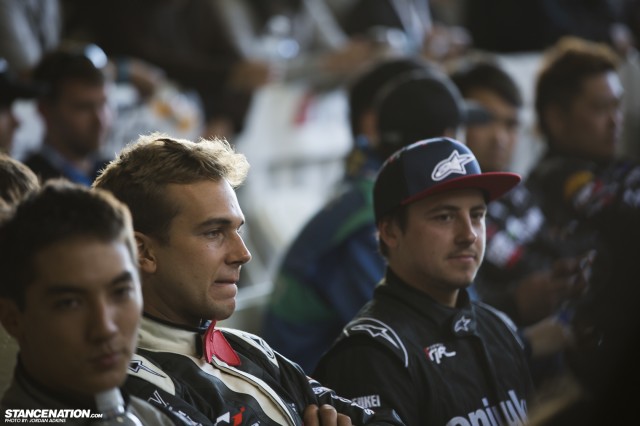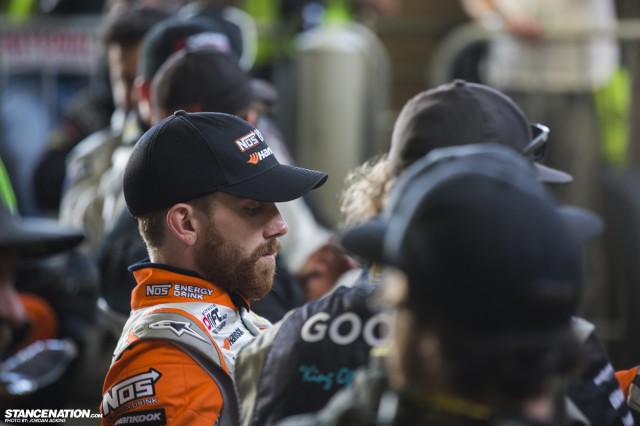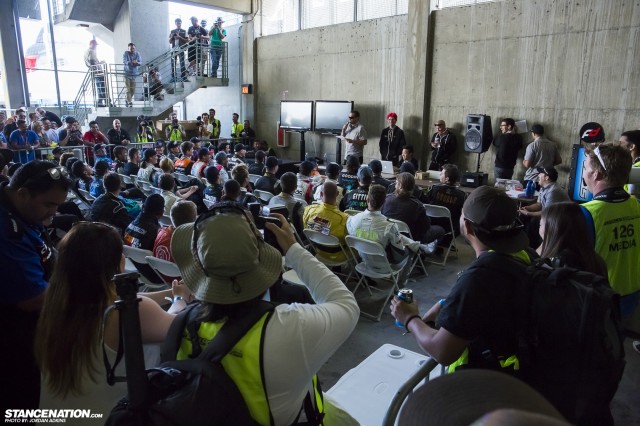 The drivers meeting was where they would announce that Dai Yoshihara placed first in qualifying for top 32..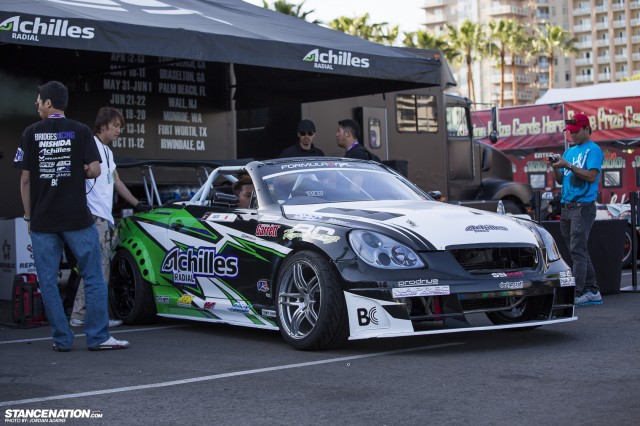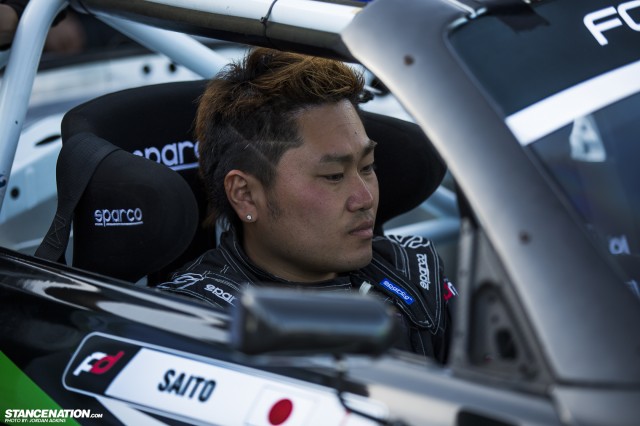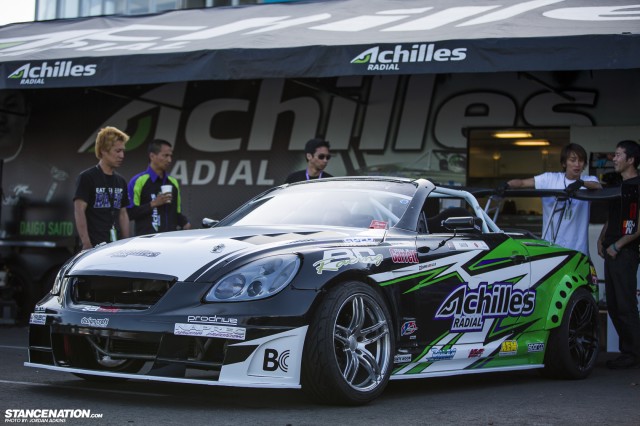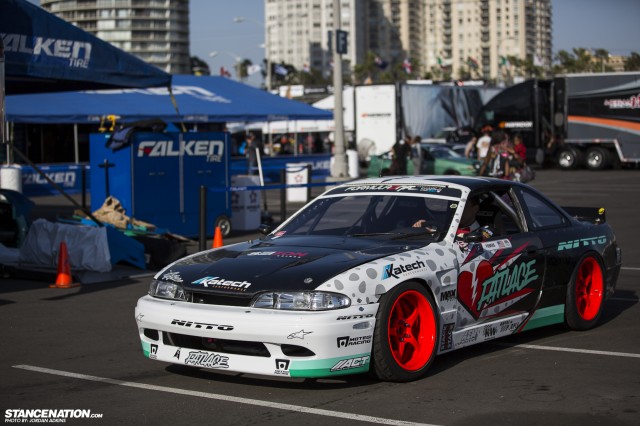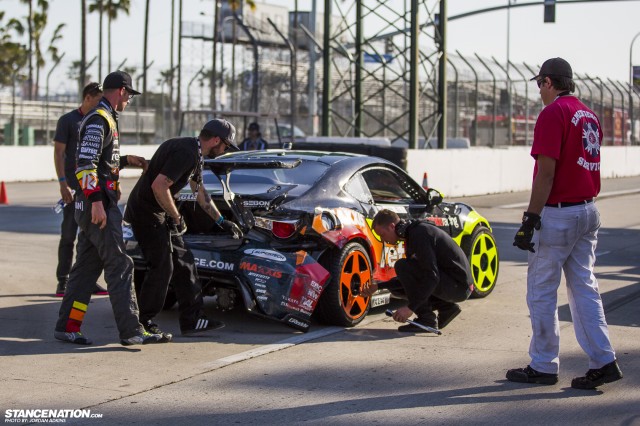 During his practice run Ryan Tuerck slammed into the wall and smashed his rear wheel to pieces.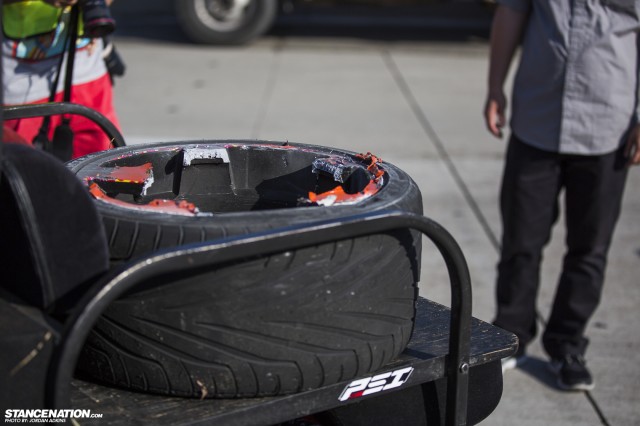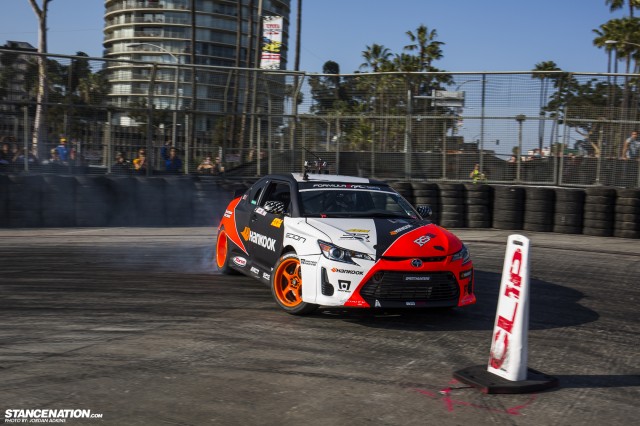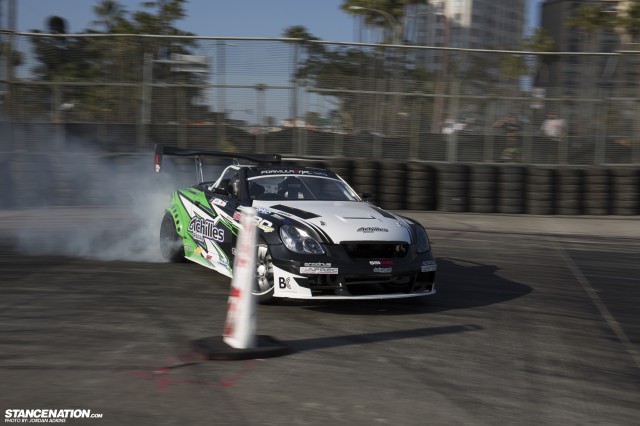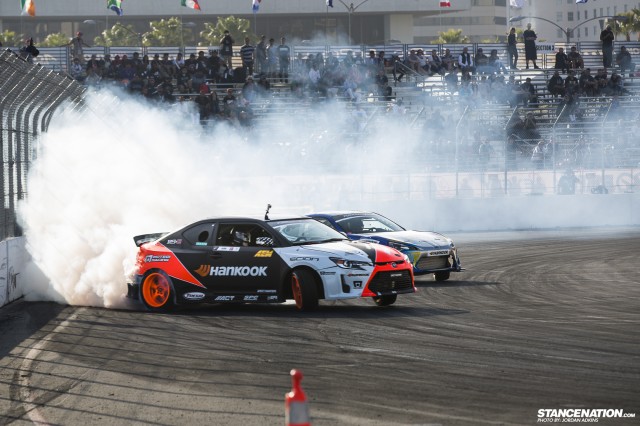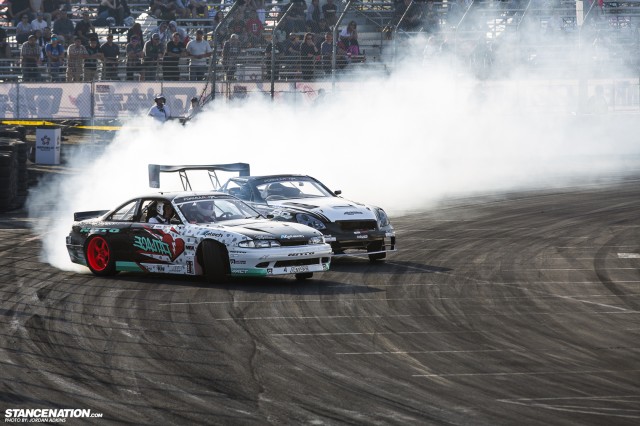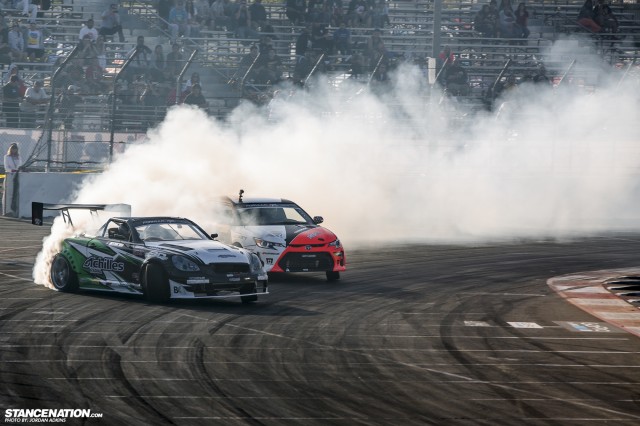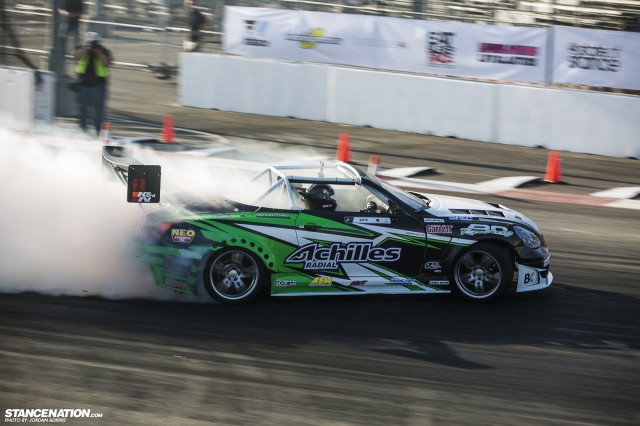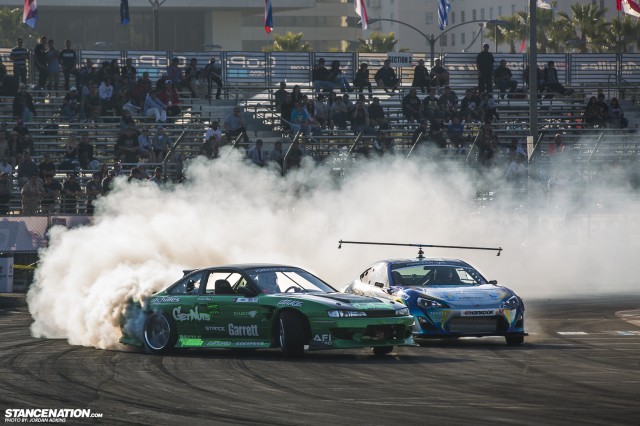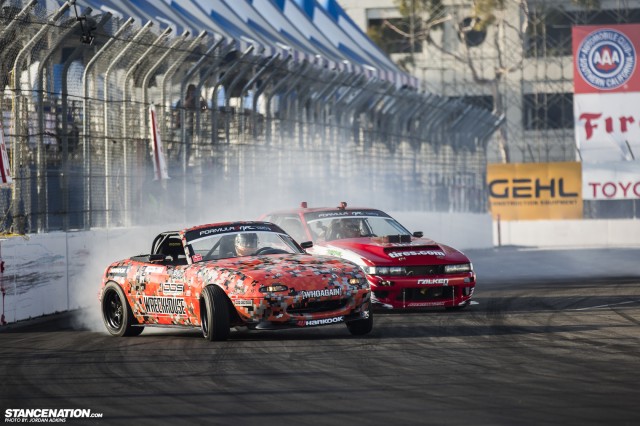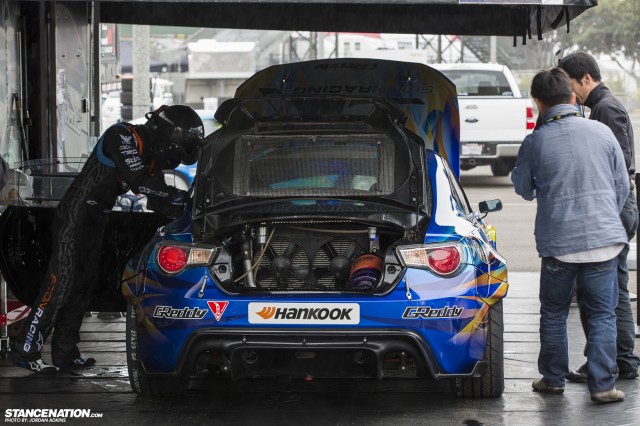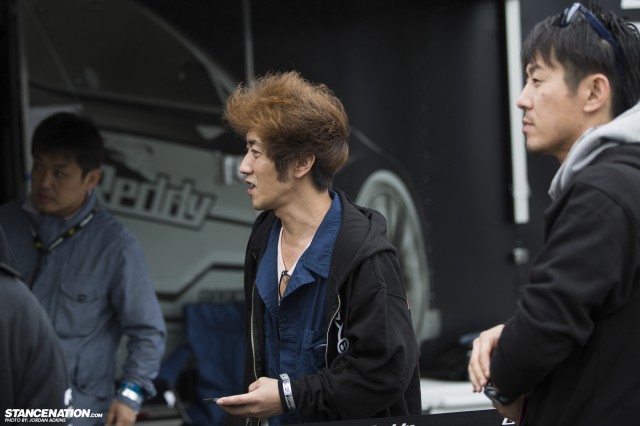 Kei Miura of TRA Kyoto was also seen throughout the event walking around..
…as well as checking out the Rocket Bunny kit on many of the competition cars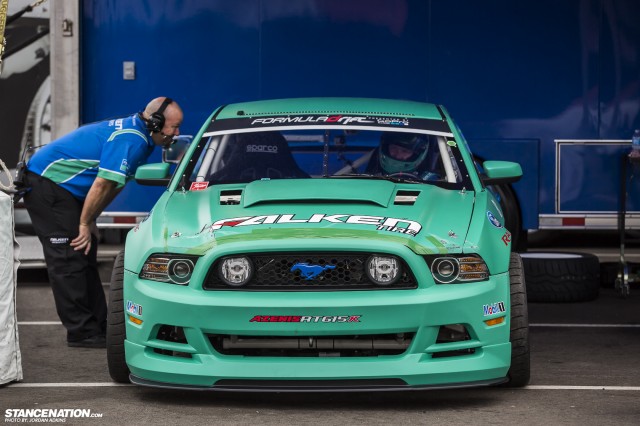 With the help of his team Justin Pawlak was able to get everything patched upin a timely manner.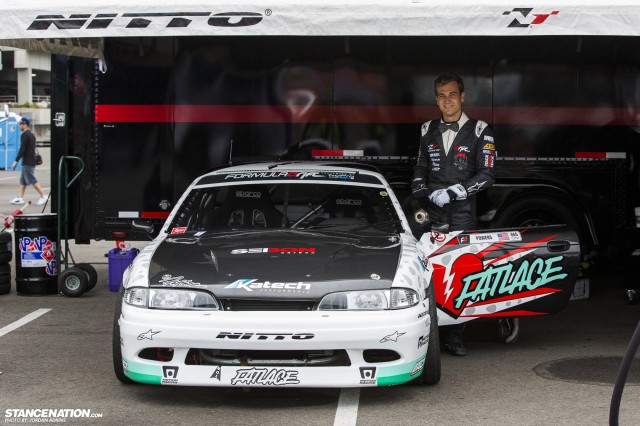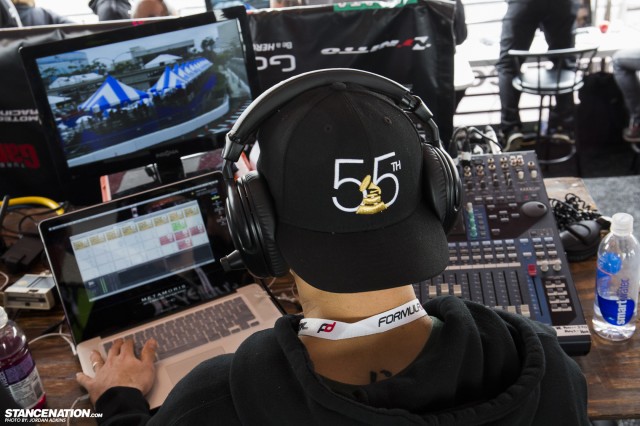 Up in the judges tower the Formula D staff was hard at work making sure to give the viewers a great show.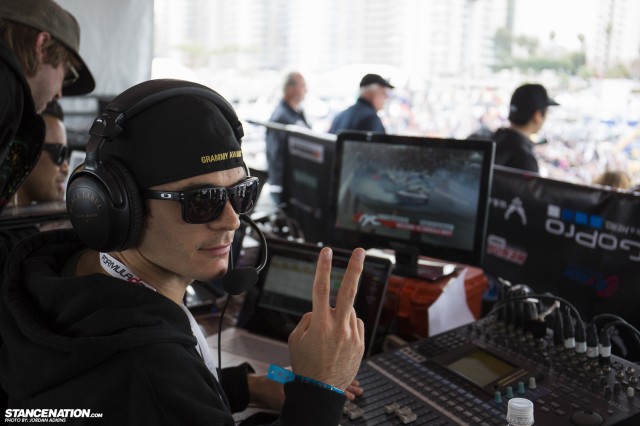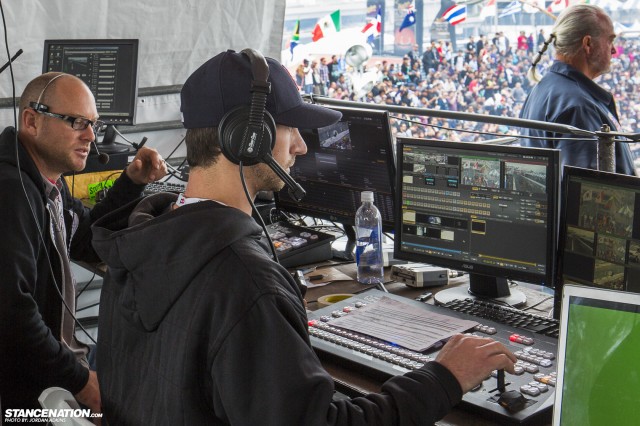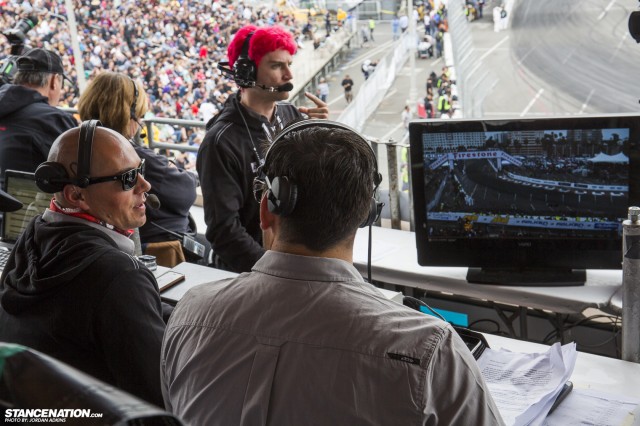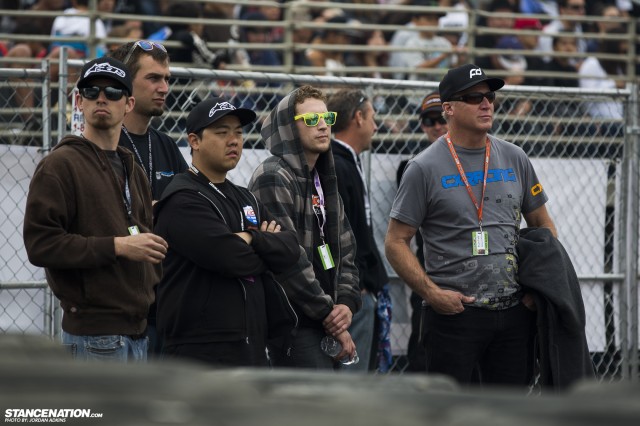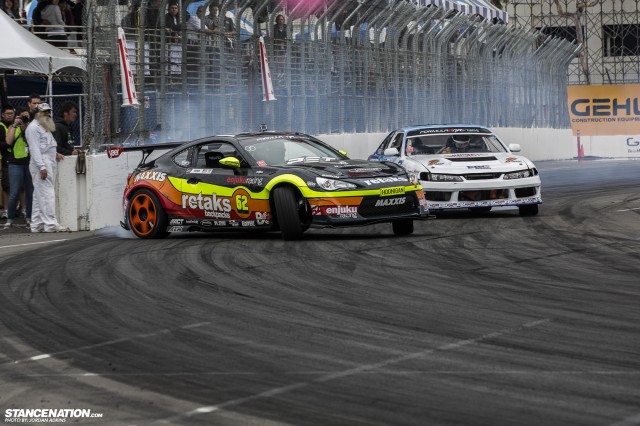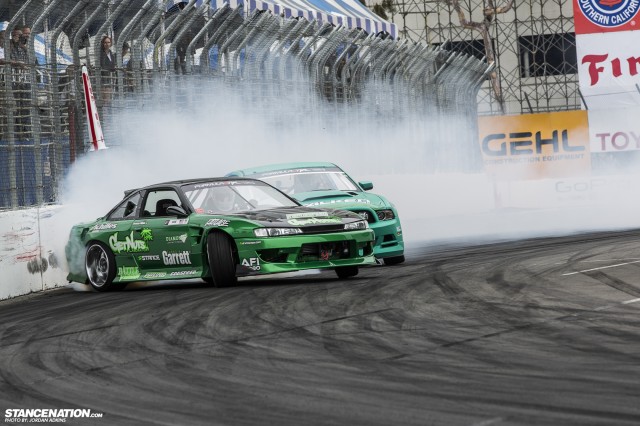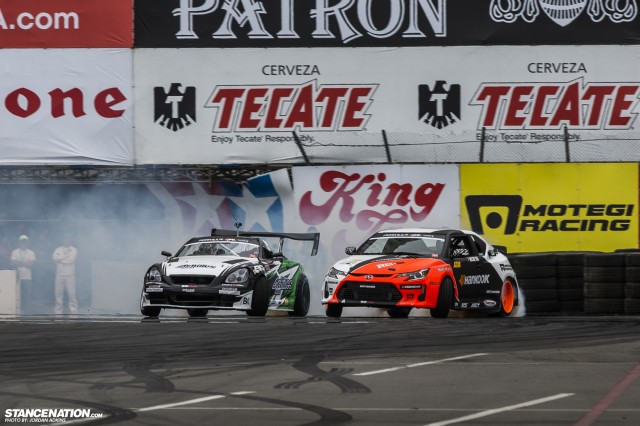 One of the most intense matchups during Long Beach was between Daigo Saito and Fredric Aasbø. The two had runs so perfect that they went into two One More Try rounds.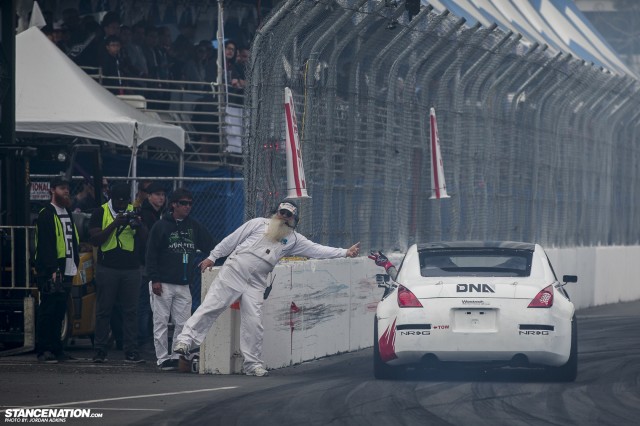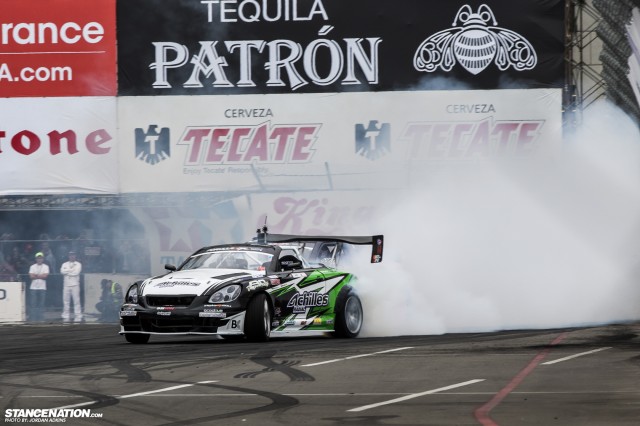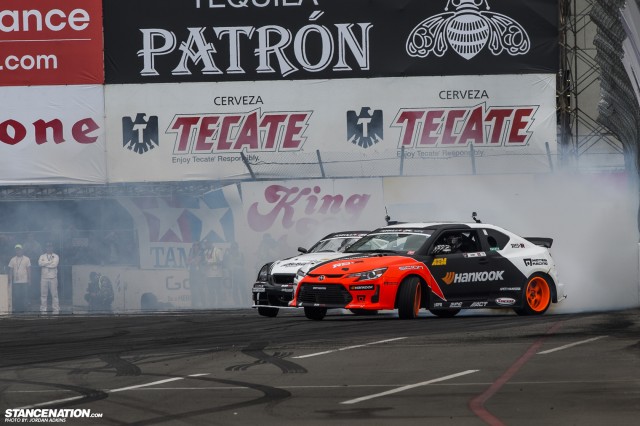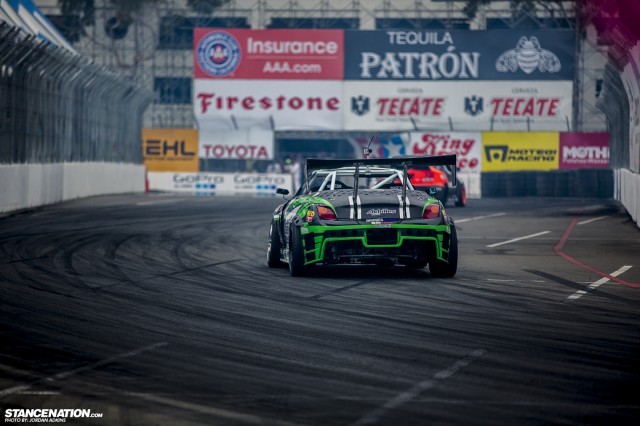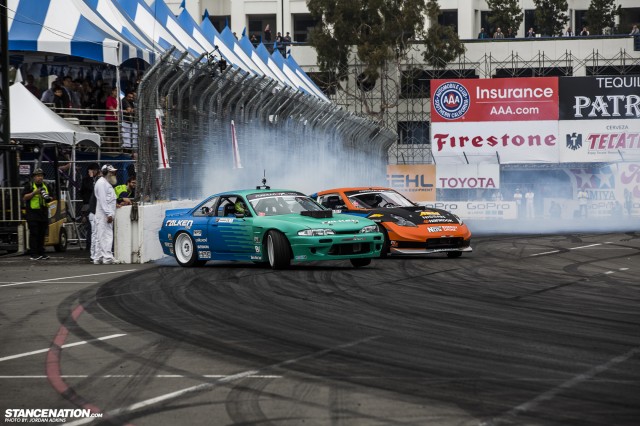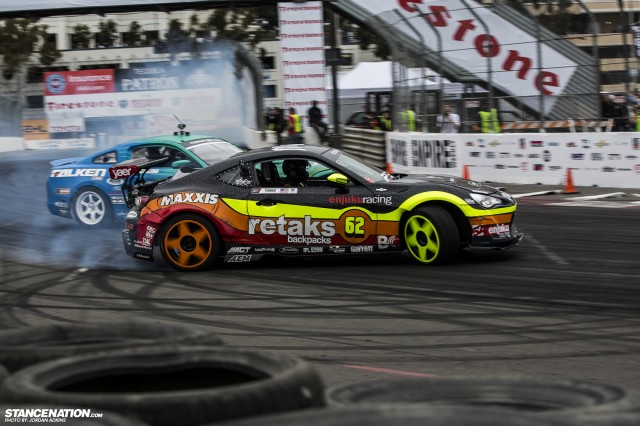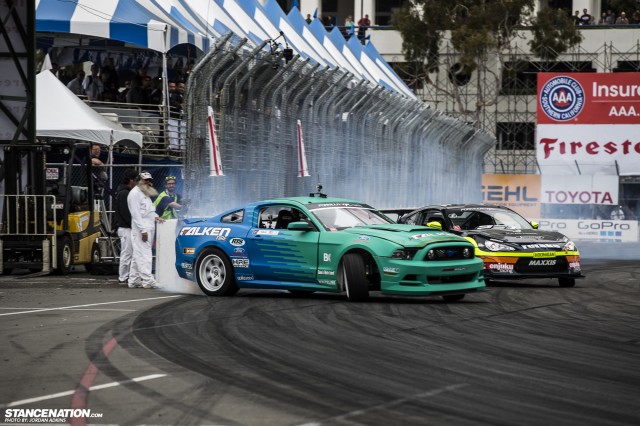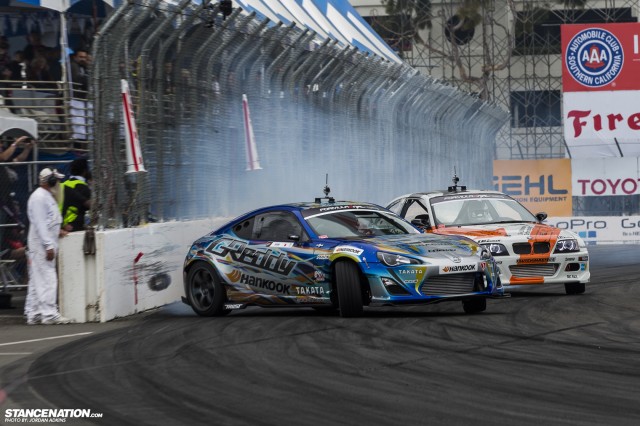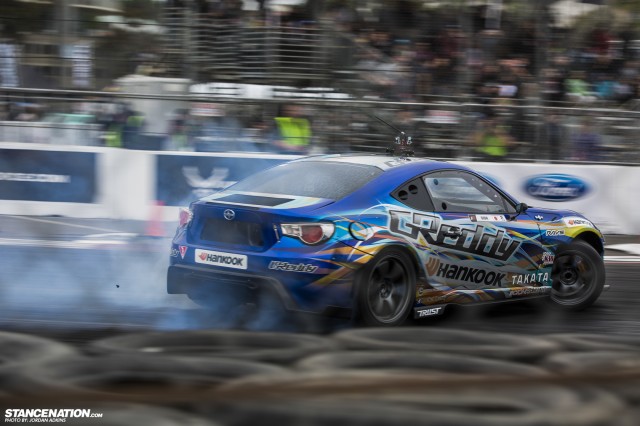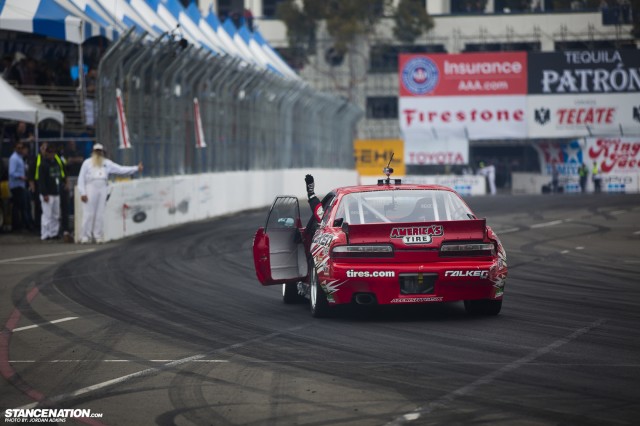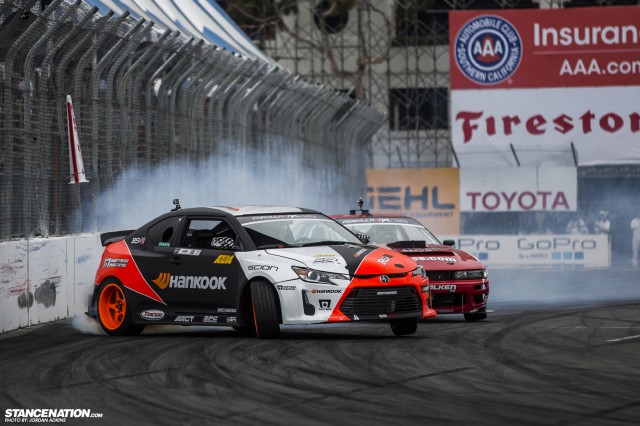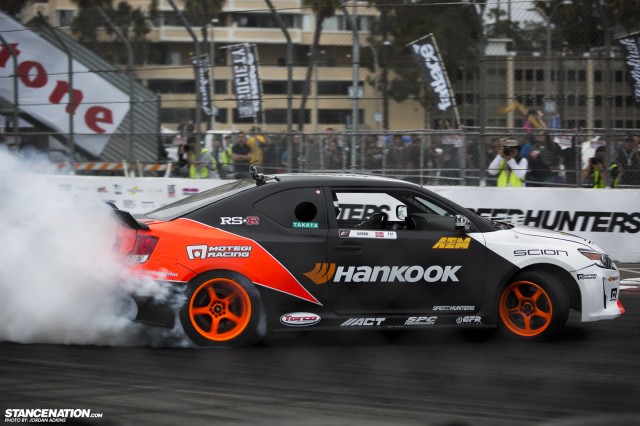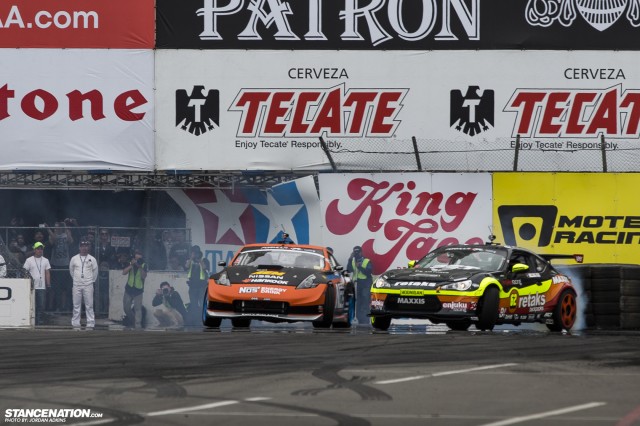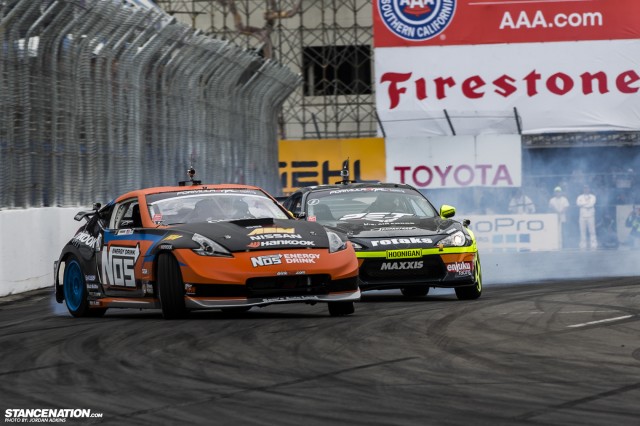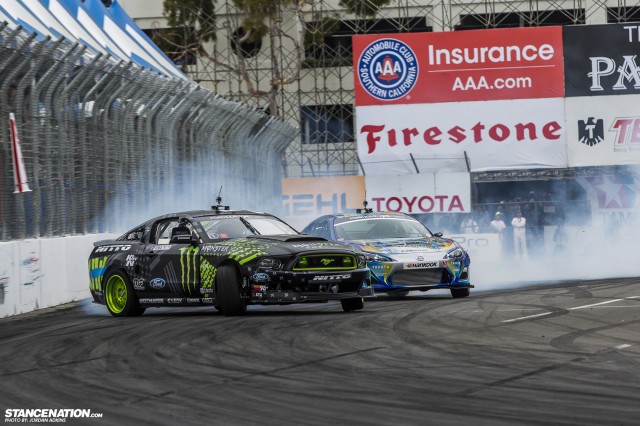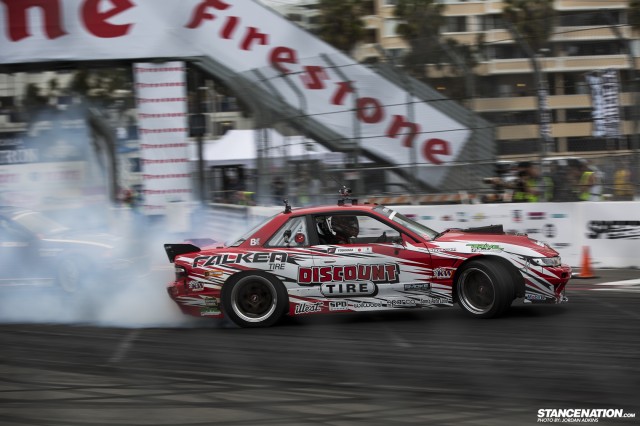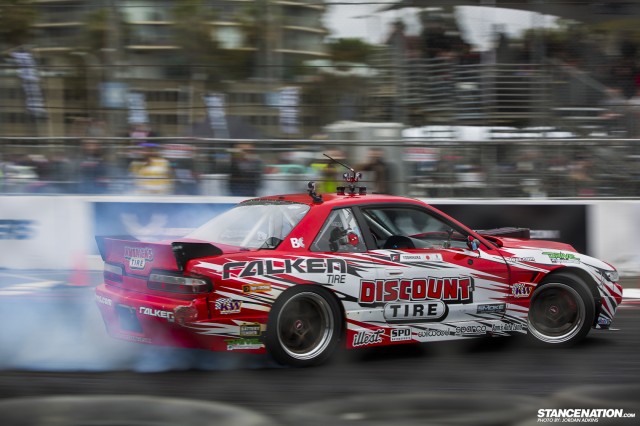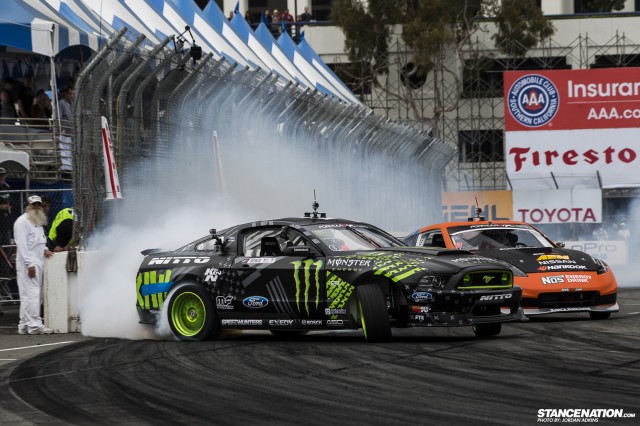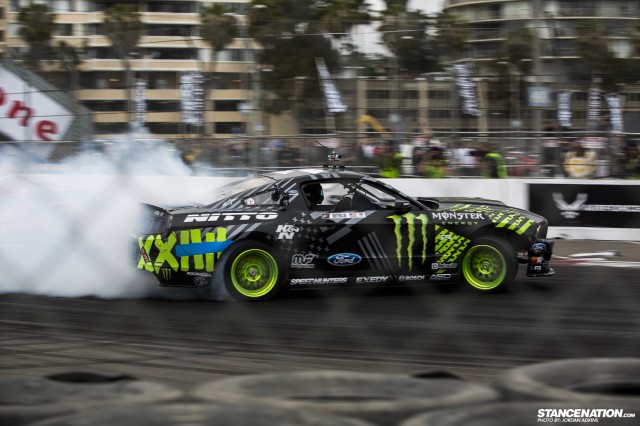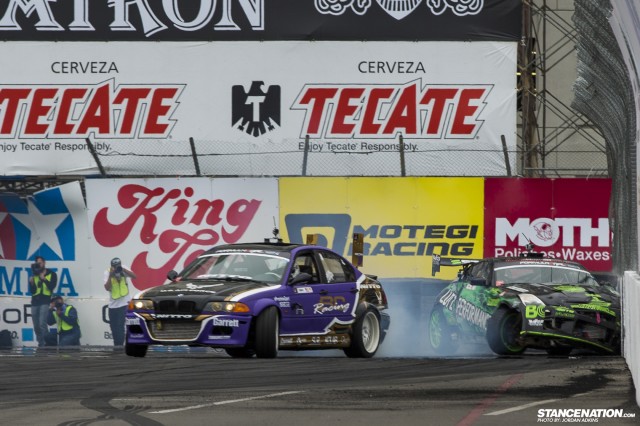 During his run with Chelsea Denofa, Kenneth Moen lost control and barreled into the wall. Although he seemed okay be was escorted away in an ambulance. I was told by Elvis that he did come up to the tower and looked to be just fine!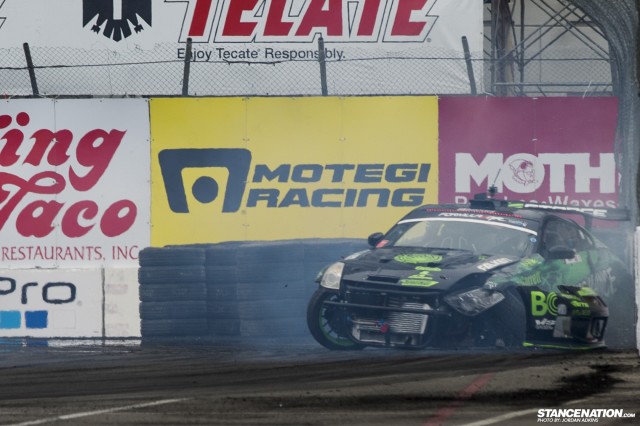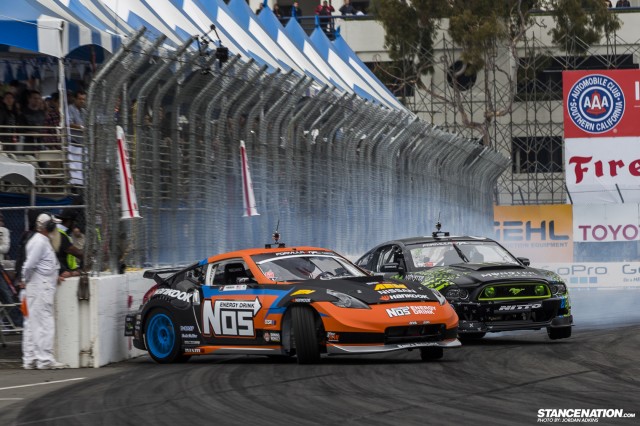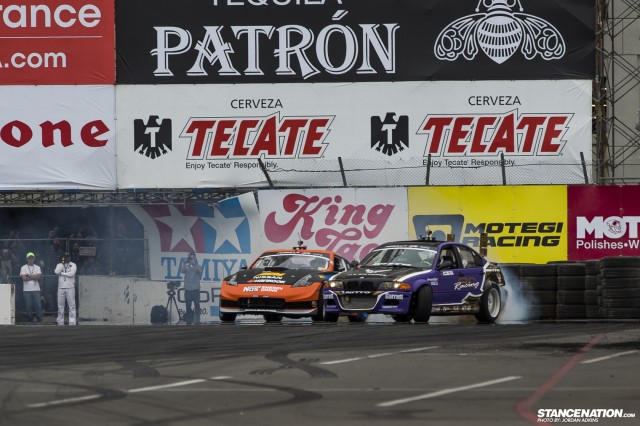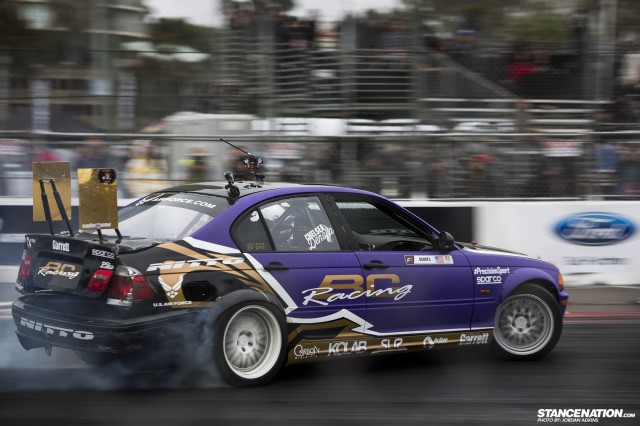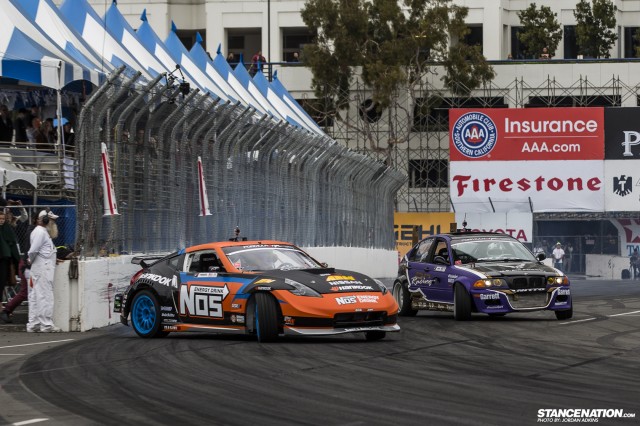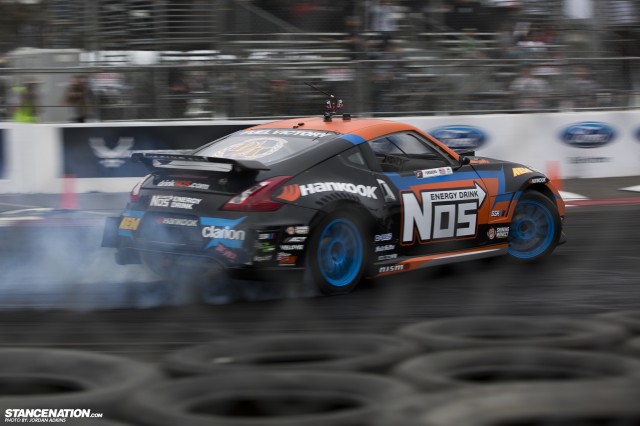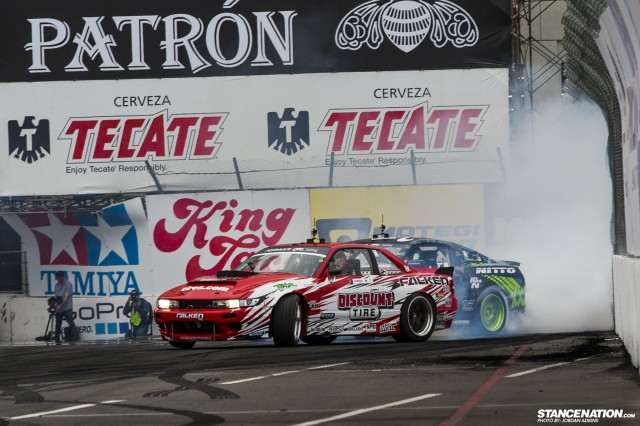 Vaughn Gittin Jr put up a tough fight with Daijiro Yoshihara but was defeated in the final runs. There is just something about Long Beach and Gittin Jr..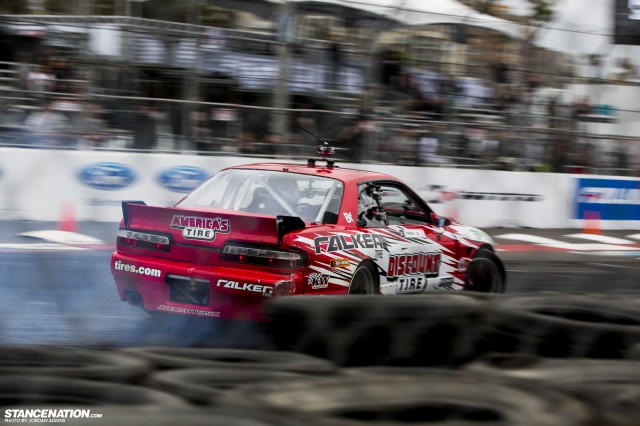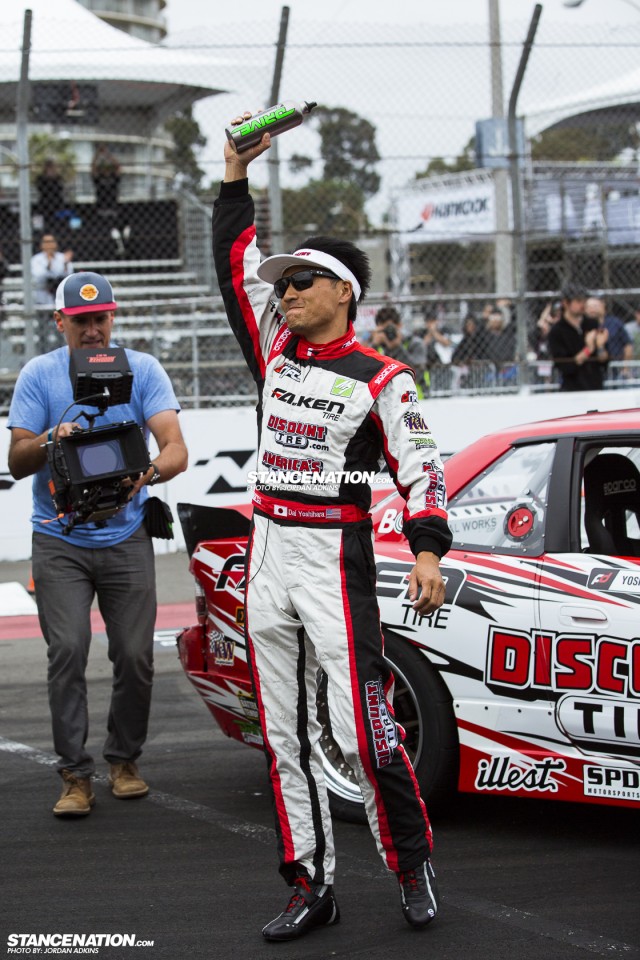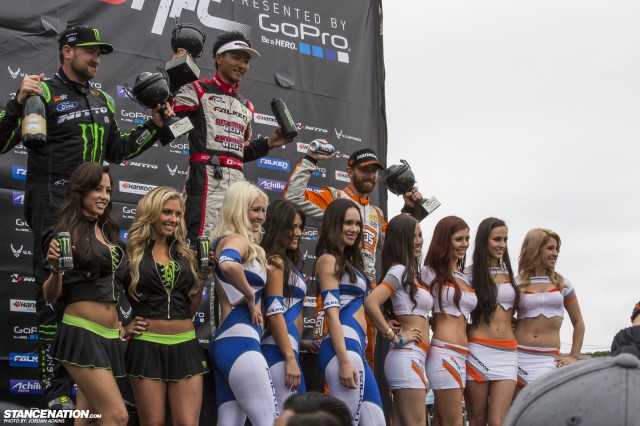 The results put Daijiro Yoshihara in first place, Vaughn Gittin Jr. in second, and Chris Forsberg in third.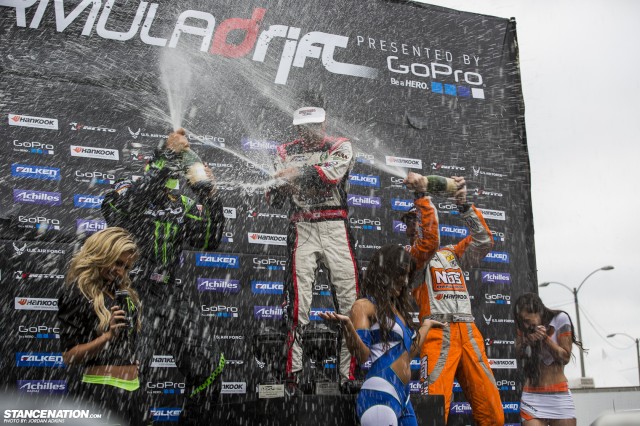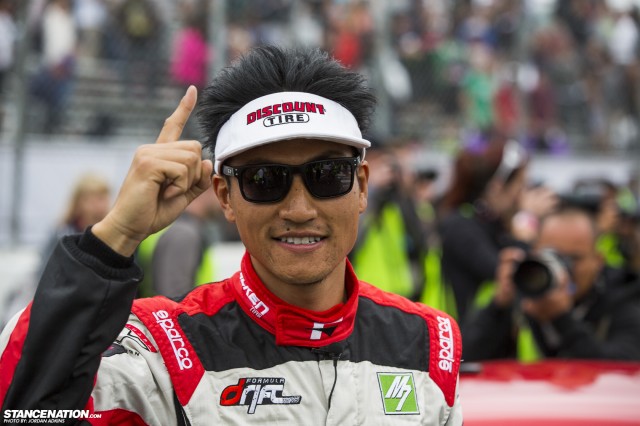 Congratulations on first, Dai.