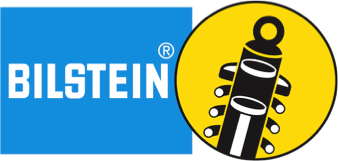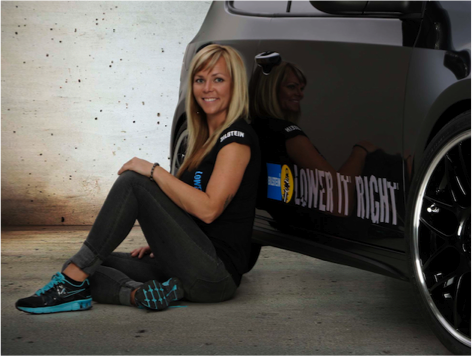 Jessi Combs, spokesperson for BILSTEIN's "Lower it Right" campaign, will be on hand to meet fans, sign autographs and talk shop on Saturday, April 13 from 1:00pm to 2:30pm in the GSR Paddock Area of the Long Beach street circuit. GSR's co-owner and Formula Drift driver, Michael Essa will also be on hand for this exciting event sponsored by BILSTEIN and GSR. Attendees will have the chance to win raffle prizes and take home free posters autographed by both Combs and Essa.
"We're thrilled to work with GSR Autosport Racing and Jessi Combs," said Steven Beaty, Aftermarket and Motorsport President of BILSTEIN. "Jessi's hands-on skills, along with her genuine passion for motorsports, make her a perfect fit to represent our brand."
Jessi Combs is co-host of Velocity's All Girls Garage and Overhaulin' as well as AOL's video series The List: 1001 Car Things To Do Before You Die on Autoblog.com. Previous appearances include Mythbusters, Two Guys Garage, TruckU and co-host of Xtreme 4×4 on Spike. Her automotive skills were honed in Laramie, WY at WyoTech where she graduated with a degree in Custom Automotive Fabrication. As spokesperson for BILSTEIN, Jessi helps educate enthusiasts about the importance of lowering their ride with top-quality suspension components from the world's leader in shock absorbers.
BILSTEIN has partnered with GSR Autosport Racing for the 2013 Formula Drift season for both sponsorship and technical assistance. The two companies have worked together to build a BILSTEIN Motorsport MDS (Modular Damping System) specifically for the GSR Formula Drift BMW E46 M3 that will be driven by GSR co-owner, Michael Essa at it's debut at the season opener in Long Beach.
"We're absolutely excited to be working with BILSTEIN on our drift program," said Nick Richards, President of GSR Autosport. "We have a lot of experience with BILSTEIN products from our road racing and street tuning business. The products are really second to none when it comes to outright performance and they have a storied past of success that backs that up."
2013 marks the 8th consecutive year that Formula DRIFT has taken over the famous street course exactly one week prior to the Toyota Grand Prix of Long Beach. Utilizing turns 9, 10 and 11 of the Grand Prix course, the Formula DRIFT drivers negotiate the turns with lots of sideways action and high-speed entries resulting in non-stop action that only Formula DRIFT can deliver. Gates are open to the public starting Friday, April 12 from 12pm to 5pm and again on Saturday, April 13 from 10am to 6pm.