The Formula Drift 2016 season just started, and I cannot wait to spectate it again for another year. I wasn't sure if going Long Beach was a good idea because of the rain. While I was watching the first day from the livestream at home, I saw lots of crashes and lots of debates on the track condition itself. I wasn't sure if I should go because it might rain a lot more. You just never know what Mother Nature has in store. I didn't want to get soaked and watch slow drifting, then drive 4 hours home. I wasn't sure if there was going to be any cool stuff showing up at the car show, vendors, and other stuff. Well, I decided to go and spectate anyway, and take the chance that if it stopped raining when I got there, it would become super bad ass, and hopefully have no regrets since I bought the tickets a month and a half early to get the best seating.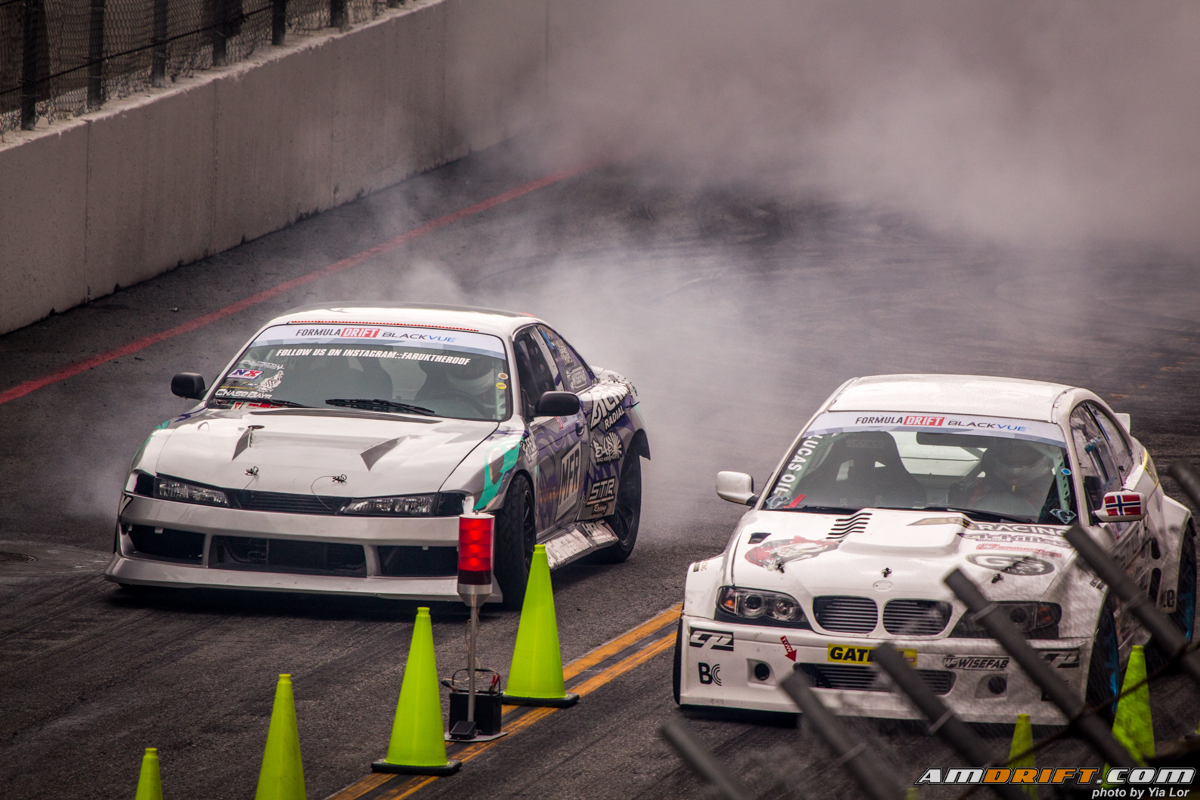 With 3 hours of sleep and 4 hours of driving, I was in Long Beach. For drifting, it's only fun and enjoyable when it's watched in real life. You get the feel of high horsepower, burning rubber, and the vibe is just great! As a spectator and a big fan of drifting, it sucks to hear that Masashi Yokoi and Daigo Saito are not coming back to Formula Drift for the 2016 season. Everyone online shared posts from Wrecked Magazine and the Formula Drift website, where I check almost daily for any drift news or drift related stuff. All the drift fans were wondering what it's going to be like without those two Japanese drivers. A lot of people feel like the sport will no longer be as cool as the year before.
When the Top 32 battles started, there was light rain making the track wet and slippery on the parking lot that was turned into a track. It looked boring, and everyone seemed to be leaving their seats because it was slow, took too much time, and seemed like there were no battles at all.
During Top 32 battles, some drivers lost it all before they could even start their battle just by taking a practice run to feel the grip of the slippery track. One of the drivers who had the hardest hit was Kenneth Moen.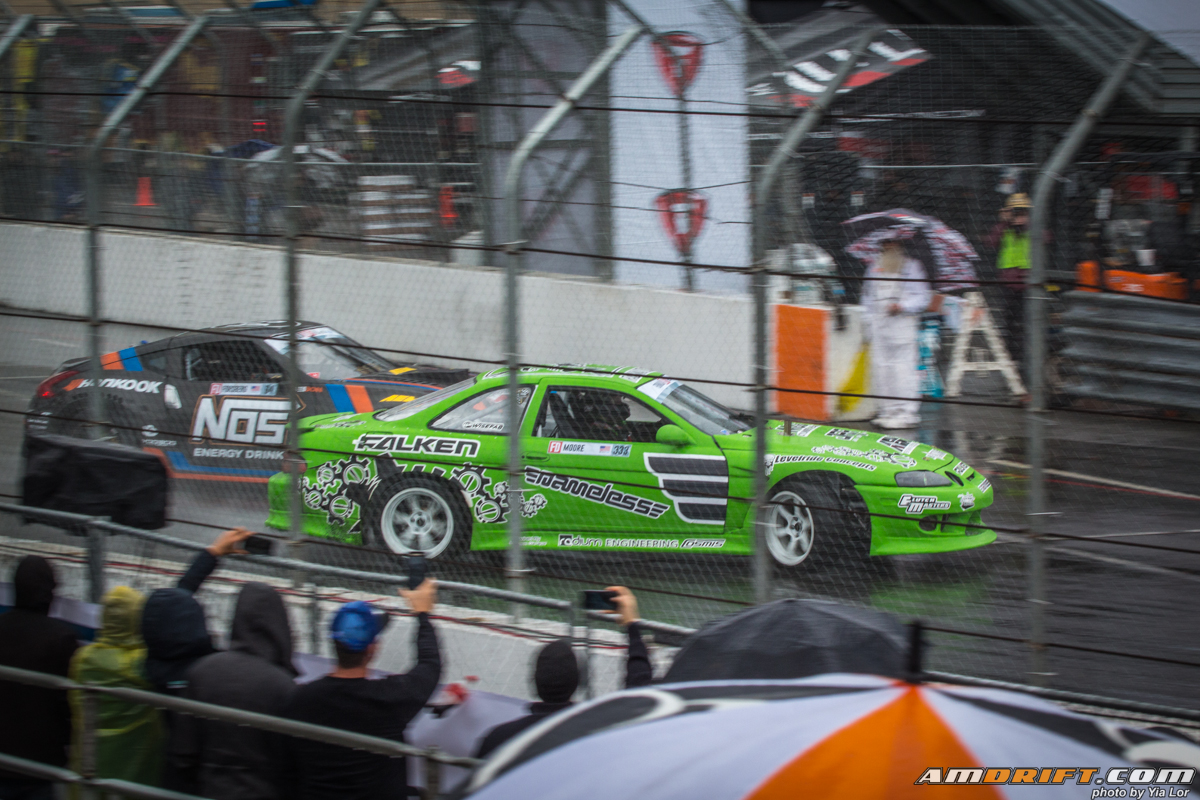 The exciting battles still kept many fans in their seats to watch all the way to the end of Top 32.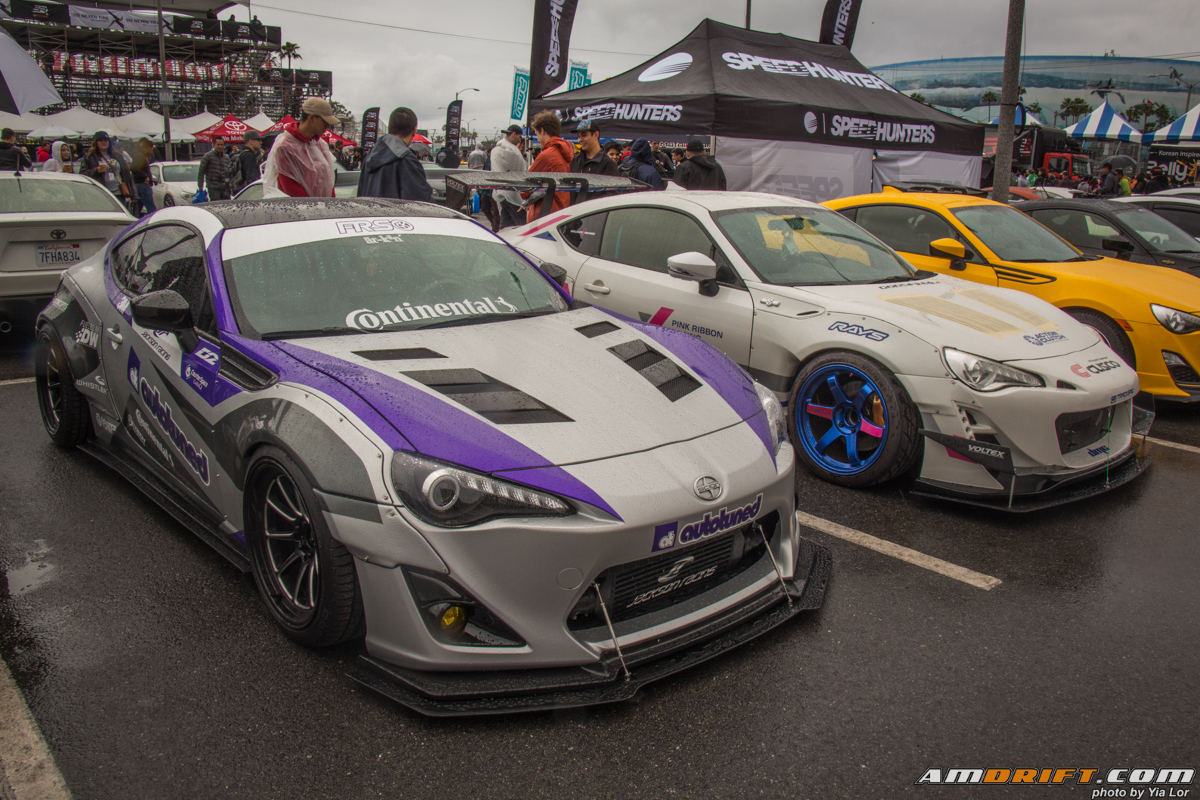 Scion brought out many car enthusiasts to show off their rides. I was wondering why there were only Scions at the car show, maybe because it was the celebration of dooms day for Scion.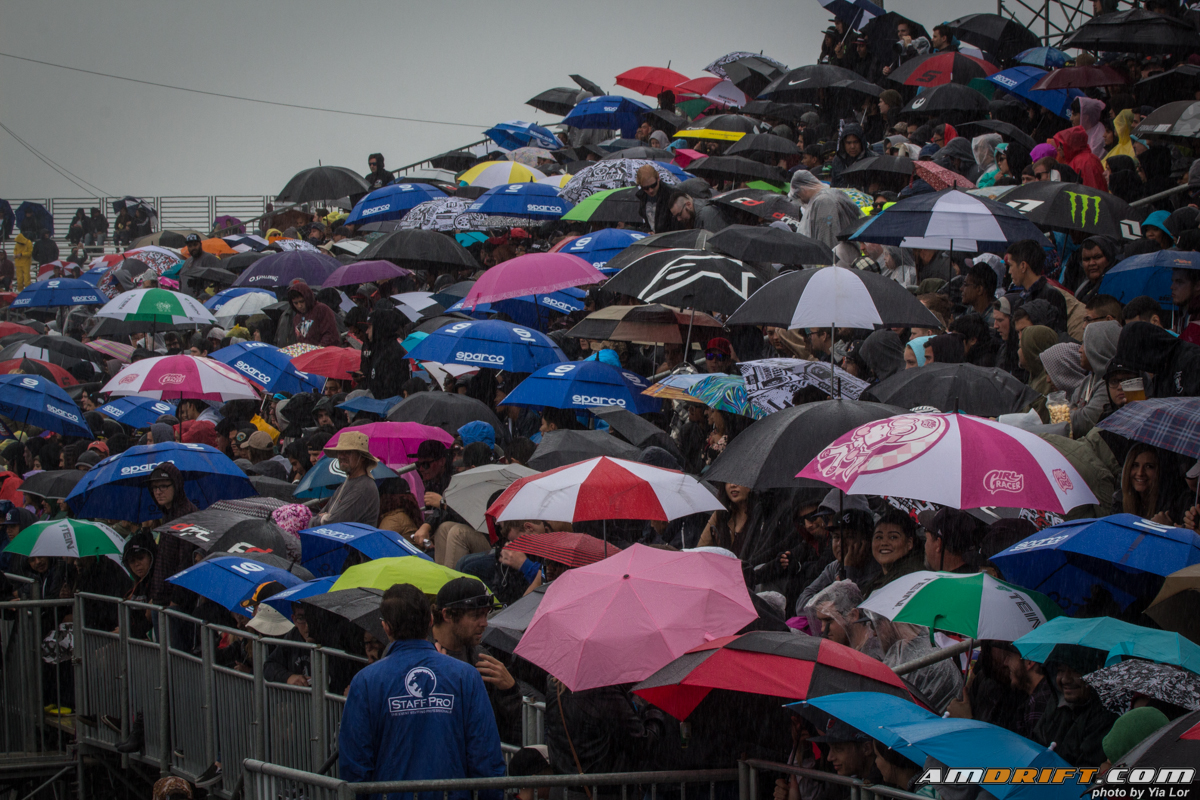 The rain eventually went away, and there seemed to be over 20,000 fans waiting for Top 16 to start. The rain did not stop them from coming, and people were more energetic than last year when there was no rain, only sunshine.
Photographers doing media coverage who have access on track seem to be fighting for better spots to shoot, while I'm in the stands fighting to move around in one spot from spectators coming into their seats and blocking my shot, standing in front me, and waiting for other spectators to get out of their reserved seating.
The hardest part about shooting from the grandstands, is that when the battle gets intense, people like to stand up and watch, blocking your way if you want to shoot some photos. I don't blame them, because I do the same too. It's drifting.