Following the Final round at Irwindale Speedway where a number of championship titles were decided, Formula DRIFT relocated to Las Vegas for SEMA 2018 last week. During its annual press conference, Formula DRIFT president Jim Liaw was able to reflect on a very successful season and look forward to 2019.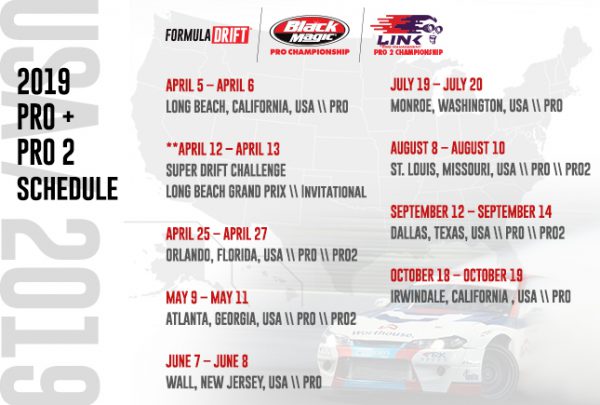 Acknowledging the success of 2018, Jim congratulated the various series champions:
Black Magic PRO Champion – James Deane

 

Link ECU PRO2 Champion – Travis Reeder

 

FD Japan Champion – Mike Whiddett

 

Auto Manufacturer's Cup – Toyota

 

Tire Manufacturer's Cup – Falken Tires
The series organizers also reviewed the growth of the series, which is among the most active forms of motorsport on the planet:
140% increase in Livestream viewership

 

12 million Livestream unique views in 185 countries

 

36 million content views

 

20% social media accounts growth

 

228% increase in social media engagement

 

Series App reached almost 100,000 users
47% increase in App user sessions

 

Event ticket purchases from more than 50 states and 15 countries

 
Looking forward to 2019, Formula DRIFT was able to announce its provisional schedule, which is as follows: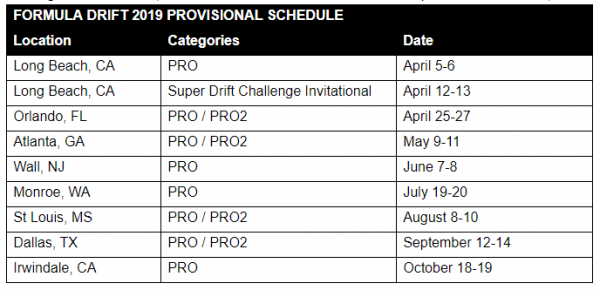 Additionally, Formula DRIFT Japan announced its provisional schedule for 2019: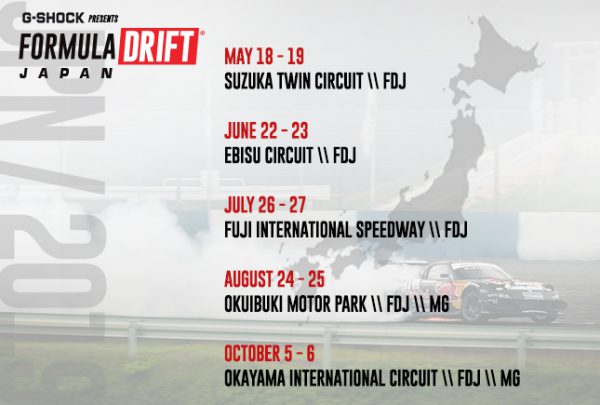 The other big news from the press conference was the announcement of a brand new 2019 Formula DRIFT Korea Championship. During its inaugural season there will be four rounds taking place at Pocheon Raceway, which is approximately one-hour north of Seoul.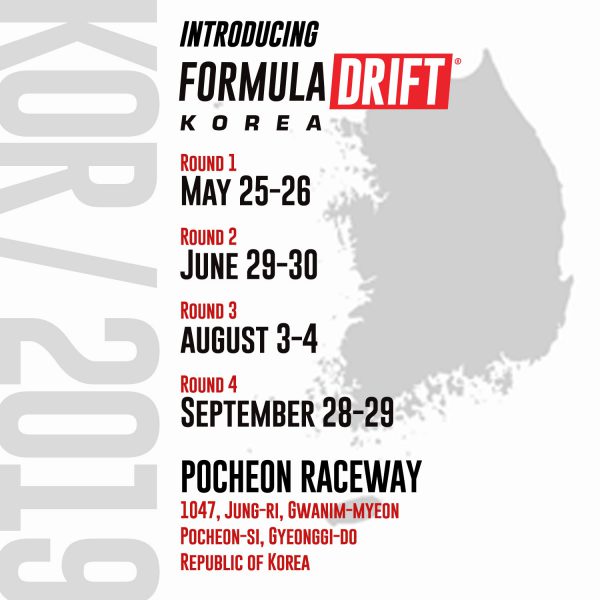 Dates for the four rounds have yet to be finalized but this new series is an indication of the global popularity of Formula DRIFT and its increasing prominence. The series is expecting to see drivers from Japan and the US participate in Korea once the details have been locked down.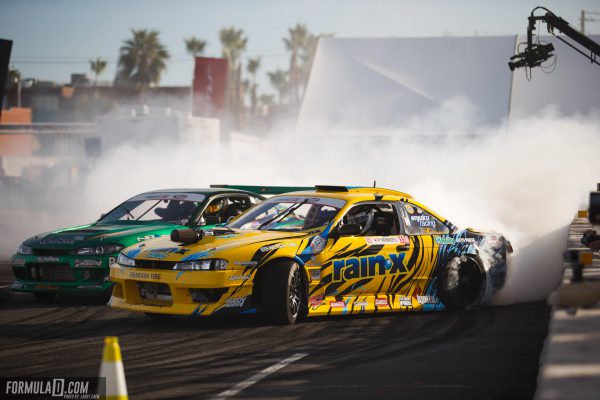 Returning to SEMA, Formula DRIFT was extremely well represented throughout the show, including its own booth where fans and potential sponsors were able to collect information. There was also a special FD timeline to celebrate the 15th anniversary of the series
There were a large number of FD cars on display throughout the show, including the newly crowned FD Pro Champion, James Deane. His car was on display and he participated in several autographs sessions along with a large number of other FD PRO and PRO2 drivers.
With many driving demonstrations taking place at SEMA, Formula DRIFT cars and drivers played a major role in entertaining the crowds and giving people the opportunity to sit alongside them as they demonstrated the prowess of particular vehicles and parts. However, the highlight was an official Formula DRIFT demo that took place during SEMA Ignited on Friday evening and allowed show visitors to witness the sound and fury of professional drift machines in action. The results can be found on countless social media posts as new fans discovered the magic of the series.
For now, the Formula DRIFT teams have returned to their workshops to develop existing cars or build new ones. The series organizers are already planning for the opening round of the 2019 season, which returns to its traditional home on the Streets of Long Beach, CA on April 5-6, 2019 for the Pro category. The first combined Pro and Pro 2 round will take place in Orlando, FL on April 25-27. Visit formulad.com for event details, ticket purchases, driver profiles and Livestream information.