Written by Joey Redmond of Wrecked Magazine

10. Dean Kearney Had Best Chase of the Weekend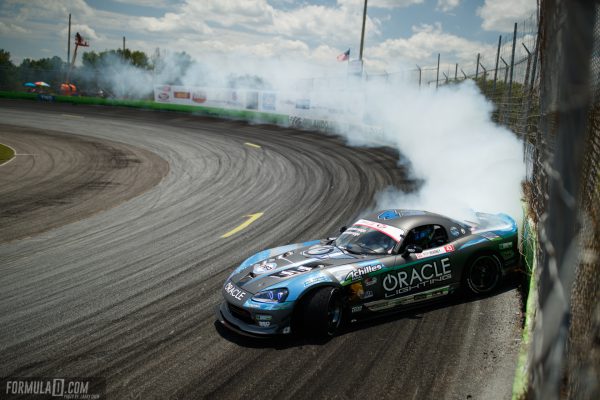 The best chase of the Formula Drift weekend was Dean Kearney against Alex Heilbrunn in the Top 32! I just went back and watched it on the recommendation of someone else and it blew me away. I think I forgot about how well he performed since it was so early in the weekend. I really do love Dean's commitment and dedication to the chase run he has developed in that Dodge Viper. It was one of the last battles in Top 32 if you want to pull it up and enjoy. What a great return to Formula Drift he's making after missing Long Beach with engine issues.



9. The Frenemies Rivalry Could Use A Little More Rivalry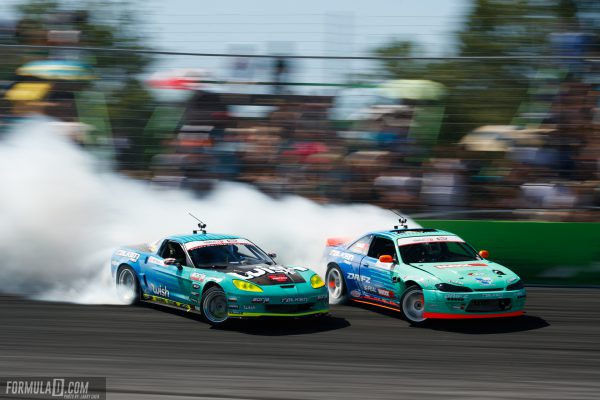 For those not keeping score at home Odi Bakchis has 4 wins and 0 losses against Matt Field in his Formula Drift career. I think the Frenemies video series by Donut Media is solid but every true rivalry needs two people who win. I really want to see Matt Field take home his first victory against Odi in the Corvette. Hopefully they can meet this season again! Matt Field pushed his Corvette way harder this weekend and looked way more confident in the Corvette from Long Beach.



8. Should the Cone Rule Be Analyzed a Bit?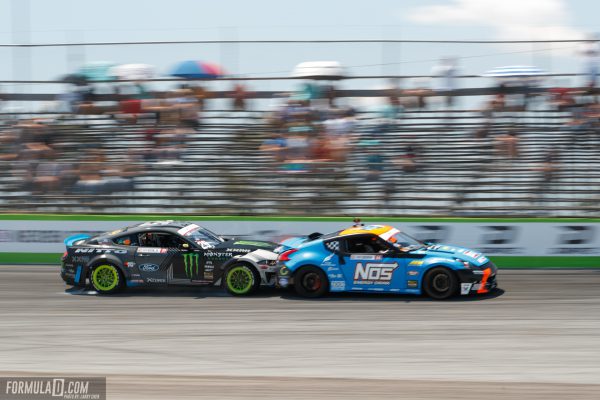 I'm a little torn adding this mention because it seems irrelevant in the grand scheme of things but when it comes to the banked starting tracks (Orlando and Wall) it seems cone touching happens very frequently. The extreme bad side of this restart is what happened in Top 32 with Vaughn Gittin Jr. smashing right into the back of Chris Forsberg. Luckily, both drivers could continue on but how much of a cone touch really warrants a restart flag? If they indented that first cone in about 5mm I think most drivers would have missed tapping it completely. I didn't 100% verify this but by memory I think every driver who tapped the first cone and got a restart also won their battle. A bit of an ice the kicker situation perhaps?



7. Matt Van Kirk Is A Potential Rising Star but I Cannot Be Sure
The other standout rookie on my radar is Matt Van Kirk this season. He took an easy pass into the Top 16 since Michael Essa couldn't get his BMW to the line in time to compete with mechanical issues. His Top 16 opponent was once again Fredric Aasbo in his Toyota Corolla. Can we give this rookie a break? He has two losses in Formula Drift this season and both are against Fredric Asabo! I'm waiting for him to draw an easier opponent in Road Atlanta so we can see him show off his potential a little more. He currently sits 17th in the championship and is just one point behind ROTY leader Dirk Stratton.



6. The World Sold Short On the Deane v. Wang Battle Again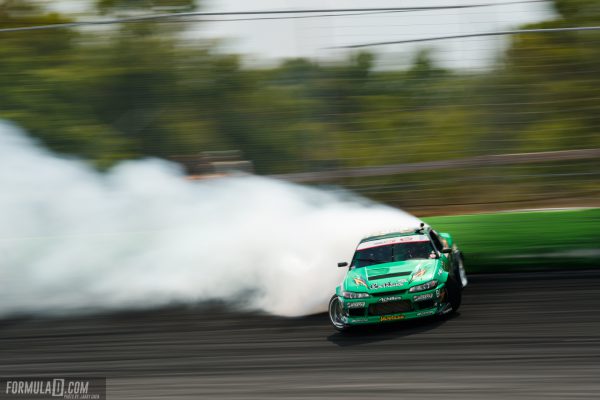 Every Silvia/240sx owner in the world just wants to see the two legends of the S-Chassis do battle and it once again didn't live up to the hype. In Long Beach, Deane suffered a DNF from his previous crash and couldn't come to the line against Wang. This time, the battle happened but Wang hits the wall in his lead run and his car shuts off coming down from the bank ending the battle. Hopefully before this season ends we can see a no holds bared battle royale between these two legendary S-Chassis competitors.



5. A Three Way Championship Race is Looking On for 2018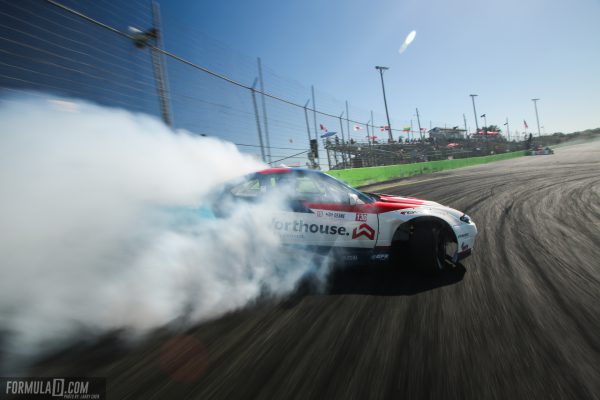 I KNOW only two rounds of eight are in the books but I think a potential three way championship race can be on our hands this season. A 32 points gap has already developed between 3rd and 4th place while 3rd place to 1st place is just 20 points. The three-way championship chase looks like it will be between Aasbo, Deane, and Forsberg at this point in time. Aasbo currently holds the championship lead but has never won at Road Atlanta in his career, while both Forsberg and Deane have taken home a victory there. Looking down the road, I think the real championship wild card will be Gateway Motorsports Park in St. Louis so don't forget to miss that weekend as well. New tracks also bring up new challenges and it is interesting to see which driver can rise to that occasion.



4. OSW Continues to be A War of Attrition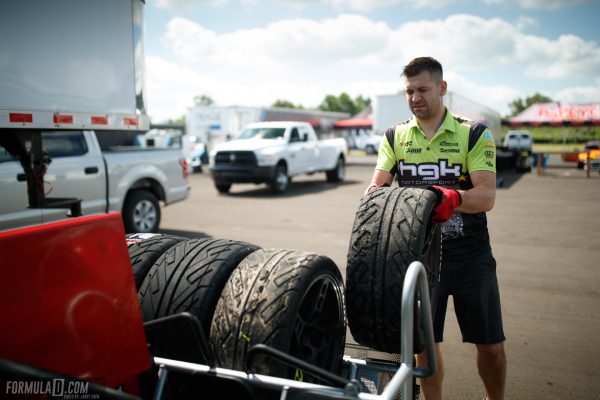 Say what you want about this little old oval east of Orlando, Florida but it really puts a hurting on the cars. Quite a few of the tandem battles on the weekend ended up being lack luster due to the war of attrition at hand. Tires were running out of grip towards the end of battles, people were crashing into the bank, and just breaking overall at an accelerated pace on the weekend. I like these hurdles it throws more challenges at a race team than just driving the best all weekend. A championship should show you could overcome every obstacle on top of performing the best as a driver. Several big name teams got caught not managing tires and other issues that left them behind on the day. The good news for most teams is Road Atlanta tends to see less mechanical wear so being the best drifter on the night in Atlanta will rely more heavily on driving skill than strategy.



3. The RTR Mustangs Need A Good Road Atlanta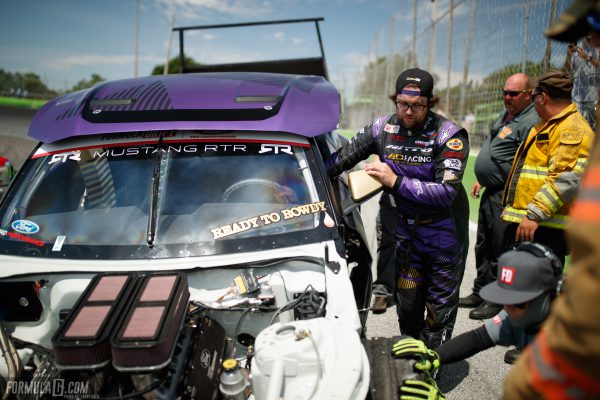 The poor RTR Mustang duo of Vaughn Gittin Jr. and Chelsea DeNofa has had a really rough start to the season. DeNofa sits currently in 16th place while Vaughn sits in 19th place not too far behind him. Vaughn took a tough loss to Forsberg in the Top 32 and DeNofa couldn't even get his Mustang to the line for competition after a mechanical issue. I want to see both of these guys banging doors and competing at a high level so let's hope Vaughn can channel his 2014/2016 season in Atlanta where he managed to take home the win under the lights to put this season back on track.



2. Forsberg's Victory Highlights How Impressive Aasbo's Legacy Really Is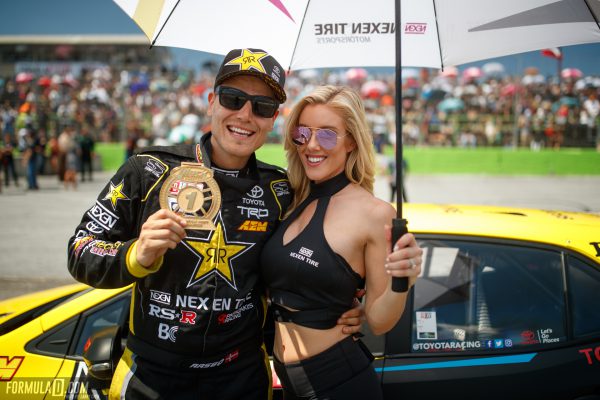 While I know the big story should be Chris Forsberg's return to victory lane (see #1), I think one of the biggest stories here should be Fredric Aasbo. Fredric currently is the most winning driver in Formula Drift history with 10 wins but one interesting fact makes this way more impressive. When Chris Forsberg won his last event (Long Beach 2014) Fredric Aasbo had zero event victories. ZERO! Yes, in the time Chris Forsberg took to win one event the young Norwegian has won 10 events. If you are a numbers nerd, that means Fredric Aasbo has won an event every 139 days since he started off with his first victory at Wall Speedway. That number is made even more impressive when you consider an event only takes place an average of every 46 days a year. A big round of applause is owed to Aasbo and his Papadakis Racing team for this one.



1. It Only Took 1,485 Days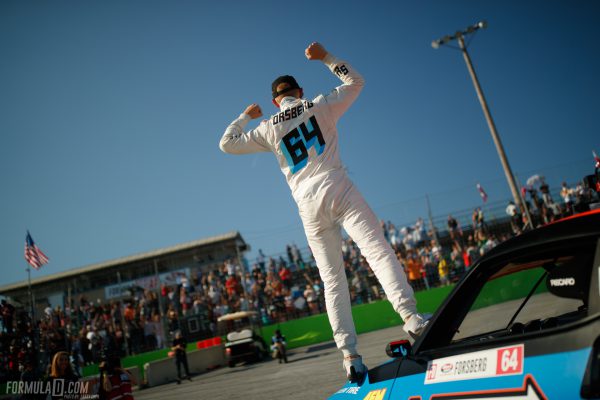 That is how many days it has been since Chris Forsberg stood on top of the podium box and won an event. He even managed to win a championship in 2016 without ever winning a single round of Formula Drift. You have to wonder if that is how many sleepless nights he has had wondering if he will ever win again? This victory sets him up with 9 total, putting him at a tie with Sam Hubinette and Vaughn Gittin Jr. for the second most winning driver in Formula Drift history. An even more alarming stat is that since his last victory Chris Forsberg has stood on the podium 14 times in either 2nd or 3rd place. Orlando seems like a fitting place for him to take home his big victory after the fire suppression drama in 2015 eliminated him from competing in the final against Ryan Tuerck and taking second place.