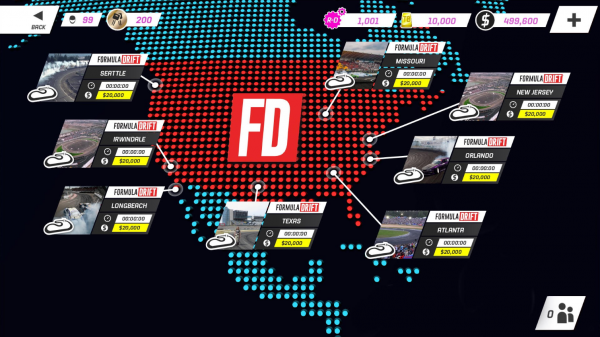 (April 5nd, 2019) Melbourne Australia – Grease Monkey Games, the developers of the new mobile video game Torque Drift, have officially announced a multi-year partnership with the Formula DRIFT Series.
The new partnership embodies several unique activations and digital experiences that will see the Formula DRIFT series integrated into the Torque DRIFT video game. Torque DRIFT will feature officially licensed playable Formula DRIFT game content and will also soon include live streaming of the Formula Drift events directly from within Torque DRIFT, accessible from a new "Streams" tab in game.
Torque DRIFT recently launched their new global esports style knockout tournaments and will slowly roll out live onsite tournaments to be held at the Formula DRIFT events later in the season. Players can compete on the real Formula DRIFT track layouts and the winners of the tournament will be awarded special prizes.
"We are very proud and excited to be announcing our partnership with Formula Drift" said Arran Potter, Director at Grease Monkey Games. "The inclusion of Formula Drift into Torque Drift is a natural fit and will provide a huge amount of new Formula DRIFT specific game content that features the same schedule and locations as the series. It's always been our goal to connect the digital game world to the real world of drifting and this partnership will be key to the ongoing success of Torque Drift."
"We couldn't be happier about our new partnership with Torque DRIFT," said Jim Liaw, President and Co-Founder of Formula DRIFT. "Torque DRIFT adds a lot to our digital space and with so many Formula Drift PRO drivers and aftermarket brands signing onto Torque Drift and so many of our fans being avid gamers, we are looking forward to connecting with our fans while showcasing the Series in the video game, I look forward to our future with Torque DRIFT."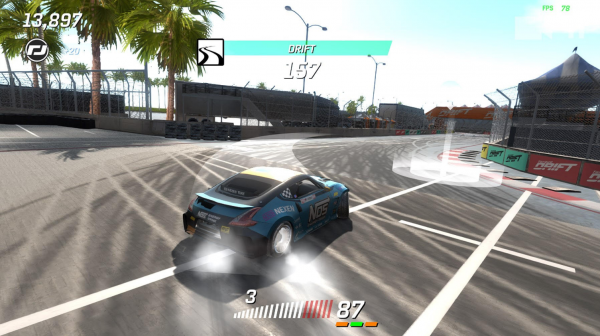 Torque DRIFT is a fully customizable triple-A quality multiplayer physics drift game with officially licensed car manufacturers, real aftermarket part brands and many of the top professional drifters from around the world. It allows for unprecedented fine tuning and customization and so much more.
Download Torque DRIFT now from the Appstore & Google Play Store. For more information visit: www.torquedrift.com or find us at instagram.com/torquedrift and facebook.com/torquedrift