By Joey Redmond
10. Mike Power Stunned me during PROSPEC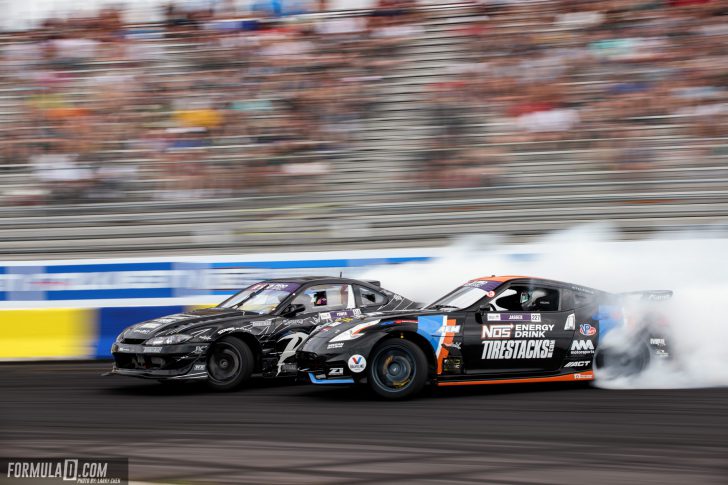 Mike Power blew me away out of the gate with his amazing qualifying run that got scored at just a 91. This young driver started his drift career at Clubloose and now has a fantastic team behind him and a good looking S15 Silvia on top of that. Mike ended up losing to Alex Jagger, the PROSPEC driver for Chris Forsberg Racing, in a tight battle. Mike Power could have taken it all the way on another night at Englishtown but his qualifying lap was one to remember.
9. Dmitriy Brutskiy Raises his Game in PROSPEC


Dmitriy is the guy who took it all the way at Englishtown in PROSPEC. He won the event in an amazing fashion and now sits first in the championship standings just ahead of Nick Noback who was eliminated in the Final Four by Austin Matta. Fans will have to wait until the end of August to see PROSPEC resume in St. Louis, Missouri but my money is on Dmitriy Brutskiy and Nick Noback battling this one to the end for a Championship.
8. Stadium Drift Venues Looks like the Future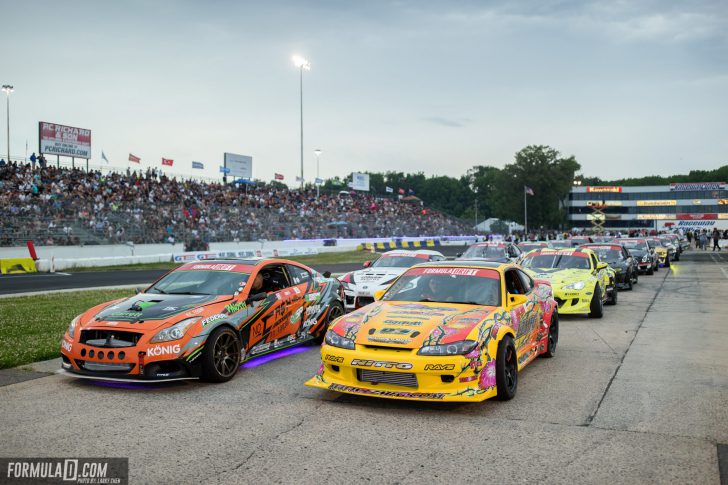 The renovations at Englishtown are completed and finally Formula Drift got to run a full race weekend. Sadly, that race weekend was full of rain and bad weather but the potential for this new track style is huge. Englishtown Raceway Park really earns a hat tip too the progression and early years of drifting in America. This stadium style venue is another action cementing Englishtown to be one of the most treasured drift venues in America.
7. Travis Reeder Goes on a Run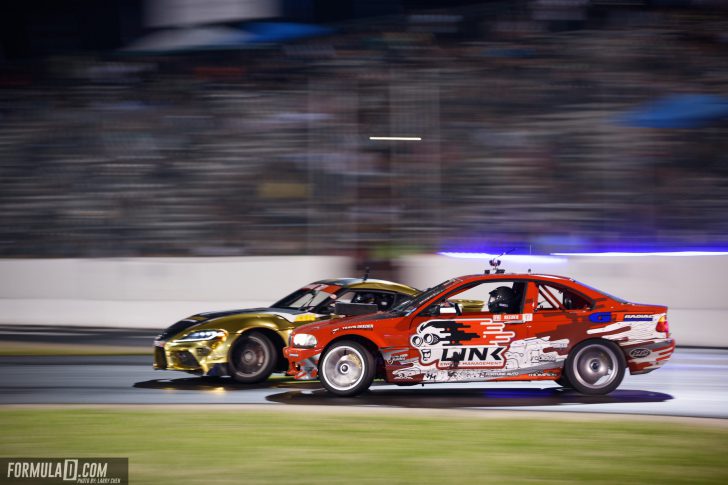 Something about the bad weather had Travis Reeder running his A+ game during the Saturday main event. Travis Reeder landed in the Great 8 where he faced off against Fredric Aasbo in a solid tandem battle. This was Travis Reeder's first ever career Great 8 finish and he has been around since 2019. His new BMW build seems to be getting dialed in more as the events and time go past him as well. It will be interesting to see if he can ride this new momentum into another new venue Formula Drift is set to visit next month at Lake Erie Speedway July 9th-10th.
6. Simen Olsen Might be Most Under Hyped Driver of 2021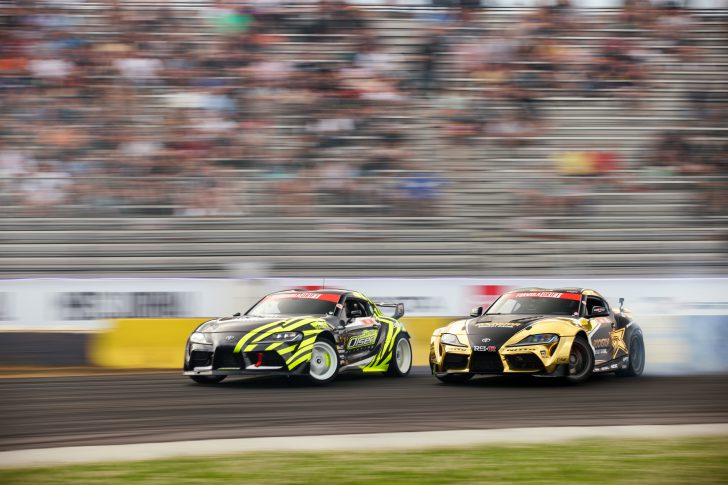 Norway has a reputation for producing some amazingly talented drivers (yes, you Fredric Aasbo) but somehow Simen Olsen has really come from seemingly nowhere to bully some of the biggest pros in Formula Drift. Simen Olsen eliminated Ken Gushi in the Top 32 in an amazing Toyota Supra battle early on in the race weekend. Simen Olsen ended up falling to Ryan Tuerck in the Top 16 but he put up quite a fight against Ryan Tuerck and his Toyota Corolla. He currently is tied for Rookie of the Year with Branden Sorensen and I suspect they will be battling it out for top Rookie honors as the 2021 Formula Drift season continues on.
5. Forsberg Blazes A Big Return to Form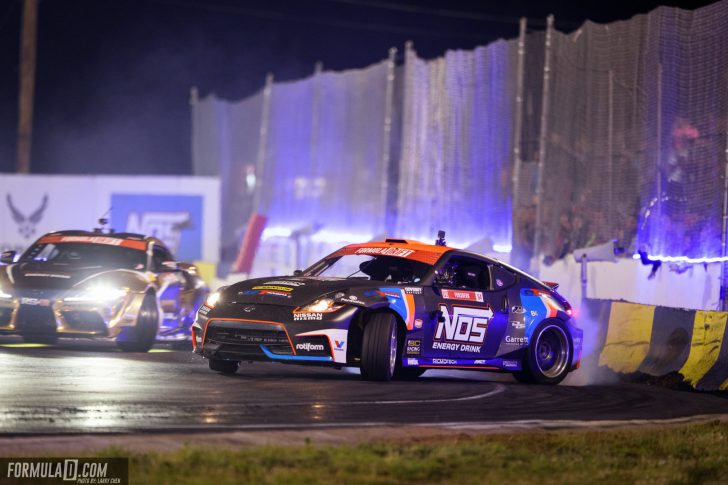 Chris Forsberg is back on the podium after some big misses this year. His Nissan 370z was dialed until the final battle and some other drivers struggled to keep up and push back against him in the poor weather. Forsberg had one of the toughest brackets as a path to the final battle. He qualified 31st putting him against Justin Pawlak in the Top 32. Justin spun and Michael Essa also had troubles against him in the Top 16 battle. Forsberg's most memorable battle was as the track was drying against Fredric Aasbo in the Final Four. Forsberg managed to gap the Toyota Supra by 5+ cars at a few points on the track and managed to push out a significant amount of tire smoke in the process while Aasbo looked like he was driving in the rain the whole time. It is a shame his Nissan 370z failed during the finals against Matt Field and couldn't return to the track in the end. This great performance jumped Chris Forsberg into 10th in the Formula Drift Championship standings.
4. Dean Kearney Performs in the Rain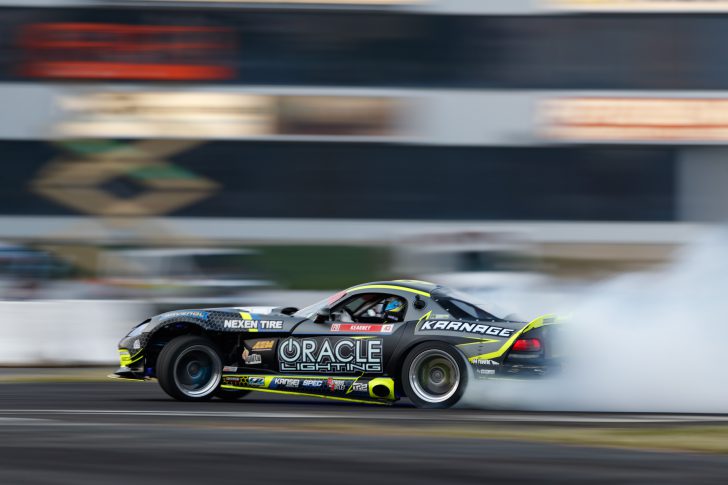 Dean Kearney easily had one of the biggest upsets of the weekend by knocking out reigning Formula Drift Champion Vaughn Gittin Jr. in the Top 32! The last time Vaughn Gittin Jr. was sent home in the Top 32 of a Formula Drift event was all the way back at Texas Motor Speedway in 2019. Dean Kearney kept up his wet driving drift skills and knocked out Dai Yoshihara in the next round of competition but couldn't take out the hot hand of Matt Field when they met in the Great 8.
3. Dylan Hughes Had Promise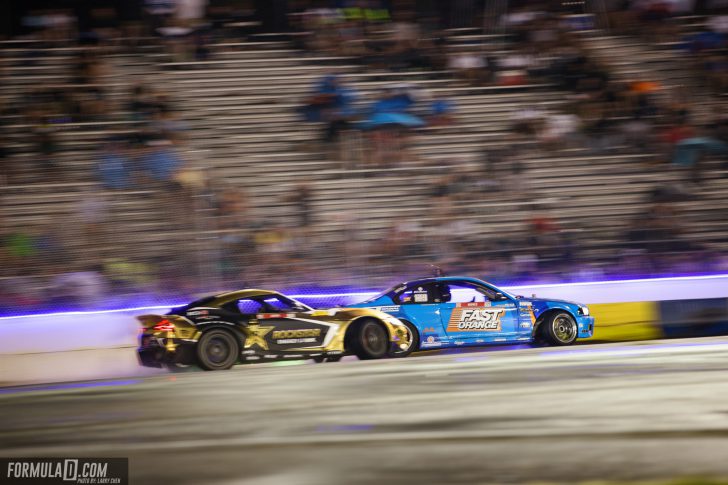 Dylan Hughes has been pretty quiet on the track as of late, but I really was impressed with his ability to drive really well at this new track setup early on in the weekend. On top of that, he had a respectable loss to Fredric Aasbo in the Top 16 at Englishtown that could have pushed the judges in either direction. Also, he is currently working on a new project to take a motorcycle 200MPH+ at Bonneville which you can find on YouTube and I think that is pure insanity.
2. The Weather, Ugh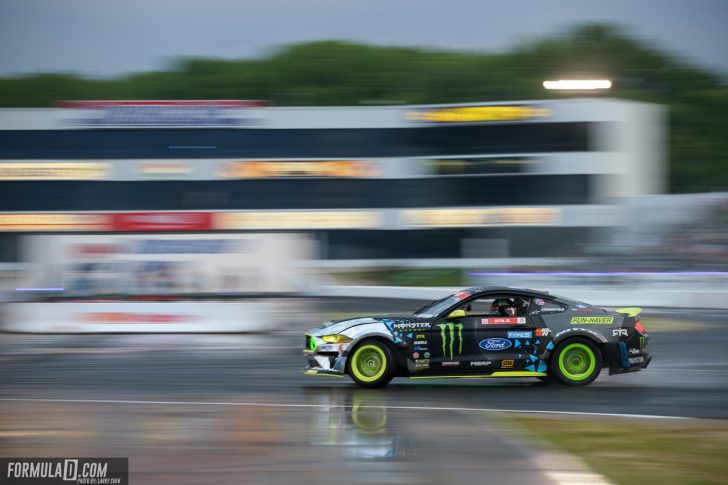 Englishtown showed it had some hardcore fans as the place stayed quite full over the main event even though the rain continued to come/go throughout the entire Saturday festivities. The weather deserves a place in the Top 10 because I think it was a real factor in some of our tandem upsets at Englishtown. I also think it was a real bummer we couldn't see drivers go 100% at this new venue debut over the past weekend. Hopefully the 2022 Englishtown weekend will be full of dry pavement, higher speeds, and tons of tire smoke.
1. Matt Field Makes It Happen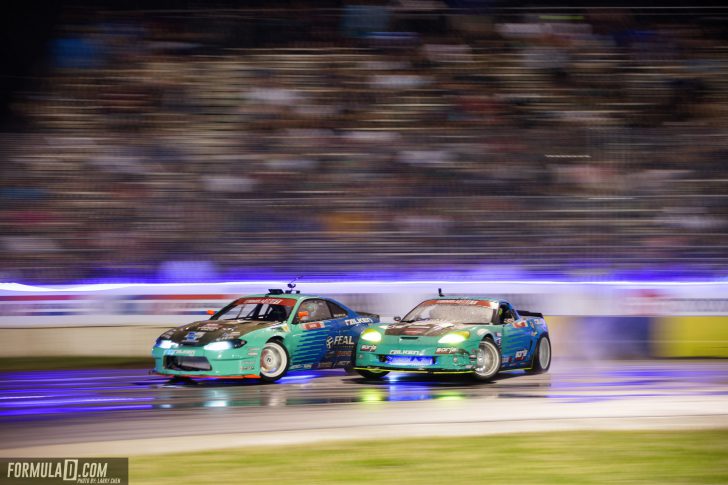 Matt Field might just take home the 2021 Formula Drift Championship by 200+ points this season looking at the way he is carrying himself, his Corvette, and team. The fact that he keeps getting matched with his Frenemies video partner Odi Bakchis is an added bonus into the drama of this Formula Drift season. Matt Field eliminated Odi Bakchis in the Top 16 and then won the event which gave him enough points to become the 2021 Formula Drift Championship leader going into Lake Erie Speedway next month. He holds a small 26-point lead over Odi Bakchis. I hope they find each other in another early event battle in Pennsylvania next month as they keep pushing either other for a Championship.