After a Formula Drift event win in Atlanta and a 4th place finish last weekend at Orlando Speed World, Aurimas "Odi" Bakchis continues to hold the lead in championship points. Bakchis also debuted as team principal in the Formula Drift ProSpec class last weekend, serving as manager and advisor for the Bakchis Motorsports Feal Suspension S14 at the first ProSpec event of the 2021 season.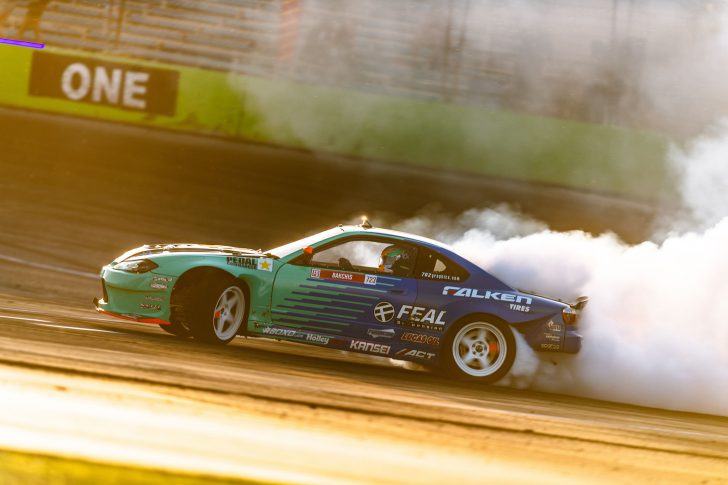 Bakchis qualified in the Pro class on Friday in his Feal Suspension Falken Tires S15 with a high score of 94 along with four other drivers. The implemented tie-breakers gave him a 4th place qualifying position for tandem competition on Saturday.
The Top 32 drivers were introduced during opening ceremonies, and Bakchis battled all the way to the Final 4 without a break in a new non-stop event format. Bakchis faced Wataru Masuyama in Top 32, Alec Robbins in Top 16, "Frenemies" co-creator Matt Field in Top 8, and Chelsea Denofa in the Final 4. After a strong showing and pressure-packed drifting Bakchis ended the night in 4th for the event, holding his place as the championship points leader.
Bakchis also had a strong first appearance as team principal in the Formula Drift ProSpec class as rookie driver Evan Bogovich filled the seat of the Bakchis Motorsports Feal Suspension S14. Bogovich qualified 9th overall, battled Micah Diaz in Top 32, and finished in the Top 16 standings with an exciting start to his career behind the wheel.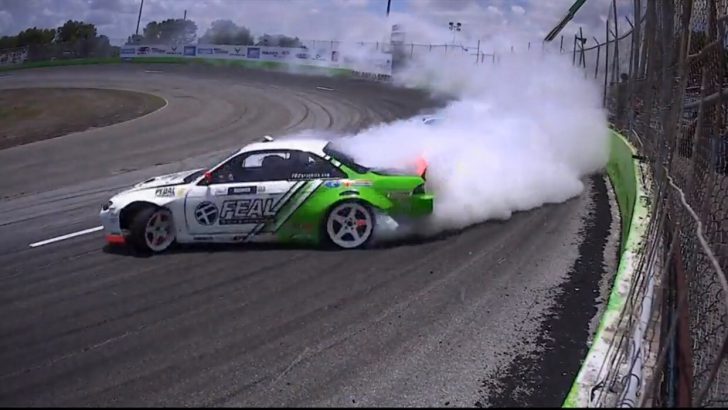 Bakchis has thanked his supporters for the continued success including Falken Tires, Feal Suspension, Lucas Oil, Pedal Commander, Kansei Wheels, Boxo Tools, Cobra Seats, Advanced Clutch Technology, Texas Speed, Holley EFI, 702 Graphics, NRG, G&J Aircraft, Drive Shaft Shop, Wilwood, NOS, Swift Springs, Wisefab, Vortech, Rola, Ignite Race Fuels, DeatchWerks, Radium Engineering, OBP Motorsport, Racepak, Treadstone Performance, 326 Power, LW Performance, Fuel Safe, TurnOne Steering.
The Formula Drift season continues in Englishtown, New Jersey on June 18-19.