Throdle's aftermovie Formula DRIFT Long Beach 2022 Highlights has been nominated by the International Motor Film Awards for the "Best Event Film."
Throdle's film crew was able to capture incredible raw content with their RED Komodo cinema cameras, Tokina Cinema lenses and a Blackmagic Pocket 6K Pro to create this masterpiece.
"While we hope to win for Best Event Film, it's an honor just to be nominated and recognized among some of the industry's top talent. Our media partner, Driven Films, has worked closely with us to bring compelling content to our app members and the millions of Formula DRIFT fans worldwide, and we are excited to finish the rest of the season," said Nadine Lee, Founder &
CEO of Throdle.
Throdle is an app community of car and motorsports fans who connect through their shared passion of cars, groups and experiences. As an official partner of the 2022 Formula DRIFT season, they've been able to capture exclusive content for their app members. In part, this engaging content is what led to GooglePlay featuring Throdle as part of their #WeArePlay Campaign.
The International Motor Film Awards is a high profile showcase of talent and the world's most prestigious celebration and awards night for the automotive film and television industry.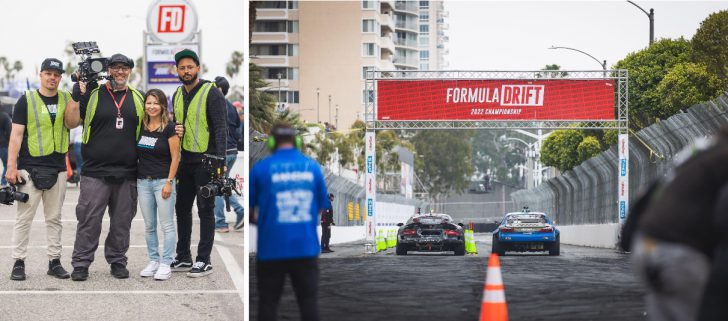 Supported by leading authorities in the automotive sector and leading brands within the film and television industry, the International Motor Film Awards are the Oscars for the motoring world. Winners will be announced at the 2022 International Motor Film Awards on September 21, 2022. To learn more and view the nominees, go here.