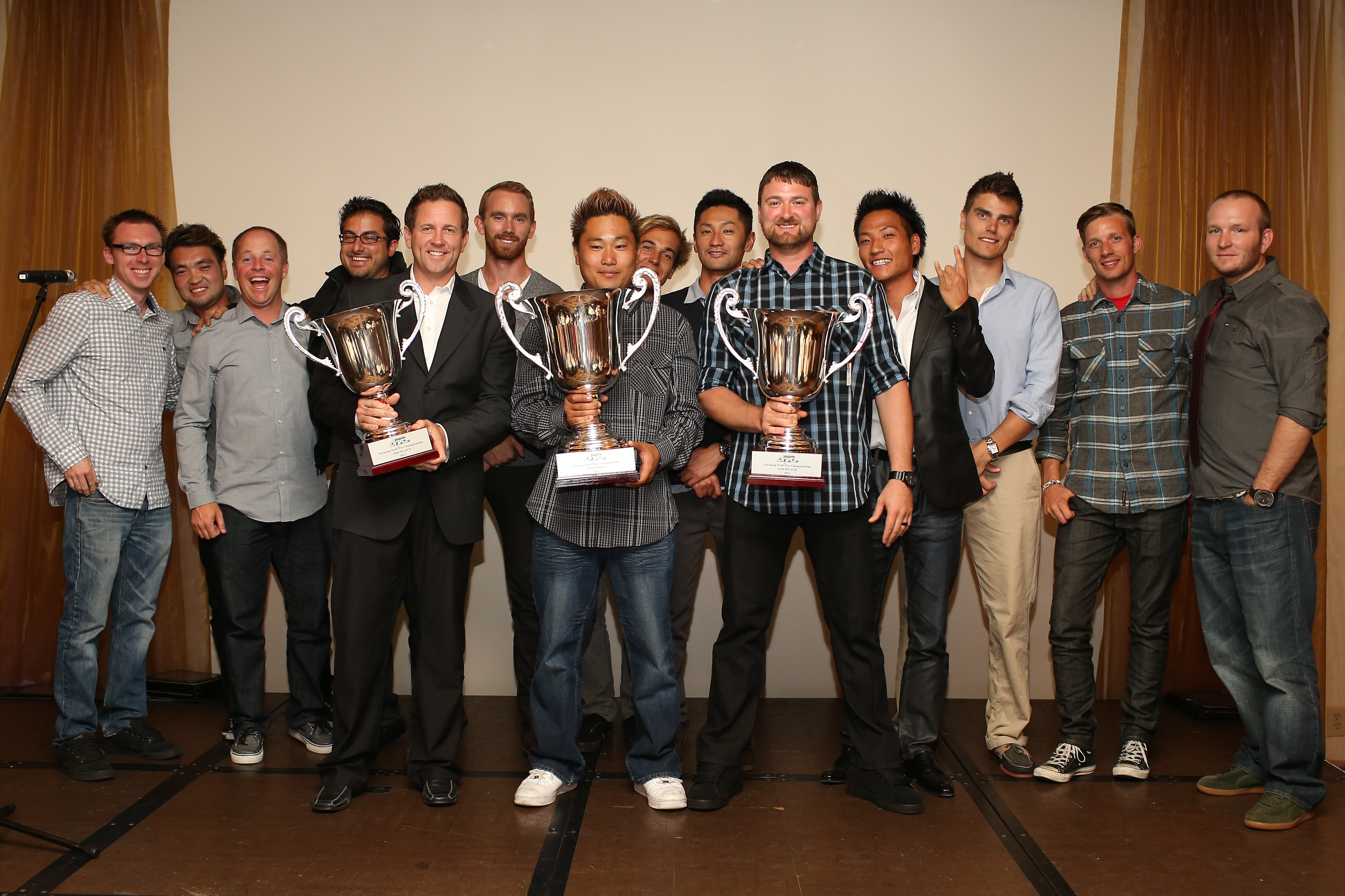 Each year during the annual Formula DRIFT awards banquet key individuals are recognized for their achievement in the season.
Fan Voted Awards:
Hardest Charging Driver: Daigo Saito
Best Driving Style: Fredric Aasbo
Spirit of Drifting: Danny George
Best Personal Style: Ryan Tuerck
Crew Member of the Year: Mike Kojima
Team Manager of the Year: Stephan Papadakis
Fan Favorite Driver of Year: Fredric Aasbo
Fan Favorite Car of Year: Daigo Saito's Lexus SC430
Awards Based on Performance
Come Back of the Year (from lowest qualifying to highest finish – RD5 Throwdown) – Rhys Millen
Most Improved Driver of Year (from 2011 ranking of 34th to 2012 ranking of 13th) – Robbie Nishida
Top Qualifier of Year (highest avg. qualifying score through season) – Vaughn Gittin Jr.
Ace of the Year (Most head to head wins) – Daigo Saito
Top Gun of the Year (highest head to head win percentage – 80% wins) – Daigo Saito
Rookie of the Year – Daigo Saito