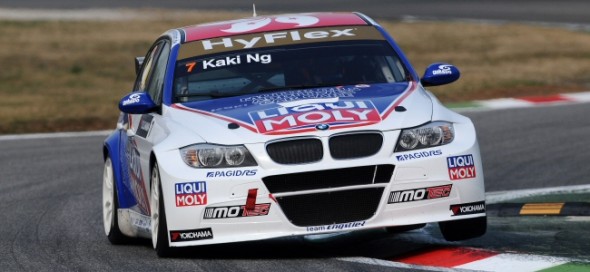 Although Charles Ng won't be competing in the 2012 Formula Drift Pro Championship, he is set to start his first race of the WTCC (World Touring Car Championship) season in Monza, Italy on March 11. He'll be piloting the Liqui Moly Team Engstler BMW 320TC. We'd like to wish him the best of luck throughout the entire season which is listed below.
April 1 – Valencia, Spain
April 15 – Marrakech, Morocco
April 29 – Slovakia Ring, Slovakia
May 6 – Budapest, Hungary
May 20 – Salzburgring, Austria
June 3 – Estoril, Portugal
July 22 – Curitiba, Brazil
September 23 – Sonoma, USA
October 21 – Suzuka, Japan
November 4 – Shanghai, China
November 18 – Macau
For more information on Charles and the 2012 WTCC season, click here.
[Image: Touring-Cars.net]