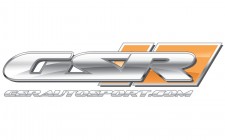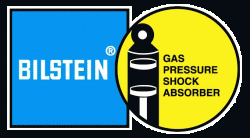 LAKE FOREST, CA., November 27, 2012 – GSR Autosport Racing is partnering with BILSTEIN (a division of ThyssenKrupp) for sponsorship and technical assistance during the upcoming 2013 Formula Drift season.
GSR Autosport will be launching a new car for the 2013 season based on the BMW E46 chassis. Michael Essa, Co-owner, Director of Motorsports at GSR Autosport and driver of the #101 drift car explains. "As the sport continues to progress we felt we needed to make a few changes to keep pace with some of the top competitors. With increasingly higher speeds we needed a bit longer wheel base to provide for more stability and more fluid transitions — the E46 chassis gives us nine more inches of wheelbase over the Z4."
BILSTEIN and GSR have been working together over the last several months to custom build BILSTEIN motorsport MDS (Modular Damping System) dampers specific for the E46 drift application. "Much of the mechanicals carry over from the Z4 so we have a good base of knowledge to start from," said Dirk Walk, Sales & Product Manager – Tuning at BILSTEIN. "We will be providing engineering support for the GSR drift program from our staff of top motorsport engineers. This combined with the data we will be collecting during testing and throughout the season will give us the ability to progress the suspension tuning quickly." In early development GSR was able to model the E46 suspension in SolidWorks (3D CAD System) to simulate camber and toe changes as the suspension articulates using different suspension pick-up points.
"We're absolutely excited to be working with BILSTEIN on our drift program," said Nick Richards, President of GSR Autosport. "We have a lot of experience with BILSTEIN products from our road racing and street tuning business. The products are really second to none when it comes to outright performance and they have a storied past of success that backs that up. Plus, BILSTEIN's U.S. motorsports division is headquartered locally so it is easy for us to collaborate with their team."
GSR Autosport will debut its new BMW E46 M3 at the first round of the 2013 Formula Drift season in Long Beach, California, over the weekend of April 11-12, 2013.
About GSR Autosport
GSR Autosport is a full-service German automotive specialist located in Lake Forest, CA. We have a dedicated staff and a passion for the marques we support – BMW, Porsche, Audi and Mercedes. From general factory service to full race car builds and everything in between – we are your trusted, all German, Orange County automotive center. Our years of running professional racing programs have given our team a technical understanding of the vehicles we support, far greater than most other shops or dealers. This translates into swift and accurate diagnosis and a practical approach to keep your vehicle running at its best. For more information, visit www.gsrautosport.com.
Media contract:
Mike Harley
[email protected]
About BILSTEIN
Founded in 1954, BILSTEIN is the world's leading manufacturer of monotube gas pressure shock absorbers. With their main headquarters located in Germany, BILSTEIN is an original equipment supplier to BMW, Ferrari, Jaguar, Mercedes-Benz, and Porsche. Today, BILSTEIN of America has grown to nearly 75 employees located in two locations around the United States and distributes over 3,000 part numbers into the US aftermarket. Since 2005, BILSTEIN has been a wholly owned subsidiary of ThyssenKrupp Technologies AG. For more information, please visit www.bilsteinUS.com.
Media contact:
Camee Edelbrock, Schiefer Media
949.336.1700, ext. 205, [email protected]