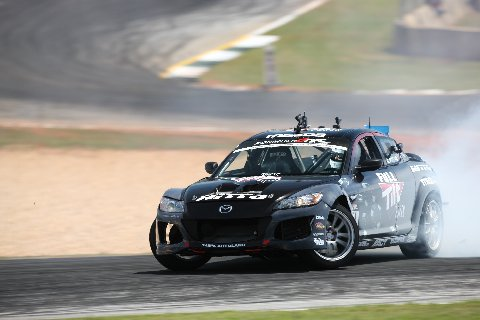 The Full Tilt Poker Mazda Nitto Drift Team joined forces with ContourHD Cameras for 2010. The marketing partnership will assist the Full Tilt Poker Mazda Drift Team highly with on track and mechanical analysis. In addition, the video footage captured by the Contour HD cameras will be utilized to create exciting video for the fans to enjoy on VHOLDR.com. ContourHD is the official camera of the Full Tilt Poker Mazda Nitto Drift Team. "We activated the ContourHD cameras right away and they produced the utmost highest quality video footage we have ever seen. On top of that we were able to really study the real-time mechanical dynamics of the Full Tilt Poker Mazda Nitto RX8. The footage is extremely useful and important in tuning the car. ContourHD cameras are a must for any professional race team!" Said Ed Bergenholtz Chief of Data Analysis for the Full Tilt Poker Mazda Nitto Drift Team.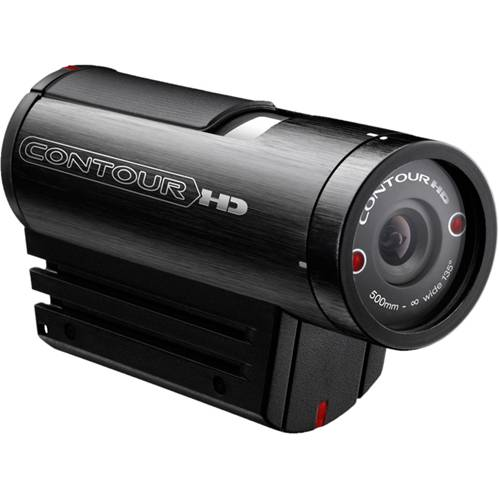 ContourHD is the world's first High Definition wearable camcorder that combines amazing video clarity (choose between High Definition or High Action), a wide-angle lens (135 degrees), single-button simplicity, and a click to share online experience. Perfected for outdoor use, ContourHD can switch between crisp HD quality video (captured at 30 frames per second) or SD quality video (captured at 60 frames per second). This camera is the ideal complement to your outdoor gear with its all-in-one design ContourHD has no wires or separate recorder. Instead it records up to 8 hours of HD video to its own internal memory card (compatible with up to a 16 GB microSD card). Its light (4 ounces) but armored aluminum body enables you to capture video in any weather conditions. ContourHD's Trail Mounts seamlessly attach the camera to your body, helmet, goggles, or vehicle for hands-free recording.
One Button Record
ContourHD's operation couldn't be simpler, as it features a single oversized record switch that you can use even when you're wearing a pair of gloves. Slide the switch forward to record and slide it back to stop–congratulations, you just made a video! Now you can capture the best scenes right before they happen.
Easy to Align
Have you ever seen a camera with lasers? ContourHD uses two of them and a 192o rotating lens to ensure you line up the shot every time. Turn on the lasers and rotate the front lens until the two laser points are horizontally aligned. Congratulations, you just lined up your video.