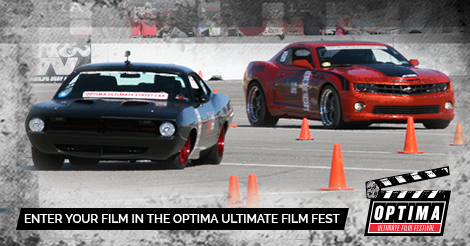 OPTIMA Ultimate Film Fest Details
Website: http://www.optimafilmfest.com
Why enter: Finalists will be shown at an exclusive event during SEMA. Industry leaders, influencers and media in the performance category. Selected films will appear during a one-hour special that will air on MAVTV.
You can use footage that you have used for other purposes, including broadcast and online use. The actual film submitted to OPTIMA Ultimate Film Festival, in its final edited version must premier at the OPTIMA Ultimate Film Festival. Sponsors can be included in the video, but cannot show OPTIMA competitors.
Deadline: All films must be submitted by 11:59PM CST, Monday, October 5th.
Continue reading Submit your short film to the new OPTIMA Ultimate Film Fest