Nexen Tire Announces Partnerships with Formula Drift and Scion Racing by Toyota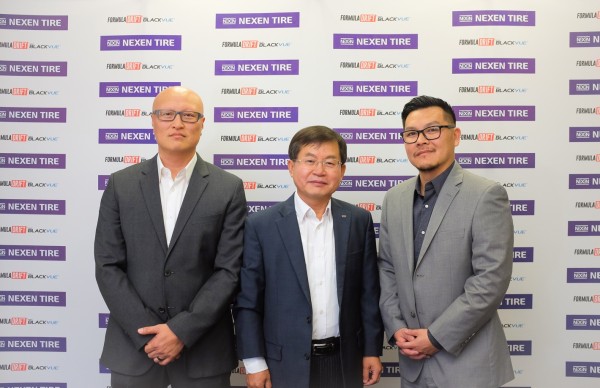 Diamond Bar, CA, Mar. 17, 2016 – Nexen Tire America has announced an official two-year partnership with Formula Drift as a Major Sponsor for the 2016 and 2017 race seasons. The sponsorship will include signage on Formula Drift live stream, on track signage, and video commercials both onsite and on CBS Sports coverage.
Nexen Tire has also reached agreement with Scion Racing by Toyota and will be represented by its top two drivers. Driving for Nexen will be 2015 Formula Drift Champion Fredric Aasbo with Rockstar Energy Papadakis Racing and driving the Scion Racing by Toyota tC. Also representing Nexen is 2015 Formula Drift runner-up Ken Gushi with Greddy Performance and driving the Scion Racing by Toyota 86.
Additionally, Nexen has signed two-time Formula Drift Champion Tanner Foust with Rockstar Energy. Foust will be competing in a VW Passat R.
"We are making a long-term investment in motorsports to help increase our brand awareness and image," said James Kwon, Nexen Tire America CEO. "Formula Drift is a great avenue for us to showcase our Ultra High Performance line of products while creating engagement with our fans and consumers."
President and Co-Founder of Formula DRIFT Jim Liaw comments on the partnership with Nexen. "We are excited to have Nexen Tire return as a major partner in Formula DRIFT. Nexen has made great advancements globally since the last time they were in the Series and this is reflected by their commitment to the 2016 and 2017 championship season, and with the signing of some of the best Formula DRIFT drivers and teams. We are looking forward to this partnership for the coming years."
The Formula Drift investment is just a piece of Nexen's new push into the motorsports arena. The company has launched a new Extreme Ultra High Performance tire which it will use for competition. The N'fera SUR4 is a UTQG 200 tire designed for Formula Drift, SCCA and Time Trials is available immediately in 20 sizes. The SUR4 has optimal grip performance and response with minimal performance drop under extreme conditions.
To manage its latest push into motorsports, Nexen has hired Paul Jho as Senior Motorsports Manager to lead the Formula Drift team and the roll out of the N'fera SUR4 to the market. "We are looking forward to a very competitive season with Frederic Aasbo, Ken Gushi and Tanner Foust as our new ambassadors in Formula Drift," said Jho. "There is no better way to showcase our cutting-edge technology and performance of the new N'Fera SUR4 tires than to witness our drivers place podium after podium this coming season."