Formula DRIFT Continues Alliance with Universal Technical Institute;
Annual "Tech and Preview Day" to be Held March 27, 2010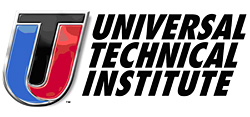 LONG BEACH, Calif. – March 18, 2010 – Formula DRIFT will continue their relationship with Universal Technical Institute. (NYSE: UTI) the "Official Technical School of Formula DRIFT." UTI is a leading provider of technical education training for students seeking careers as professional automotive, diesel, collision repair, motorcycle and marine technicians. UTI will host the annual "Tech Day" at their Rancho Cucamonga, Calif. campus, located at 9494 Haven Avenue, on March 27 from 10am to 4pm.
"As part of our continued alliance with Universal Technical Institute, the Official Technical School of Formula DRIFT, UTI and FD are collaborating to bring forth the 2nd Annual UTI / FD Tech Day," stated Jim Liaw, president and co-founder of Formula DRIFT. "Tech Day is a fun day where fans can come and get a glimpse of the new cars for the 2010 season, meet the new and returning drivers as well as have an open house tour of the top class UTI Rancho Cucamonga campus. It's been a good off-season but now we are all excited to get the season started and March 27th at UTI will be the unofficial start of the 7th FD season."
Over 24 of the top Formula DRIFT teams will be bringing out their 2010 competition vehicles for annual technical inspection. This will be the first glimpse of many new vehicles and drivers including Samuel Hubinette's new Dodge Challenger, Michael Essa's new BMW 3-series powered by a M5 motor, and the 4-rotor Mazda RX-8 of BMI Racing. At 1pm Nitto Tires will announce their official drive lineup for the 2010 Formula DRIFT season. Attendees will also have the opportunity to meet Formula DRIFT drivers, teams and techs, and watch the pre-race inspection live. On hand will be industry displays, food vendors and promotional giveaways (while supplies last) that include Round 1: Streets of Long Beach tickets. An autograph session with Formula DRIFT pro drivers will be held at 2pm with confirmations from Vaughn Gittin, Jr., Ken Gushi, Dai Yoshihara, and the 2009 champion Chris Forsberg.
For prospective students interested in automotive training, UTI will provide tours and information about its various technician training programs and financial aid. (Financial aid is available for those who qualify.) Instructors and graduates will be available to speak to individuals interested in careers in the automotive industry.
"UTI is honored to continue as the 'Official Technical School of Formula Drift' and host Tech Day at our Rancho Cucamonga campus to kick off the 2010 series," said Mark Harston, events manager at Universal Technical Institute. "The relationship between UTI and Formula Drift is complementary. We are always looking for ways to give back to the community and motorsport enthusiasts, and the open access that Formula Drift has given to them is truly unique. We look forward to working with the series and teams again this year to help advance the sport of drifting, while creating awareness about technician training and careers throughout the industry and motorsports."