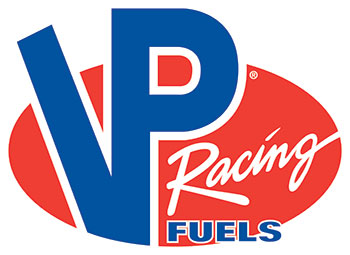 Long Beach, Calif. – April 29, 2016 – Formula DRIFT presented by BlackVue announced that it has signed VP Racing Fuels as the Official Fuel of Formula DRIFT. VP Racing Fuels will be on-site at each round of competition distributing fuel to teams that need fuel service.
"We are very pleased to bring VP Racing Fuels into the Formula DRIFT family," said Ryan Sage, Vice President and Co-Founder of Formula DRIFT. "They are a brand we have aspired to work with and now with this partnership we can better serve the needs of drivers and ensure the convenient availability of top quality fuel."
"The growing popularity of Formula DRIFT is remarkable and this partnership presents a great opportunity to help build awareness of VP's brand and our expanding product lines," said Chris Wall, VP's Chief Marketing Officer. "For years, racers have relied on VP blends like C16™ or VP Import™ for the consistency, increased horsepower and torque necessary to satisfy the unique demands that drifting places on fuel, however, for those racers committed to an ethanol blend, we now offer new X85™ and X98™. We look forward to introducing competitors to these new blends and servicing the fuel needs of Formula DRIFT for years to come."
VP Racing Fuels is best known as the World Leader in Race Fuel Technology™, fueling champions in virtually every form of motorsport on land, sea and air since 1975. VP is the Official Racing Fuel of the WeatherTech SportsCar Championship, AMA Supercross, NMRA, NMCA, World of Outlaws Sprint Cars and Late Models, Pirelli World Challenge, PDRA and Rally America, among more than 60 VP-sponsored series and sanctioning bodies.
As part of a retail branding program, gas stations and convenience stores across the U.S. are being branded as VP Racing Fuels, with each providing distribution for VP's other product lines, including ethanol-free VP Small Engine Fuels, formulated for 2- and 4-cycle outdoor power equipment; VP Madditive® performance chemicals; VP PowerWash™ and more. VP also markets VP PowerMaster® hobby fuels for R/C racing. More information is available online at VPRacingFuels.com, VP-SEF.com or PowermasterFuels.com.