Ben Broke-Smith – EDC
Hometown – Solihull, Birmingham, UK
Car – 1990 Toyota Chaser JZX81, 1JZ Single Turbo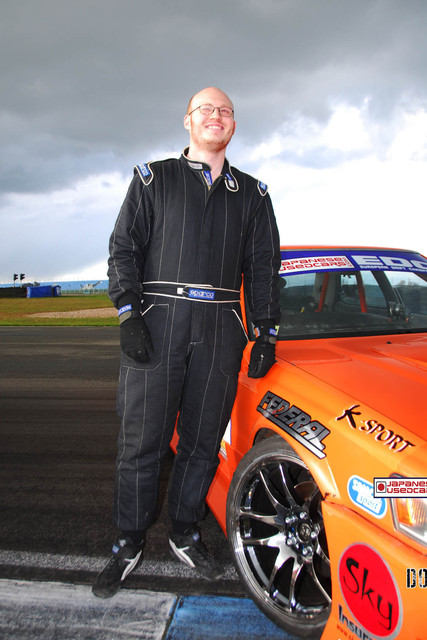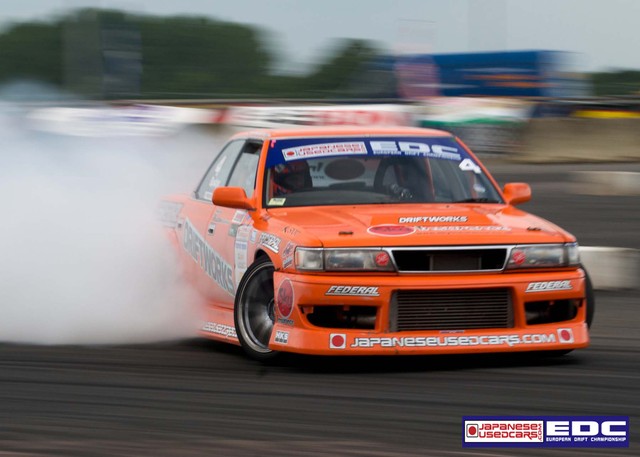 Right from an early age I've been obsessed with cars and driving, spending my entire childhood waiting for the day I could get my driving license. As soon as I could drive, the first priority was RWD, going straight out and buying a BMW 5 series. All I wanted to do was to be able to drive RWD cars with the natural ability of drivers like Tiff Needel, people I'd watched on TV as a kid. After only having my license for a year I attended a BMW day at Rockingham circuit, and met a now-good friend of mine and pillar of the UK drifting scene, Julian Smith, as soon as I saw him drifting his E30 M3 around the circuit I was instantly hooked. From then on I attended drift days in my bone stock BMW E28 525i, eventually getting the diff welded. From that step on, I gradually got more and more cars, tearing them apart and turning them into drift machines, gradually moving on to more and more powerful machines, but always BMWs. After blowing up an E36 M3 more times than I'd like to remember a couple of years ago, I decided to go JDM, and purchased an R32 Skyline GTS-T. This was 2006, the first year I really took things seriously. In my first year of competition I finished 5th overall, in a very home-brew car, spending most of the year battling it out with only 240bhp, a set of coilovers and a welded diff. This was the first year Driftworks sponsored me, Phil & James had been friends for a while, but this year I'd get to know them better and occupy more space in their workshop, creating mess wherever I went!!…. 2007 saw me in a JZX81 Toyota Chaser, probably not the most sensible car to buy, but it matched my pre 2006 image of different cars, a big 4 door but now JDM. I had a good year, but some poor design decisions on the Chaser meant that I had troubles with reliability all year, constantly breaking things and making my life difficult. 2008 saw me develop the car and my skills to the point where I could put in a reliable, consistent performance. The Chaser was now on Federal tyres, running 560bhp and reliable, a winning combination!!!! The combination of continued support from Driftworks and consistently using the same tyres helped me take the championship, something I'd worked hard for over the last few years!!
Outside of drifting seems to always be filled with cars, constantly working on the drift car to get it ready for the next event. Work life is at Driftworks, where I'm the sales manager, using all my skills and knowledge to help advise everybody on which parts they need. I get to work with my friends, Phil, James and Mel. When I'm not driving cars, fixing cars or at work talking to people about their cars, you'll find me spending time with Laura (my girlfriend) and with my friends and family, generally doing normal things like normal people!!!!