For the firts time EVER drifting will be showcased on Sunday Marched 8th 2009 in Panama City, Panama. Formula DRIFT had the honor of being the first to bring drifting to a country that is HUGE into anything automotive.
FD crew/drivers waiting for the plane. Not too happy when you have to be up by 430 in the morning.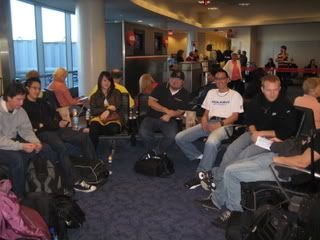 Finally in Panama!
First dinner in Panama at around 12:38AM after a long flight.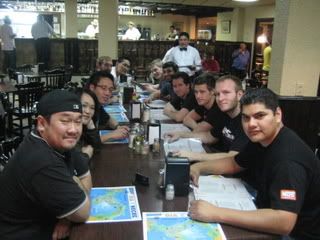 A sneak peak at the drift course.
More to come in part 2.