Formula DRIFT and DIRECTV Team Up to Produce the World's First Drifting Event in 3D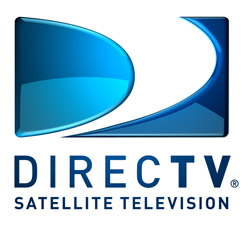 Long Beach, Calif. – Oct. 5, 2010 – Drift fans will want to buckle up for the DIRECTV broadcast of the world's first drifting event in 3D. Produced by Formula DRIFT and DIRECTV, the program will focus on a series of battles from Formula DRIFT's "Round 7, Title Fight" and will be aired exclusively on DIRECTV's 3D channel, n3D™, Powered by Panasonic, later this year.
"Formula DRIFT has always been on the forefront of technology," said Ryan Sage, vice-president and co-founder of Formula DRIFT. "We were the first drifting series to provide HD television programming, live streaming event content via the DriftStream, and now we are adding 3D technology for our tech savvy audience."
"3D is the perfect way to showcase what a Formula DRIFT event is all about," said Jim Liaw, president and co-founder of Formula DRIFT. "Drifting is a very visual motorsport with high-horsepower vehicles sliding sideways with precision, often inches from the wall and each other in dramatic fashion. 3D technology will capture all of the action and excitement and bring it directly into the living rooms of the fans."
"DIRECTV customers may need bucket seats and a good harness when they sit down to watch the Formula DRIFT event in 3D, because it will be an exhilarating viewing experience," said Chris Long, senior vice president, Entertainment, DIRECTV. "The drifting race event is a great opportunity to engage viewers with our exclusive n3D™ channel and show them why we're so committed to 3D TV, and whet their appetite for more."
DIRECTV's exclusive 3D channel ,n3D™ powered by Panasonic, is available at no additional cost to millions of DIRECTV HD customers. In addition to the 2010 MLB All-Star Game, the NASCAR Coke Zero 400, and ESPN's 3D coverage of the Summer X Games 16, n3D customers also have access to exclusive, original 3D programming such as "Guitar Center Sessions" with Peter Gabriel and Jane's Addiction.
DIRECTV HD customers received a free software upgrade that enables them to have access to the 3D channels on DIRECTV. DIRECTV HD customers will need a 3D television set and 3D glasses to view 3D programming on DIRECTV.